The YMCMB camp reunited in Miami for NYE...so has everyone kissed and made up?  Get the pics and deets inside, plus Niki Minaj holding down her show solo in Vegas....
Looks like Birdman and Lil Wayne may have kissed and made up.  Drake performed at E11even Nightclub in Miami last night to bring in the new year, so it was only right his YMCMB labelmates were right there to party it up with him, especially because Baby and Weezy live in the MIA.
In pics posted to social media, it looks like Wayne and Baby are A-Ok again.  At the top of last year, Wayne sued Birdman and Cash Money for $50 million for withholding his Carter 5 album.  he also demanded to be released from the very label he helped build, and he went on very public tirade blasting his "father" Baby and the company.
Then later in the year, Birdman sued Jay Z's Tidal for $51 million for using Wayne's music.
Now, the two are popping bottles alongside Drake, 2 Chainz and the rest of the crew as of last night: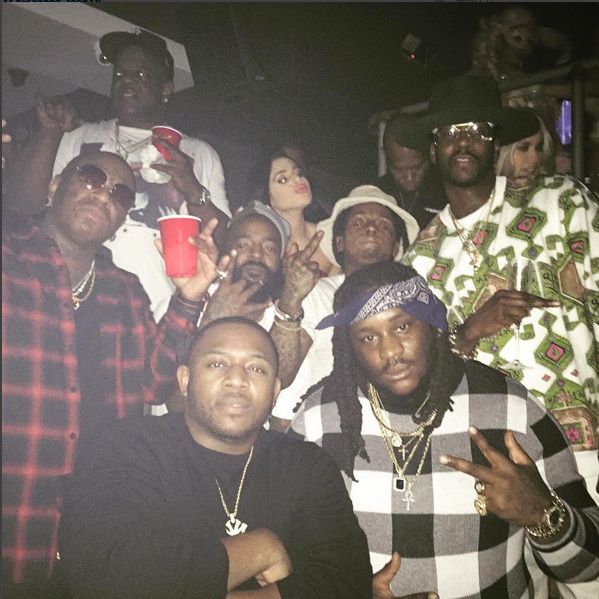 Soooo does this mean a Carter 5 release in 2016?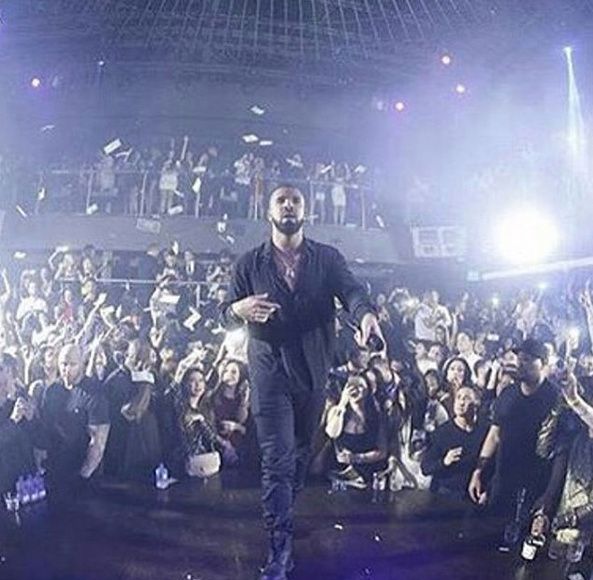 Meanwhile, Drake kept the party going on stage.
One person missing from the YMCMB reunion:
Nicki Minaj.  She was slated to perform in Vegas at Drais alongside her man Meek Mill.  Since Meek was ordered to stay his ass in Philly and do community service until sentencing next month...she went at it alone.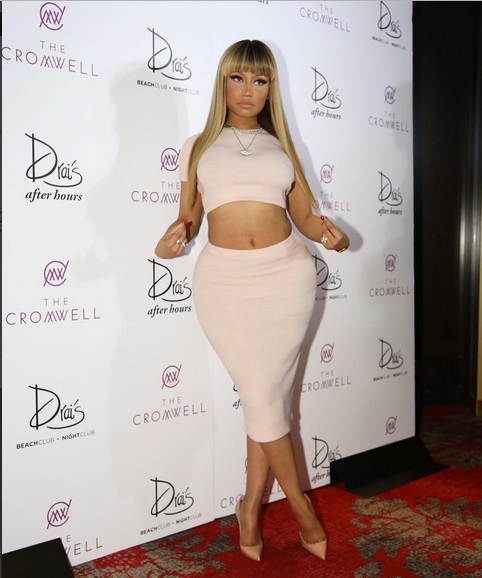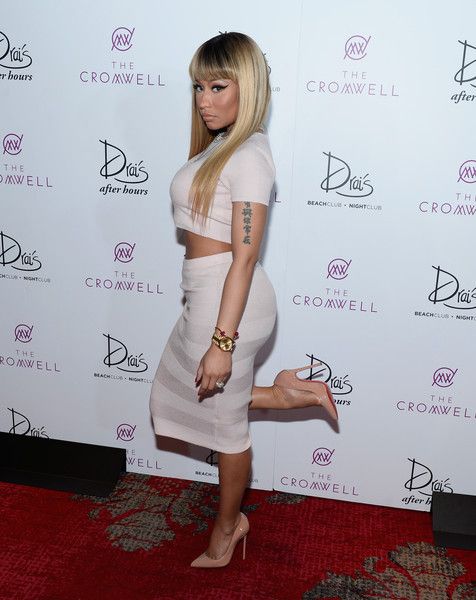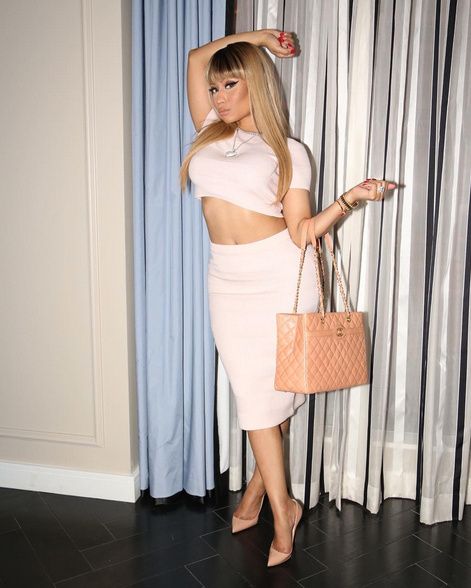 She threw on an all nude look for the show.  Then posed it up with her girls she brought with her afterwards: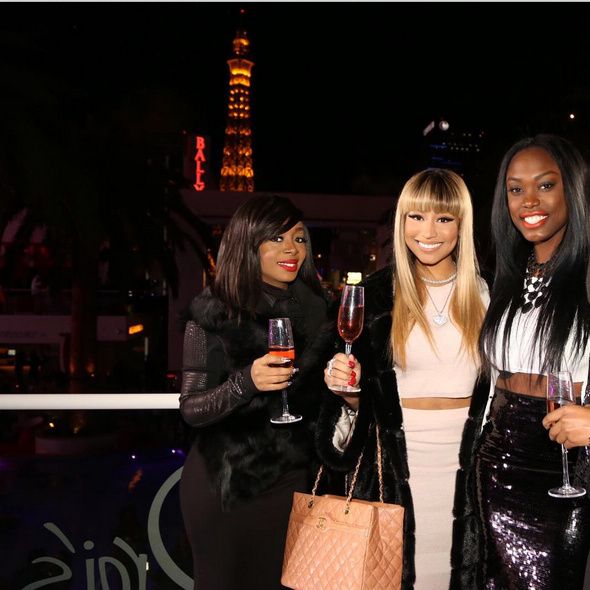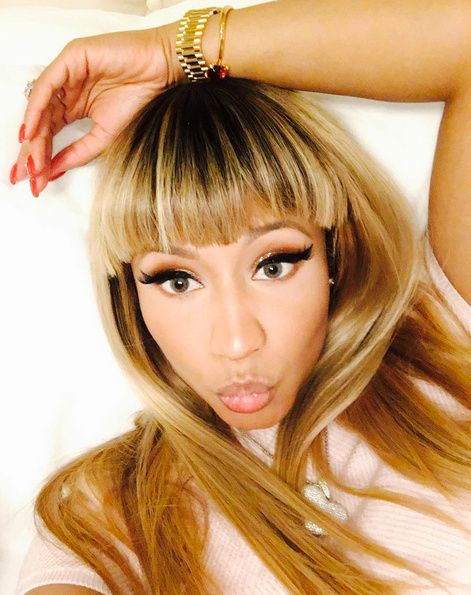 But about this new blonde wiggery and colored contacts....you feelin' it?
Photos: Instagram