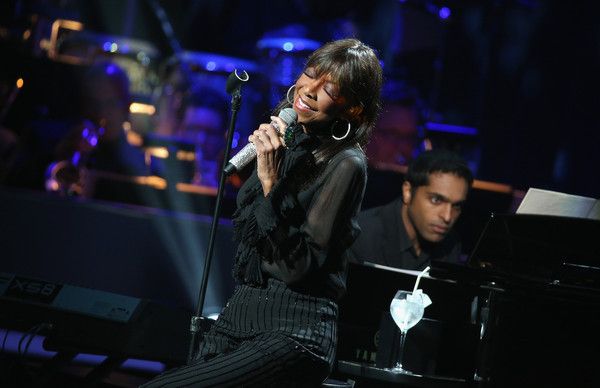 In extremely sad news, legendary singer Natalie Cole has passed away.  The full story is inside...
In a somber start to the new year, singer Natalie Cole -- the daughter of the legendary Nat King Cole -- has died at the age of 65.
The "Unforgettable" singer reportedly died of congestive heart failure which came as a result of complications from her 2009 kidney transplant and her long time Hepatitis C diagnosis.  She died in a Los Angeles hospital.
Natalie, performing onstage during the SeriousFun Children's Network 2015 Los Angeles Gala in May 2015 above, cancelled several performances recently due to health issues.
Reportedly, she was set to perform at a NYE concert at Disney Hall in L.A., as well as several other dates in late December and an upcoming concert in February.  All of those appearances were recently cancelled due to Natalie being very sick.
We're told her family is currently crafting a statement that will be released soon.
That voice, and her spirit so many have spoken about, will indeed remain unforgettable.
R.I.P.
Photo: Getty