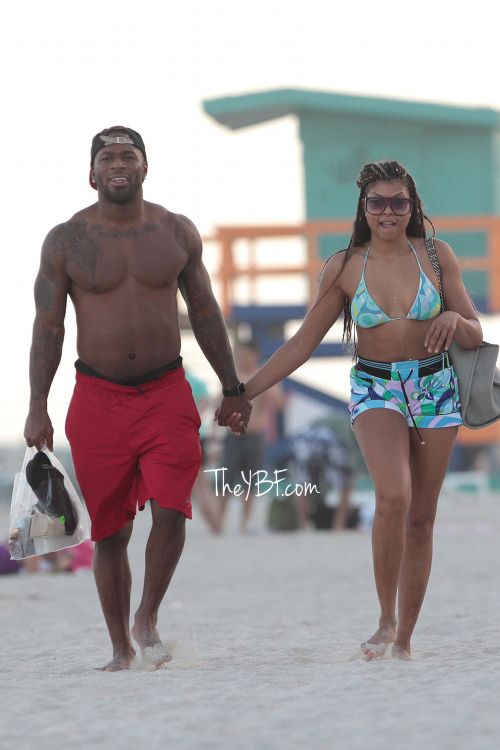 It was all good just a few days ago!  Taraji P. Henson hit Miami Beach holding hands with a man who seemed to be her new boo.  Upon the internets discovering exactly who he is, all types of tea spilled about his "other" dealings.  And it seems Taraji is somewhat addressing the foolishness.
Deets inside....
Taraji P. Henson shocked us all when she popped up on Miami Beach with NFL Free Agent Kelvin Hayden.  They've been dating for at least a few weeks as we also found pics of Taraji and kelvin working out at Runyon Canyon together with friends a few weeks ago.
As soon as Kelvin's identity was revealed, the tea started to spill.  Dating a guy 13 years younger sometimes leads to drama, and here we are.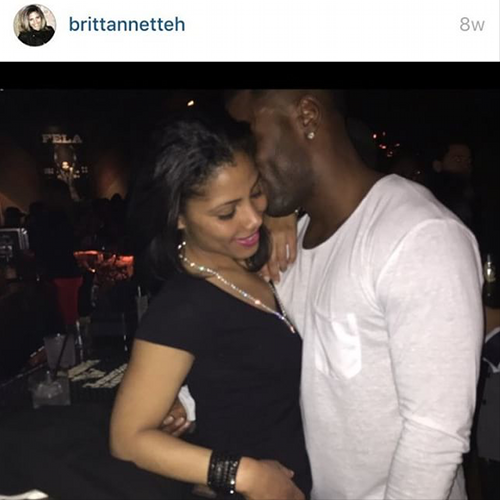 We were tipped off by a reader a few days ago that there's anther woman who goes by the Instagram name of @brittannetteh who has several pics with Kelvin on her page as well.  Pics that were taken within the last 5 weeks that show the two snuggling each other and attending NFL games and vacations together.  Commenters, seemingly friends, of the woman in the pic were commenting how cute of a couple the two are.
Mmmhmmm. 
Immeditely following that discovery, we were tipped off about a second woman, Lina Figueroaa, who seemed to be in some type of relationship with Kelvin. Currently.  And for the last year.  She posted pics of them on vacay together, out on dates, and more as well.
Both women made their accounts private as soon as the news hit.
Hmph.
Is it possible he just didn't get around to breaking up with the other women?  Possibly.....
Taraji has remained mum about it all...until last night. The "Empire" star hit the club in Miami with her co-star Yazz The Greatest and here's the #ZeroChill that happened when she hopped on the mic in the DJ booth:
She said,"Keep Ya Pu**y Dont Give It To These Raggedy Ass Niggas."
Ha!  Yassss, school the children Mama T!
Photos: Instagram