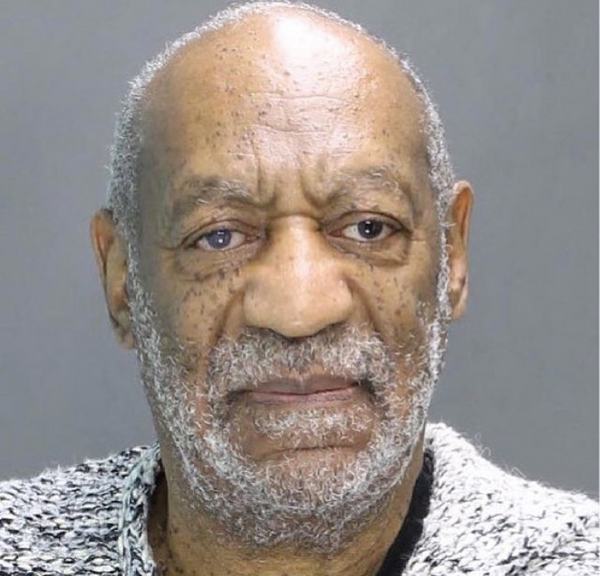 And the year keeps getting worse for Bill Cosby and his accusers.  After over 50 women have come forward accusing the comedian of rape and/or sexual assault, he has been formally charged after one re-opened case.  A warrant is out for his arrest.  Details inside....
[UPDATE] Cosby attended his arraignment today and took the mugshot above.
A woman by the name of Andrea Constand -- who is now a massage therapist in Canada -- has accused Bill Cosby of drugging and sexually assaulting her a little over a decade ago.  She was working for the Women's Basketball team at Temple University at the time (Bill's alma mater and where he visits frequently).
Constand says the incident happened at his Elkins Park, Pennsylvania mansion in January 2004.  She did file a report 11 years ago (below), and with just a couple weeks to spare before the statute of limitations (12 years) runs out, her case was recently reopened by the State reportedly due to Cosby's 2005 deposition (that hit the net this past summer) where he admitted to giving quaaludes to women he wanted to have sex with.
Constand (pictured below) says she "came to consider Mr. Cosby her mentor and her friend."  Montgomery County District Attorney-Elect Kevin Steele said at a press conference today what Constand says happened the night in question:
He made two sexual advances at her that were rejected." He added, "Mr. Cosby urged her to take pills and to drink wine, the effect of which left her unable to [rebuff his advances]."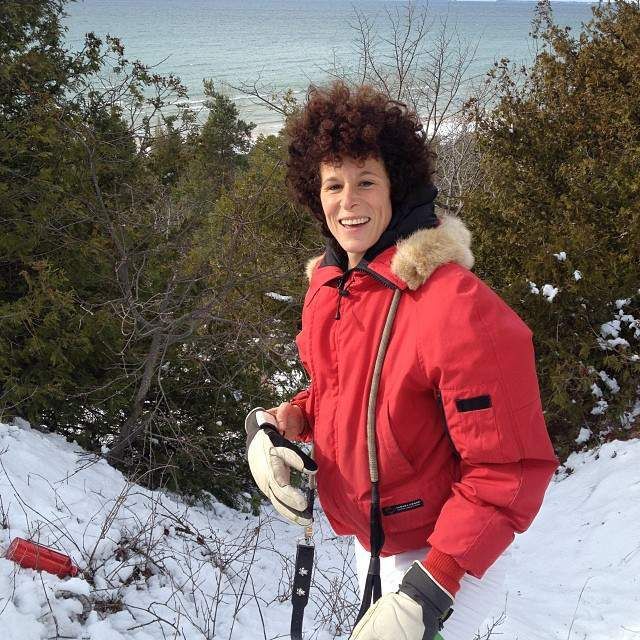 People.com reports how their entire relationship started saying:
She socialized with him over the next year, discussing Temple women's basketball with him, talking with him by telephone and "being his guest at dinner parties and other events hosted by him at his Cheltenham home and other locations," the suit said.

In January 2004, Cosby invited Constand to his mansion, "telling her he wanted to offer her assistance in her pursuit of a different career," the suit said. She agreed to meet him and arrived at his home around 9 p.m. They began talking and, during the conversation, Constand said she was feeling "stressed" about making her career decision, the suit said.

Constand said Cosby gave her three blue pills, which he told her was herbal medication for her anxiety, and then "touched her breasts and vaginal area, rubbed his penis against her hand and digitally penetrated her." She said she woke up hours later, "feeling raw in and around her vaginal area," according to the lawsuit, with her clothes "in disarray." Constand said Cosby was "in his bathrobe." He then left her to in the home by herself.
Cosby, who is now 78, "fostered a friendship" with her, "so that over time she considered him to be both her friend, albeit older, and a mentor," the suit said.
And that's not all.  Constand's attorney Dolores Troiani says Bill's so much of a narcissist that he didn't realize the accuser turned down his advances because she's a lesbian.  She also was in a relationship with a woamn at the time:
"Despite his talent for interpreting female reactions to him, he did not realize (Constand) was gay until the police told him." Chile...
As for how several of Cosby's previous accusers feel about the new development?  They say it's a step in the right direction for the pending civil cases against him.
Attorney Joseph Cammarata, who represents seven of the women Cosby allegedly assaulted (but not Constand), issued a statement saying:
"The charges clearly send a message that there is a belief of sufficient evidence to get a conviction beyond a reasonable doubt - an even higher standard than in civil court. This clearly undermines Mr. Cosby's claim that his encounter with Ms. Constand was consensual."
Cosby posted his $1 million bail today.
VIDEO: Here's video of Mr. Cosby arriving to the courtroom for his aggravated indecent assault charges:
Photos: Getty/Twitter