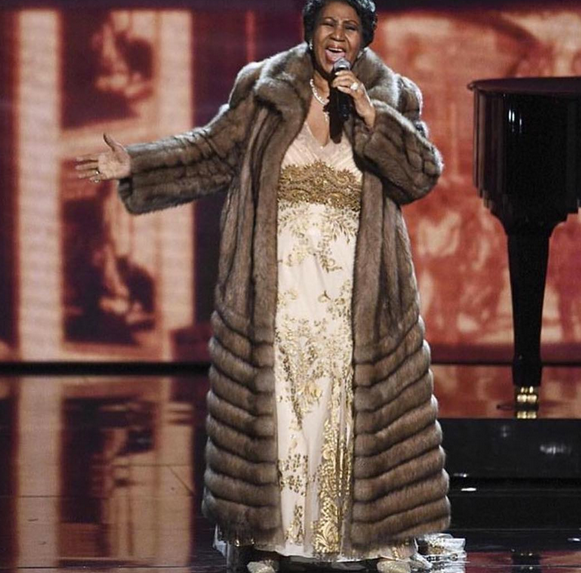 Aretha Franklin showed up and showed OUT last night for the Kennedy Center Honors.  Peep how she showed these youngins how to do it inside....
Y'all, Aretha Franklin can officially be called the queen of the #DropsFur moment.  It's not the first time she's done it, but during last night's airing of the Kennedy Center Honors she set the internets on fire.
While belting out "(You Make Me Feel Like) A Natural Woman" as part of the Carole King tribute, Aretha started feeling herself (rightfully so) and dropped her fur she decided to walk on stage wearing.
The looks on the Obamas' faces (and everyone else's)...priceless.  Check out the 73-year-old living legend schoolin' folks on how it's done above and in full below.  Yassss ReRe!