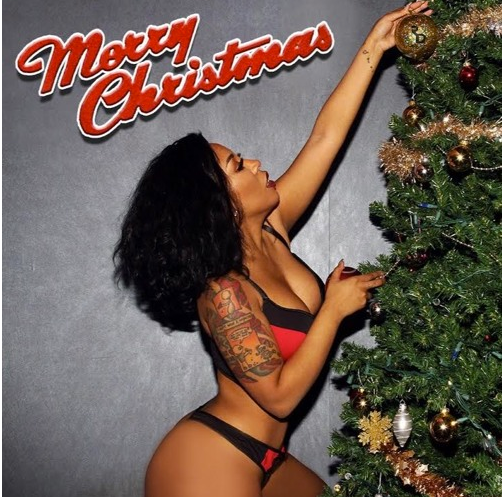 K. Michelle is making the most of those leaked nude pics that hit the net on Christmas Eve by releasing new music.  Get her "Santa Baby" remix inside, plus Fabolous parties with Chris Brown for "She Wildin'" video...
K. Michelle just wrapped one reality show and says she's already shooting her next one.  It seems she's going for the Queen of VH1 crown.  When she's not making her mark in the reality world, she reminds folks she's still a singer too.  A singer who likes to show her body every chance she gets, hence the promo pic for her new "Santa Baby" track. 
That lingerie is covering much more than her nude pics that conveniently leaked the other day though.
Listen to K.Michelle insert some McQueen, her Christmas cookies, and more on the track below.  We actually love it:
In other new music:
Fabolous tapped Chris Brown for his "She Wildin'" track (off his Young OG Project album that was just recently pushed back to February) and the two flashback to the 90's with a classic house party for the visuals.
Y'all know Chris loves a good party, so this should be interesting.  Check out Fab and Chris do what they do in the Gerard Victor-directed video above.