Meagan Good and her husband DeVon Franklin will be dropping relationship gems in their new book titled "The Wait." Find out when you can get your hands on a copy and learn something about the Steve Harvey/Miss Universe fiasco you didn't know until now inside…
"The Wait" is finally over!
"Minority Report" actress Meagan Good and her preacher husband Devon Franklin have patterned up to co-write a new relationship book titled, "The Wait."
By now you know, Meagan was practicing celibacy when she met her now husband and, oddly enough, DeVon was also abstaining from sex when they met. So who better to write the blueprint on how to wait for your king or queen than these two. They're a super cute couple who's navigating their relationship in the limelight quite well.
In the book, the twosome will drop relationship advice and touch on their Christian faith all while teaching couples how to abstain from sex until marriage and how celibacy played a major role in their successful relationship. They hope to help others find the love of their lives and to inspire folks to live a life they love.
DeVon made the announcement that their book will be released on February 2nd and is now available for pre-oder. On Instagram, he wrote, "The Wait is finally over! Me and @meagangood are so excited to announce #TheWait releasing Feb 2nd!! In our new book, we get real and transparent, we hope it will help you find the love of your life and the life you love. Pre-Order a copy now and get access to never seen before pics of our wedding day! Link in the bio!! http://thewaitbook.org"
Sweet! Will you be copping their new book?
By the way....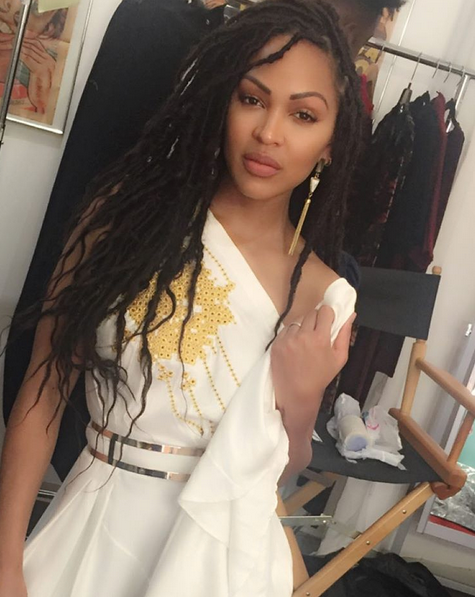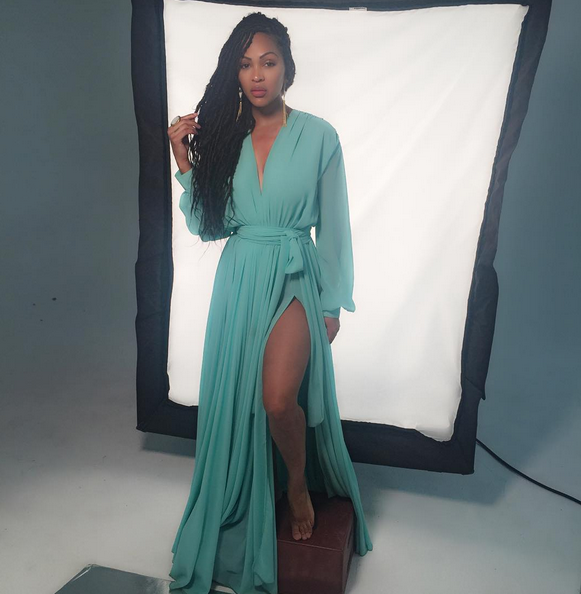 Meagan shared a few behind-the-scenes flicks for Rolling Out magazine to promote their new book. Looking good Meagan!
On the magazine circuit....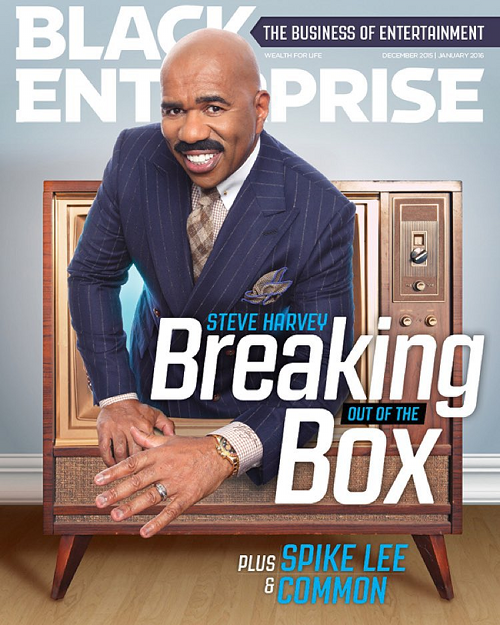 As the dusk seemingly settles after Steve Harvey's Miss Universe snafu, we found out something very interesting about Steve's relationship with the Miss Universe pageant.
We told you Steve has been invited to come back as the host of next year's Miss Universe pageant in Belize. And now, we know why.
The comedian/tv host reveals in the cover story for Black Enterprise that he's part owner of the company that purchased Miss Universe, Miss USA and Miss Teen USA pageants from Donald Trump for an undisclosed amount. Oh? Yep, Steve is laughing all the way to the bank over his mistake.
He told Black Enterprise,"I have a deal with the talent part of [WME/IMG], but I also have a deal with the business part of it. A part ownership in it."
Steve hopes he can take the franchise to another level saying, "If I take this and can do to this franchise what I've done with the Steve Harvey Show or Family Feud, it could be very successful for us."
Well, it seems he has already successfully done that. People who might not had even cared about the pageant were talking about it days after. He'll likely bring new eyeballs to next year's pageant.
#StillWINNING
Photos: DeVon's IG/Meagan's IG/Black Enterprise