Drake and Floyd Mayweather linked up courtside at the Clippers vs. Thunder game in L.A. last night. More inside….
When rappers and boxers unite.
Last night, Young Money rapper Drake and retired undefeated boxer Floyd Mayweather had a fun night at the Staples Center. The two were courtside at the Los Angeles Clippers vs. Oklahoma City Thunder to watch Kevin Durant, Russell Westbrook and the Thunder outscore Chris Paul, Blake Griffin and the Clippers.
The final score? 100-99. It was definitely a nail biter.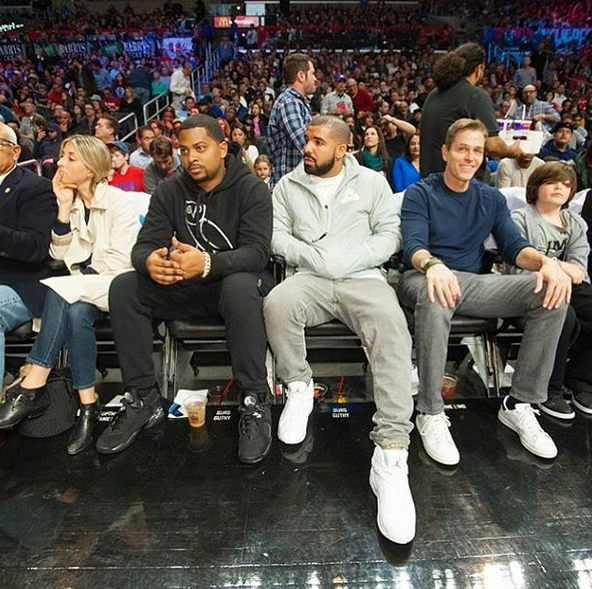 Zaddy was looking good last night too.
After the game, Drizzy and Pretty Boy Floyd (in his alligator jacket) snapped it up on the court with fashion blogger Gina Marie (atop, left) and another guest.
As Drizzy made his exit...
A fan TRIED IT as he was leaving the venue. The Meek Mill fan shouted, "Drake! Drake! You ain't Meek Mill! Meek Mill! Meek Mill!" Drizzy simply laughed it off and kept it moving. Ha! Check it above.
Photos: Drake's IG/Gina Marie's IG/ The Banner Foundation