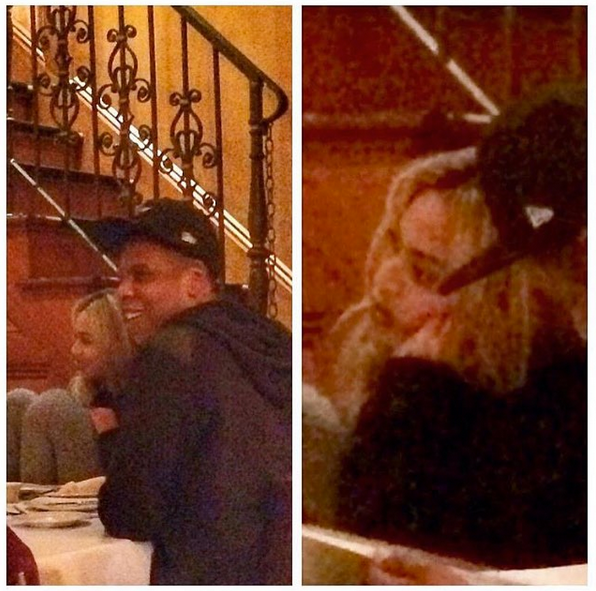 The Beyhive is keeping us up to date on Beyonce and Jay Z spottings. The twosome was spotted on a dinner date the other night. Today, Bey is allegedly shooting a new mystery video at the Superdome. Check out pics the Beyhive were able to sneak and snap inside….
Our favorite couple has jetted from NYC and is now currently in the Big Easy.
Last night, Beyonce and Jay Z were spotted wining and dining in New Orleans (where Bey's sister Solange lives) the other night. Bey and Hov was seen smiling at one point. And then, Mrs. Carter looked over it. Hopefully, they received good service.
It appears the Carters might be spending their Christmas in NOLA this year. Around this time last year, Bey and Hov were flooding our timelines with pics from their Iceland getaway for Jay's birthday earlier in the month.
Today….
Good news! The Beyhive has been hard at work finding out what the Carters are up to, and now we know they're working this holiday season.
Beyoncé is currently shooting a new video at the Super Dome. Jay Z is also with her. pic.twitter.com/HvobxVdbrG

— BEYONCÉ LEGION (@Bey_Legion) December 22, 2015
A few flicks popped up on social media of Beyonce and Jay Z rolling up to the Superdome to shoot a mystery video. Rumors have been circulating on Twitter over the past few days that she was gearing up to shoot a video (one person even claims she had certain street cameras turned off for the shoot) and now we have the first sneak peek flicks.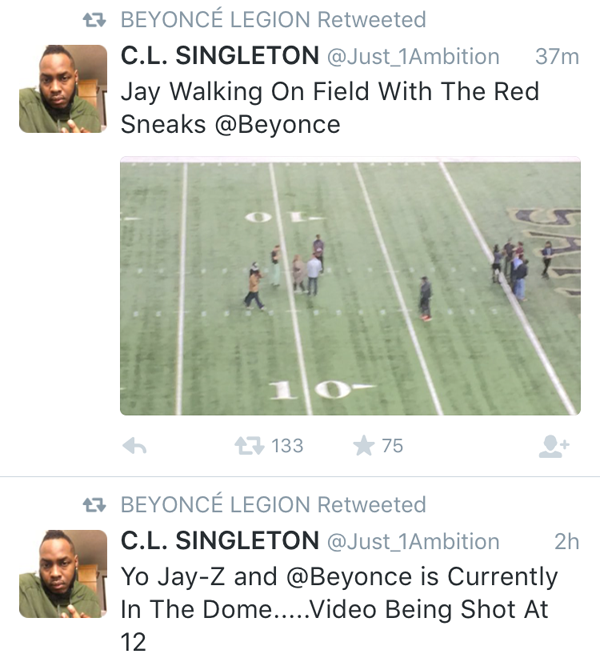 That's suppose to be Hov walking across the field in red sneakers above and Bey is supposedly in the black SUV below: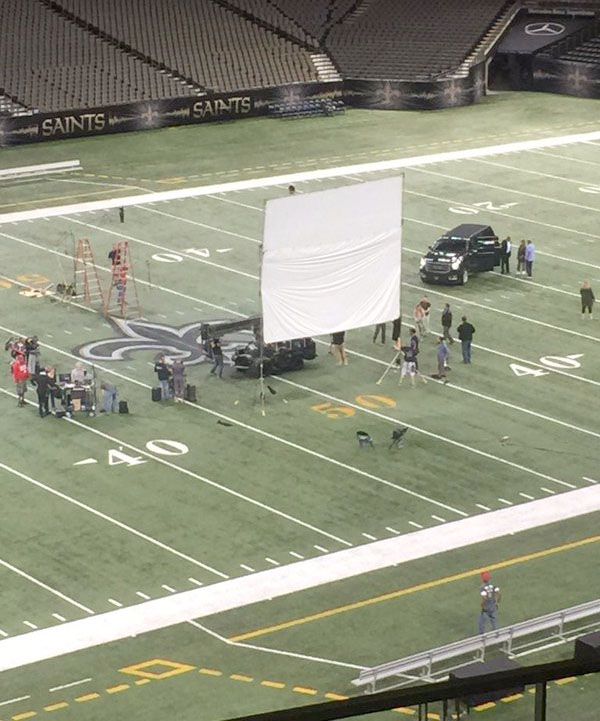 Hmmm...is this "Deja Vu" 2.0?!  "Deja Vu" was filmed in N.O. Time will tell....
Meanwhile....
Solange is just being Solo reveling in colorful vibes. Press play above.
Photos: @BeyonceLeigon/@Just_1Ambition