Nicki Minaj hit the stage in Angola yesterday…despite the Human Rights Foundation pleading for her to cancel. Come inside to see her backstage photoshoot session and check out James Wright Chanel's review of Steve Harvey's Easy Bacon inside….
In an open letter from Human Right Foundation to Nicki Minaj, they asked her to cancel her Angola performance but it obviously didn't work.
The bootylicious rap star ignored the foundation's pleas and hit the stage last night before thousands of fans for a Christmas concert sponsored by Angolan President Jose Eduardo dos Santos, who the Robert F. Kennedy Human Rights Organization calls a dictator.
The Human Rights Foundation warned the "Anaconda" raptress that the payment she was receiving was from "government corruption and human rights violations." But, that didn't seem to matter to Nicki. She (and her near naked "ass"ets) still hit the stage and collected her coins--a reportedly $2 million for the show.
Before she rocked the stage, Nicki snapped a few pics backstage including one with the Angola flag on her back: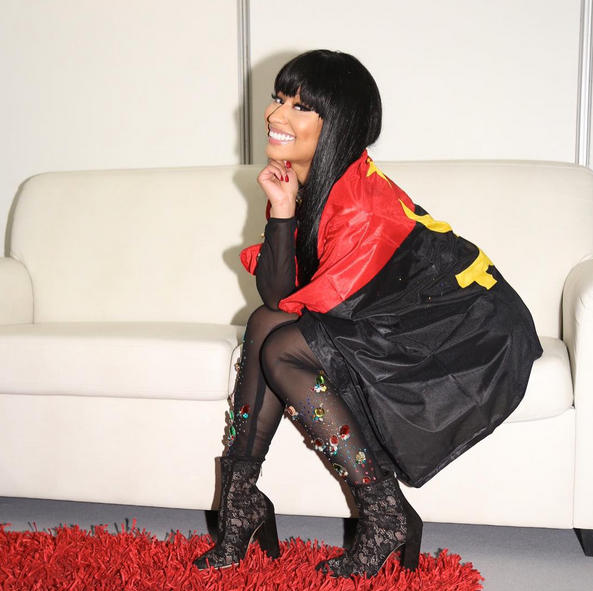 After the show....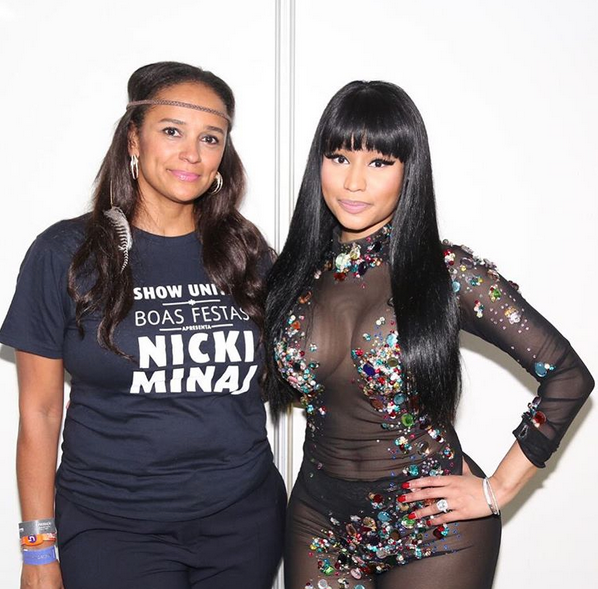 She was all smiles with President Jose Eduardo dos Santos' daughter Isabeldos Santos, who according to FORBES and Business Insider is one of the richest women in the world and the richest woman in Angola.
She captioned, "Oh no big deal...she's just the 8th richest woman in the world. (At least that's what I was told by someone b4 we took this photo) Lol. Yikes!!!!! GIRL POWER!!!!! This motivates me soooooooooo much!!!! S/O to any woman on a paper chase. Get your own!!!! Success is yours for the taking!!!!! #Angola thank u to the women who brought me out here as well."
Hmph.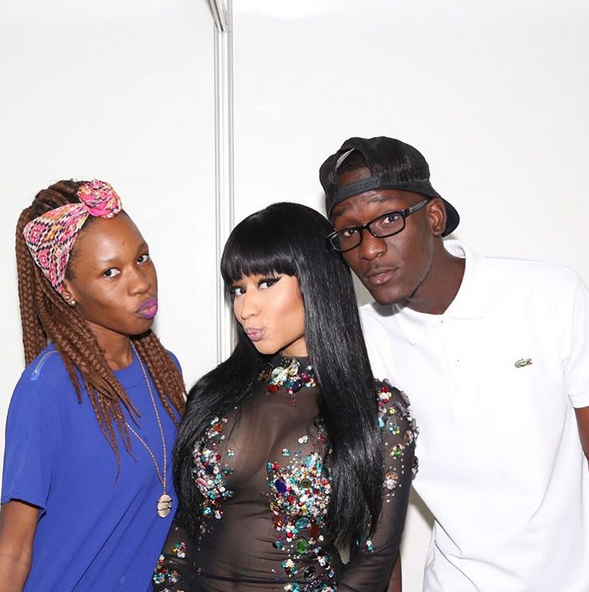 The "ONLY" rapper also snapped a few flicks with a few of her Angolan fans who won a contest.
Peep a few clips from her performance below:
For the loooooove for money....
In other news...
Looks like Steve Harvey wants a piece of the James Wright viral starpower pie.
After appearing on the "Steve Harvey Show" recently, Patti LaBelle superfan James Wright Chanel lended his services for Steve's newest venture, "Easy Bacon." Now James is singing to the heavens about how good Steve's bacon—that cooks in 2 minutes—is. Check out his "review" above.
In case you missed, here are a few clips of James hitting the stage alongside Miss Patti at the Prudential Center in Newark, NJ recently:
EXTRAS:
1. Lamar Odom seems to be steadily improving since almost dying in a brothel back in October. He took his first steps without the use of his walker recently. STORY.
2. Miguel just inked a new modeling gig with IMG Models. It appears he signed with his longtime girlfriend Nazanin Mandi's rival model agency who is signed to Wilhelmina. STORY.
Photos: Nicki's IG