Jennifer Hudson and Mariah Carey were spotted rocking fur in NYC yesterday. Find out what the ladies were up to inside…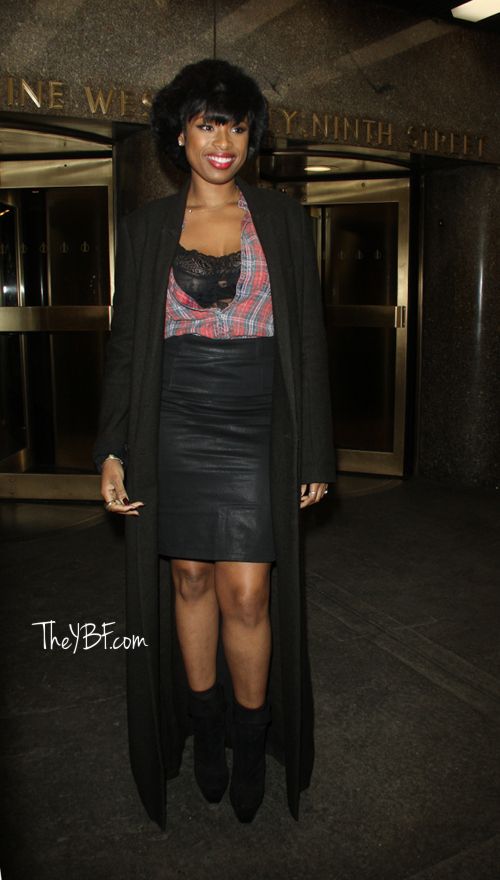 Jennifer Hudson was spotted out in NYC yesterday serving a little sexy in a casual look. The R&B singer put a black lacy bra on full display under a plaid shirt that she styled with a leather skirt, long black coat and a black fur hat.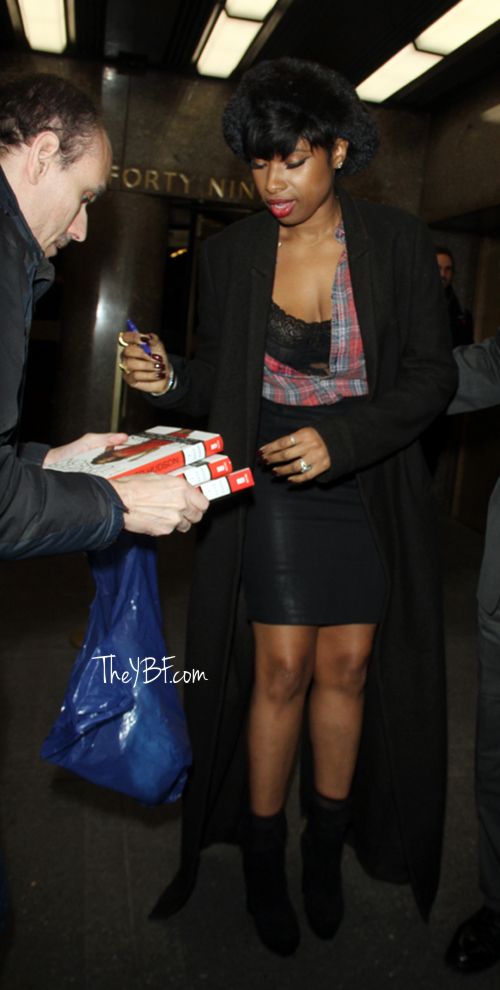 The Oscar winner was seen making her way to Gloria Steinem's 'My Life on the Road' book party to celebrate the author's first book in the last 20 years. But, not before she signed a few autographs for some adoring fans. 
The Broadway star has been slaying the stage as Shug Avery in the hit musical "The Color Purple" that debuted last week. And she has been receiving rave reviews. We saw the play ourselves and loved every minute of it. If you haven't copped those tix, go head and get them.  You will not be disappointed.
Elsewhere in the city....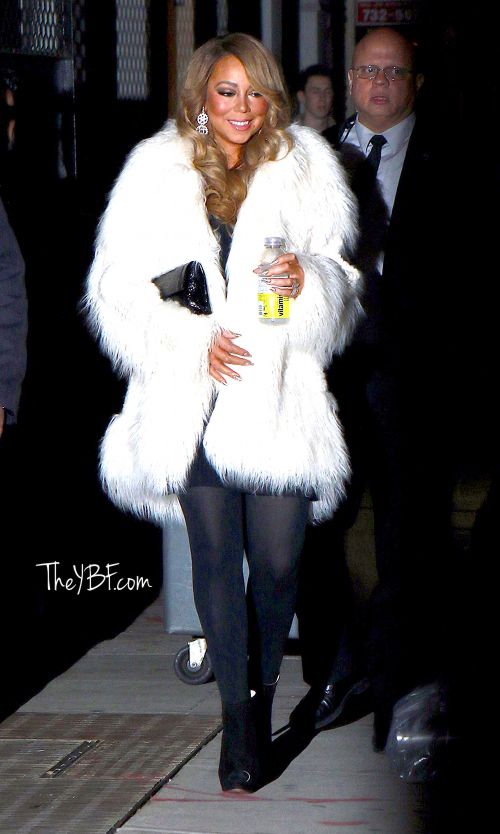 Make way, the queen is coming through!
Last night, Mariah Carey was seen leaving her Tribeca apartment on her way to her Christmas concert at the Beacon Theatre. The Elusive Chanteuse songstress donned a snow white fur coat over a black dress paired with black stockings and black booties to brave the NYC weather.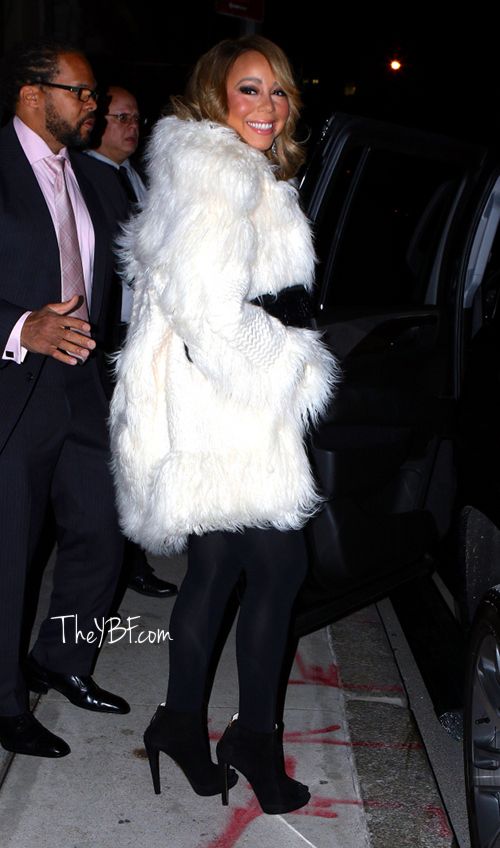 The Grammy Award winner kept her vocals moist sipping on a Vitamin water before she hit the stage. Last night was Mimi's final Christmas concert after a week of shows.
After the show...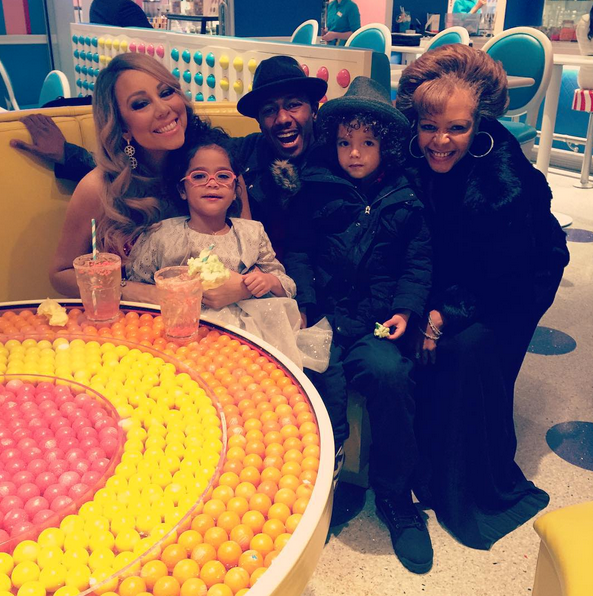 The "All I Want For Christmas Is You" singer linked up with her ex-husband Nick Cannon and their twins Monroe and Moroccan for a festive outing with grandma Beth. These two seem to have mastered co-parenting to a tee. And we love it!
Photos: INF/Nick's IG