Tamera Mowry Housley and her precious baby girl Ariah are bringing the mother-daughter fab in a new holiday shoot. Meanwhile, Zendaya travels in space and shows off her dance moves for LOVE magazine's Advent calendar. Check out her moves inside….
"The Real" co-host Tamera Mowry Housley is now the proud mom of two adorable kiddies, a 3-year-old son named Aden and a 5-month-old daughter named Ariah. Baby Ariah joins her daytime talk show mom on a new shoot for Mini magazine holiday issue. Mom nabs the cover solo, but inside, Ariah gets her baby model on: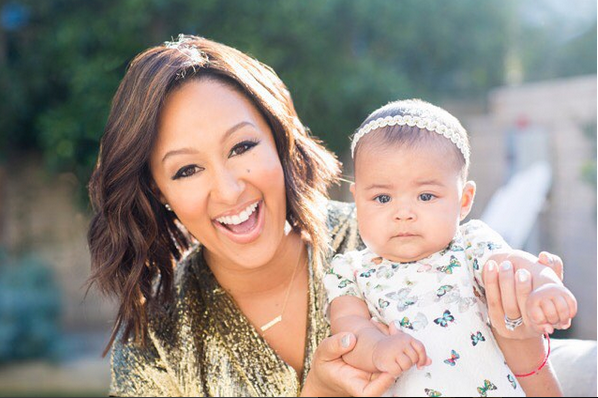 Ariah is killing us with her baby cuteness!
Mom looks amazing as well.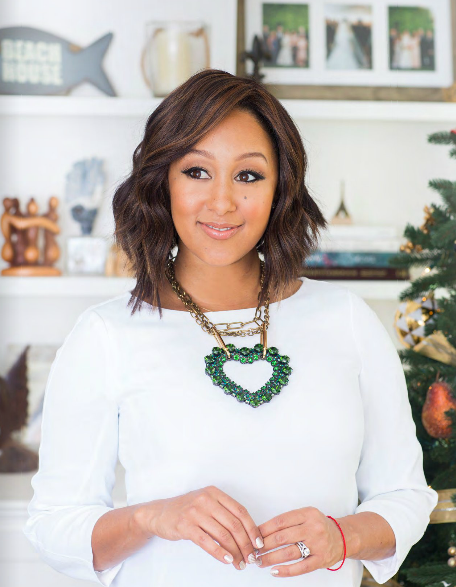 For the cover story, Tamera opens up about what life is like being a mother-of-two. She talks about how she and her husband Adam Housely came up with little Ariah's name and how little Aiden reacted when he found out he was having a baby sister. She said,
"Aiden's first response was giving her a nickname. He saw her in this little glass basket at the hospital and he said, 'Baby sister. That's Ry-Ry.' We thought that was the cutest nickname for her! When we brought her home that's when the jealousy began. It was a challenging three months, but once she turned four months old, he was fine as she started to take him in. Aden would make her laugh and she recognized him. They're cool and he loves to give her kisses now."
Super cute. You can read her full interview here.
And here's a behind-the-scenes shot of Ariah posing for the camera: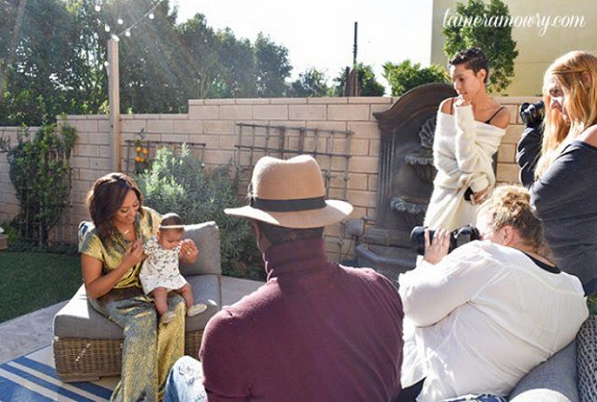 Go Ry Ry!
In another magazine....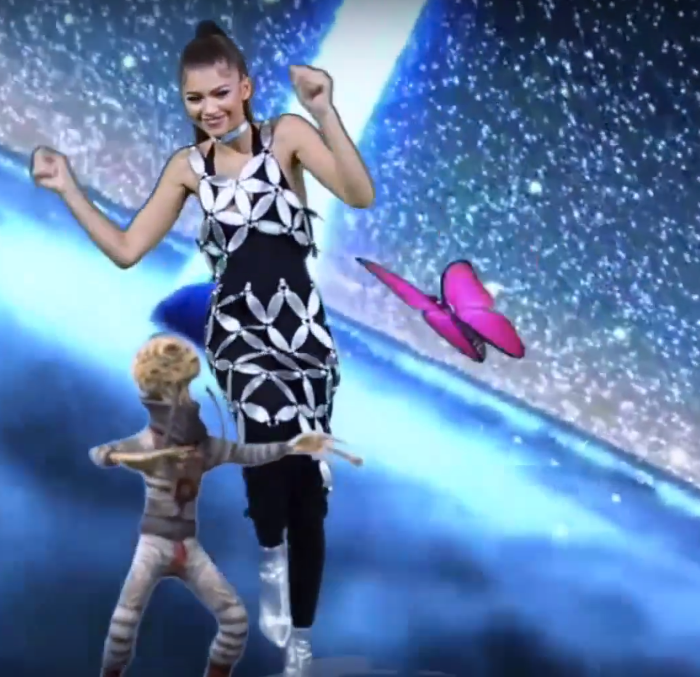 We know she can act and sing. Now she's showing off a few dance moves.
Disney starlet Zendaya was tapped for the 19th day of December in the LOVE magazine advent calendar. The 19-year-old had loads of fun dancing it up with an alien to Michael Jackson's 1979 hit "Don't Stop Till You Get Enough." The mini clip, directed by Doug Inglish, even mimics MJ's visuals from back in the day.
The YBF starlet kept the energy up as she danced away in a black jumpsuit with metallic discs scattered all over paired with a pair of silver booties. Looks like she had fun. Check it below:
Photos: Gretchen Easton via Mini Magazine