As if there could be anything else that makes us swoon about Idris Elba.  Check out the Hollywood star in daddy mode with his son Winston inside, plus Tyra is professing her love for her boyfriend on the 'Gram...
Idris Elba was spotted from an interview with BBC TV center in London yesterday.  He had just announced he is playing the new villain Krall in the new Star Trek film.  The working dad also had his youngest kiddie along for the interview, 1-and-a-half-year-old Winston Elba.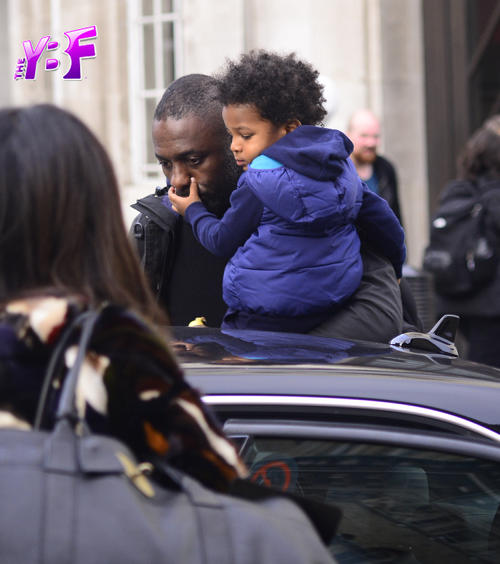 The cute tot held on to his daddy's face as they hopped in an awaiting car that took them to their next location.  'Dris even had a snack ready.  Babies don't care if you're nominated for SAGS, Golden Globes, or whatever.  They want their snacks!
The actor and DJ will be heavy on the Award season scene as he's landed several nominations for his work in Beasts of No Nation and "Luther."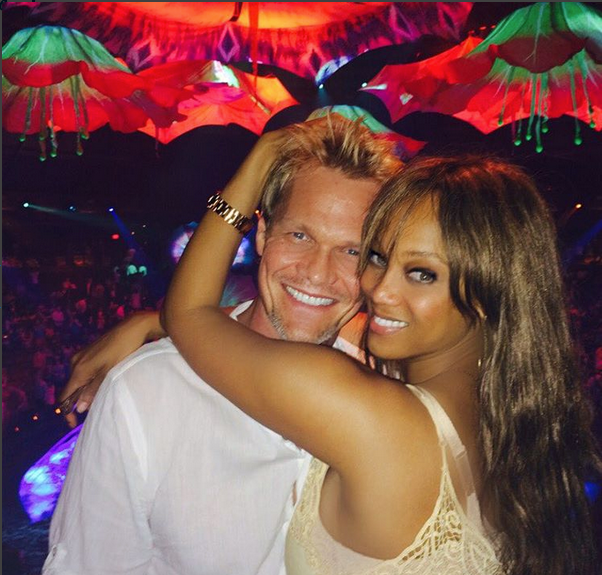 In other news, Tyra Banks has often talked about her boyfriend on the show "The Fab Life," now she's opening up even more about him on social media.
The supermodel turned talk show maven turned beauty guru posted the above pic of her and 50-year-old photographer boyfriend Erik Asla smiling hard and looking quite happy.  She said:
Everyone deserves to be loved like this.
Oh?  Well love on, Tyra...
EXTRAS:
1. Michael B. Jordan is Co-Writing A New Comic Book Series STORY
2. Meek Mill has been ordered by a judge to not travel beyond a 5-county perimeter in Philly as he awaits sentencing for his parole violation. STORY
3.  Rita Ora is suing Roc Nation for her freedom from the label who she says orphaned her.  STORY
Photos: Splash/Tyra's IG