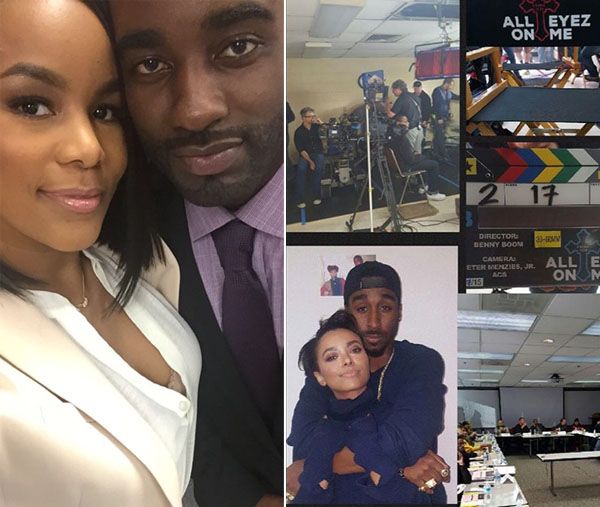 LeToya Luckett and her new boyfriend Rob Hill Sr. are taking their love even mjore public....on the set of a new comedy series. In other movie news, NFLer DeSean Jackson is executive producing a new film about Tupac's life helmed by director Benny Boom. More inside….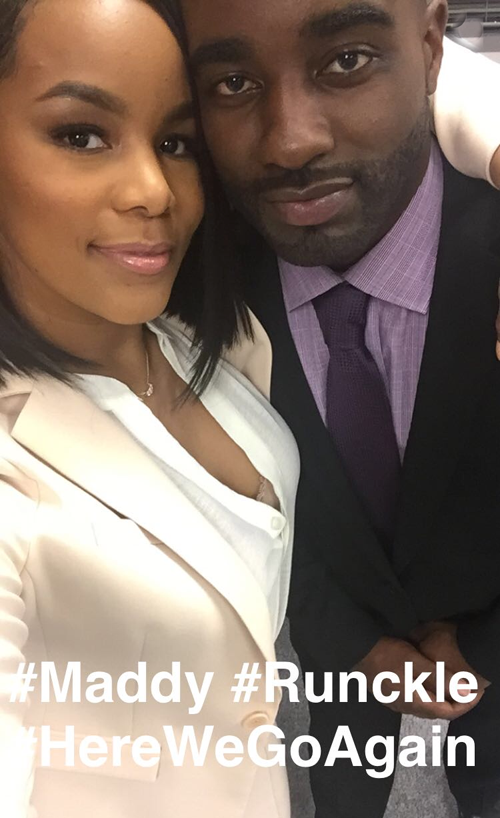 New couple LeToya Luckett and Rob Hill Sr. are mixing work and their personal lives while starring in a new TVOne comedy series.
The lovebirds, who have been dating for about three months now, are both currently filming "Here We Go Again," a multi-generational series about three generations of women whose lives take one hell of a rollercoaster ride.
According to IndieWire, LeToya will play a single mother of one daughter named Maddy Walker.  Former "The Game" star Wendy Raquel Robinson will star as her mother, Loretta. Cute. LeToya's character is convinced there is a "Walker Women's Curse," after being born to her mother at age 16. She too, had her daughter at the same age. Yikes.
The rest of the synopsis reads:
Maddy refuses to let her daughter, Shante now approaching her dreaded 16th birthday, become the next in line. Though on a professional high and having fun dating Cedric (Travis Winfrey), the night of Shante's sweet 16 birthday, old feelings resurface for her high school sweetheart Victor (Andra Fuller) - Shante's dad - and in a moment of weakness, they have one more steamy night. Maddy becomes shocked when at the age of 32, she discovers she is pregnant by Victor - again. As they navigate the trials and triumphs encountered along the way, they discover that starting over just might be where the fun actually begins.
Lordt!
Monique Coleman is also in the film.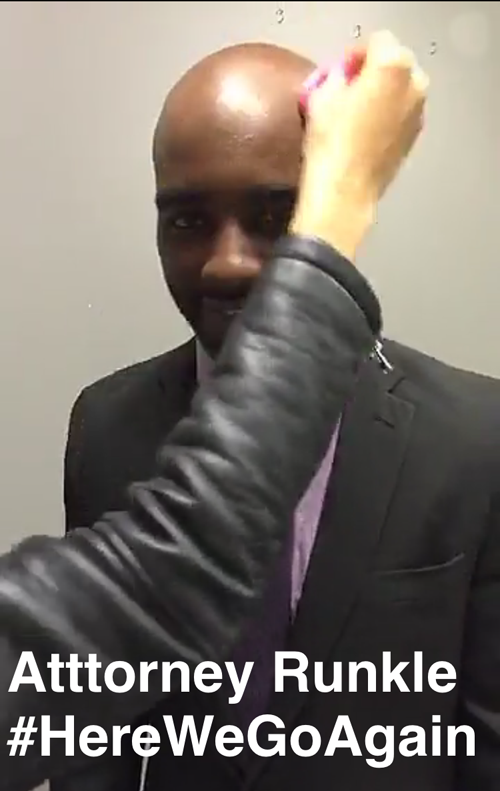 No word on Rob's official role, but we do know he's playing a lawyer, Attorney Runkle. Hmm...will he be the "baby's daddy?"
"Here We Go Again" was first slated to be released this month, but has been pushed to premiere in February 2016. Will you be tuning in?
Looks like a new Tupac film has been given the greenlight....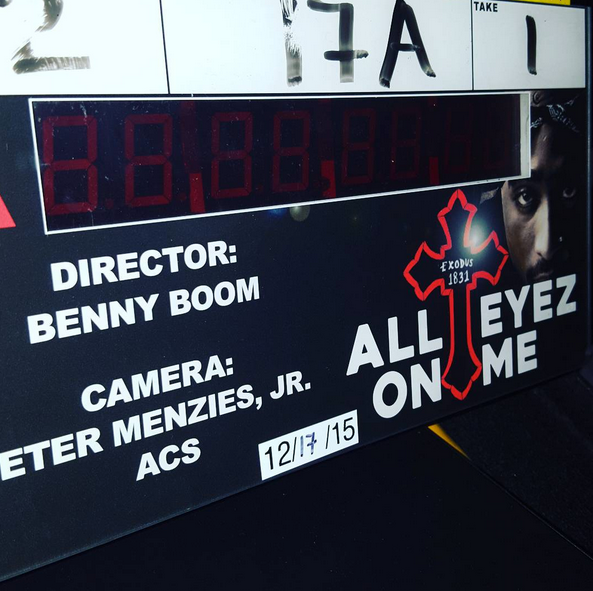 A new Tupac film is in the works thanks to Washington Redskins baller DeSean Jackson who's set to produce and famed director Benny Boom will helm the new project. LT Hutton is also named as a producer.
DJack posted up a collage of pics from the set, which kicked off filming today at Centennial Olympic Park. Based on the bottom left pic, it looks like "Vampire Diaries" starlet Kat Graham may possibly play Jada Pinkett-Smith and the guy behind her will play Tupac/  His name is Damario Brown. Here's a pic from his Instagram below: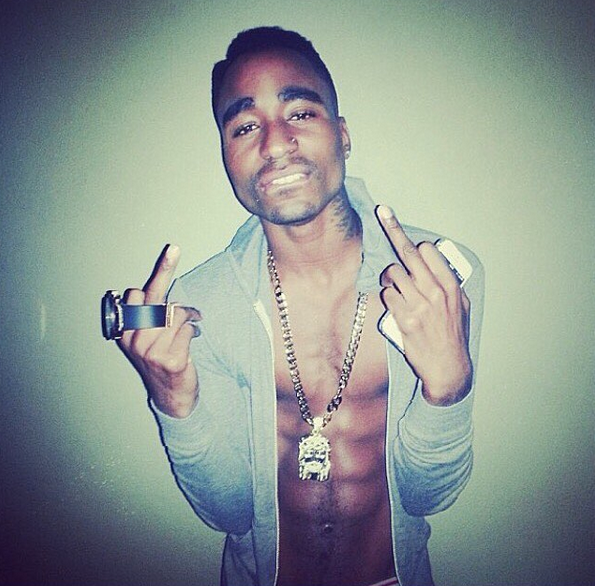 Think he can pull off 'Pac?
It appears playing the slain iconic rapper has been a longtime dream of the Inglewood native as we spotted a few videos on YouTube of his multiple "audition tapes" to play the star. Below is a more recent clip:
Did he nail it?
We searched around and found just a few other flicks from the set. No other details are readily available, but we'll keep you posted on the progress.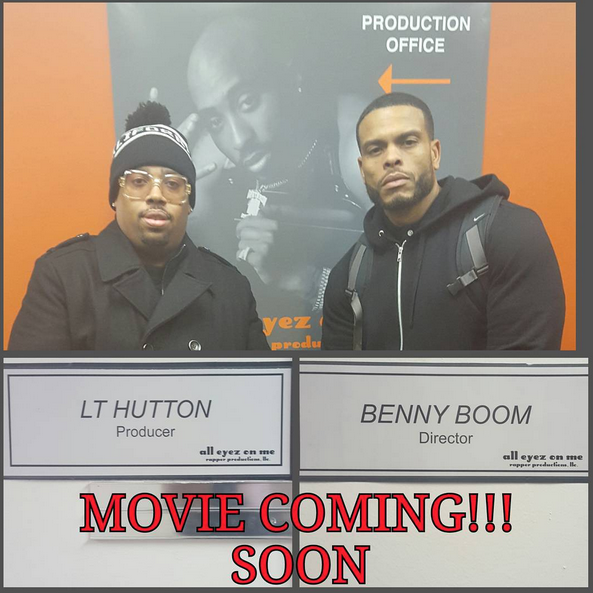 We did notice some comments floating on social media that said Pac's mother is not involved with the project. So, take that how you would like.
Are you here for a Tupac flick?
Photos: LeToya's SnapChat/DeSean's IG/Benny's IG/LT's IG/Damario's IG