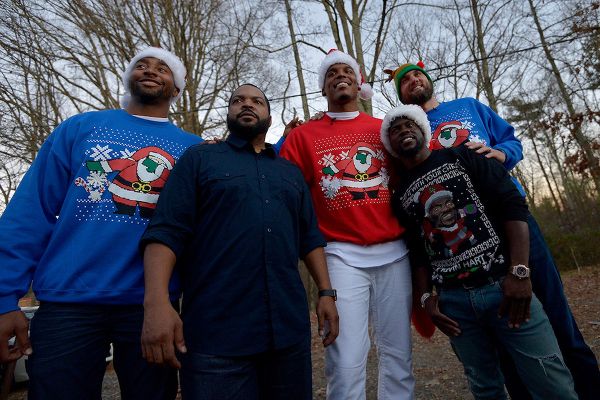 Dabbin' for charity?  Yup!  Check out Cam Newton bringing Dabbin' Santa, Ice Cube and Kevin Hart to a local high school football team inside....
Yet ANOTHER reason why Cam Newton is BAE.  The undefeated Carolina Panthers QB loves giving back, so yesterday he rolled to a local high school in Charlotte, North Carolina to surprise the football team.
Cutie Cam brought his homies Ice Cube and Kevin Hart along as they're promoting their upcoming Ride Along 2 flick.  Donning dabbin' Santa sweatshirts (and  a Kevin-Santa sweatshirt), the trio (plus back-up Quarterbacks Joe Webb and Derek Anderson) trekked it to Harding University High School yesterday.
When Queen City residents asked for help for their school's football team via social media, the trip made it their duty to respond.
During their recent fan tour, Ice Cube and Kevin Hart showed their holiday spirit by joining the Carolina Panthers star Cam Newton for his annual "Santa Cam's Surprise Sleigh" day of giving.
65 football players at Harding were surprised to find the hometown hero entering their weight room with Cube and Kevin. That's when they announced that the Cam Newton Foundation, with support from Universal's RIDE ALONG 2, donated $7,500 for a full weight room refurbish.  Nice!
What better way to celebrate than a lil Dab:
Ha!
Kevin talked about it on his own social media saying:
I think it's fair to say that I'm in the CHRISTMAS SPIRIT.....Help me support the "Make A Wish Foundation" by buying a "Say It With Your Chest" ugly sweatshirt....Together we can successfully make these kids wishes become reality!!!!! The link is in the Bio.... #MakeAwishFoundation #HolidaySwag #WhyAreMyTeethSoDamnBigOnThisSweatShirt #iSwaggeditOutTho #iHaveOnTheSameHatThatiHaveOnInTheSweatShirt #SantaHart #RideAlong2
He also posted:
Me & @icecube showed our brother @cameron1newton some love by helping him deliver some early X Mas wishing in his city!!!! This man is doing some amazing things in the city of Charlotte NC. His charitable efforts are truly amazing!!!! Keep making history man.... #charlotte #PromoTour #RideAlong2 #hittingtheaterseverywhereonjan15th #IceCubeAndKevinHart #ActionComedyAtitsBest
Nice job fellas!
Check out more pics of Cube, Kevin and Cam snapping selfies with students and having some fun in the weight room: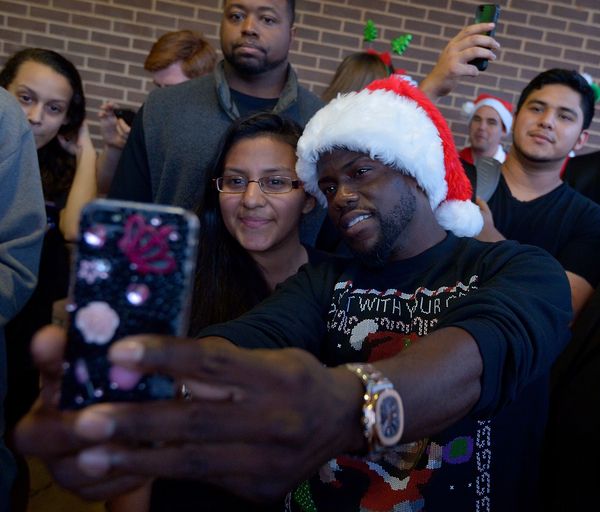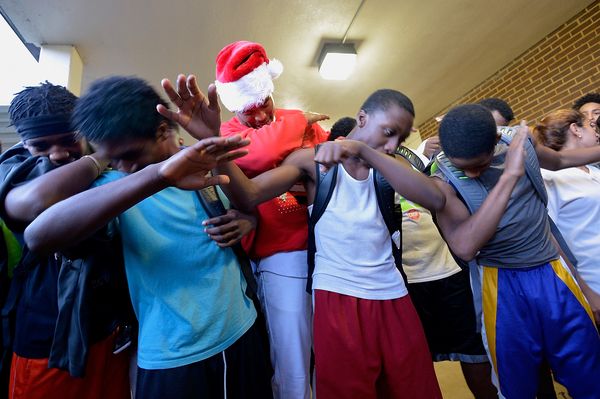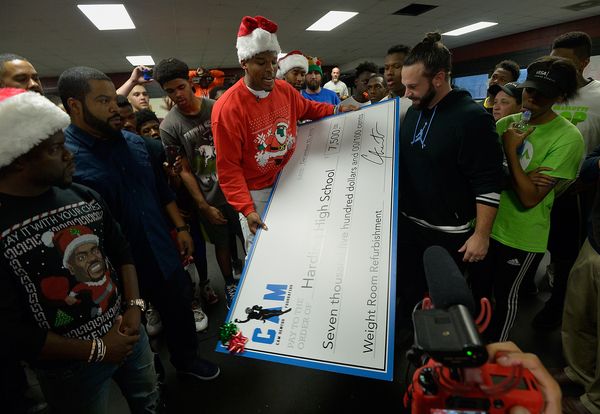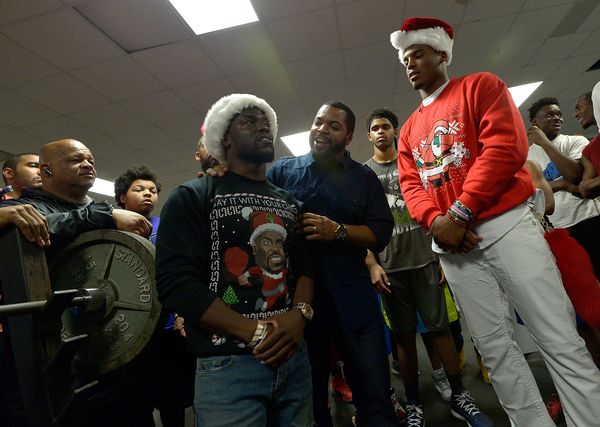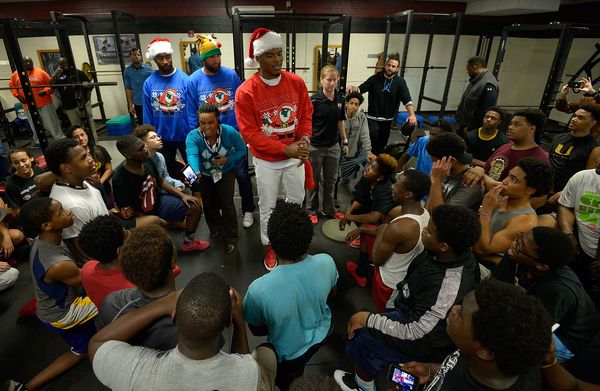 Photos: Getty/Kevin's IG