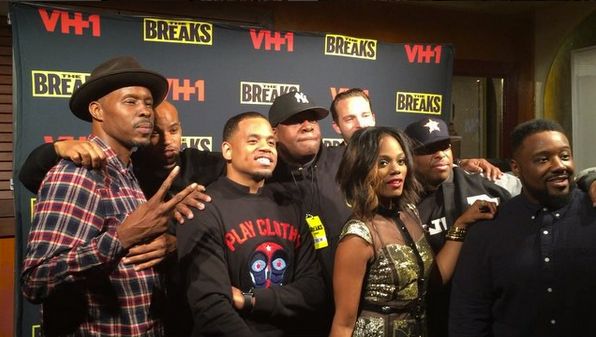 Cutie Tristan Wilds, or Mack Wilds that is, is gearing up for his new VH1 movie "The Breaks."  Check out the extended trailer inside, plus YBF folks reacting to their Critics' Choice Award nominations...
Last night, Mack Wilds, and his castmates Afton Williamson (the solo YBF chick holding it down), David Call and more hit up The Red Rooster in Harlem for their premiere event.  The hip hop driven original movie looks like something the hip hop heads who still like MTV and VH1 would watch.  Here's the synopsis:
Three friends (Mack Wilds, Afton Williamson and David Call) united by their love of hip-hop, as they work to make their big mark in the music industry. Premiering on Monday, January 4th, 2016, "The Breaks" takes viewers back to the summer of 1990 in New York City where the music industry's artists and hustlers intersect in the dance clubs and the street corners of the city. They discover lives can be broken as fast as legends can be born. VH1's "The Breaks," is based on journalist Dan Charnas' book "The Big Payback," a narrative history of the hip-hop business.
By the way, Method Man is in the movie and plays Mack's character's father.  And yes, he's still fine as all hell.
Check out the new extended preview below:
It airs January 4th.
Speaking of big TV news: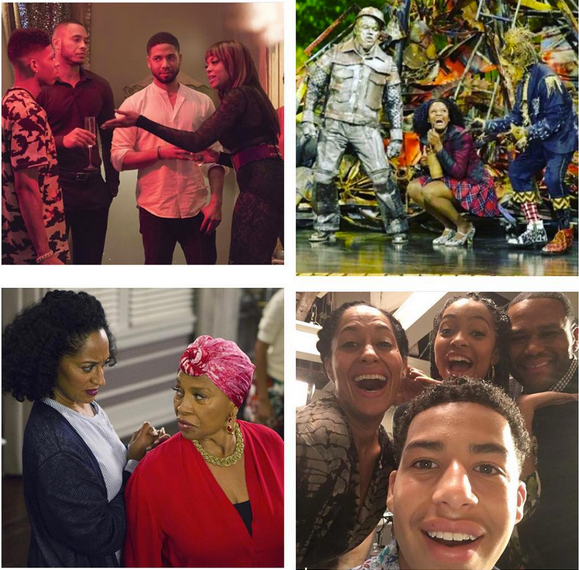 While YBFers barely nabbed any film nominations, they racked up in the TV sector for the Critics' Choice Awards.
Tracee Ellis Ross was nominated for Best Actress in a Comedy Series and she congratulated the rest of her cast as well saying:
Amazing news to wake up to!! @blackishabc received 4 @criticschoice award nominations! Congrats to @anthonyanderson, @jeniferlewis4real, and @kenyab_in_imax3d! Go Team #blackish!!!
Anthony nabbed a Best Actor in a Comedy nod, Jenifer Lewis was nominated for Best Guest Actor/Actress in a Comedy and their show "black ish" grabbed the Best Comedy Series nod.
Straight Outta Compton nabbed a Best Ensemble nomination in the film categories.  Viola Davis and Taraji P. Henson will face off for Best Actress in a Drama series while "Empire" nabbed a Best Drama Series nod.
Even "The Wiz Live" nabbed 4 nominations.  Shaniece Williams, who played Dorothy, was nominated for Best Actress in a Made for TV or Limited Series, Ne-Yo and David Alan Grier were both nominated as Best Supporting Actor in the same category with MJB for Best Supporting Actress in that category, and finally the show itself nabbed a nomination as well.
Niecy Nash and Regina King were both nominated for their tv roles in "Getting On" and "The Leftovers." Remember Bokeem Woodbine?
He was nominated and will be competing against David and Ne=Yo for his role in "Fargo".
Check out the full list of nominees HERE.