;
Some of Hip Hop's finest gathered to party and check out the new reality series "Growing Up In Hip Hop" starring a few celebuspawns of some legendary artists. Peep the red carpet arrivals inside….
A new reality show is coming to WEtv dubbed "Growing Up Hip Hop" and it will follow the next generation of Hip Hop royalty by looking into the lives of the "kids" of Hip Hop's legends. The cast includes Angela Simmons, Romeo Miller, Damon "Boogie" Dash, Kristinia DeBarge, Egypt Criss, and TJ Mizell. Angela & Romeo (along with his dad Master P) are also executive producers of the show.
Last night, WEtv held a premiere party in NYC for the brand new series and it brought out the cast and their famous parents.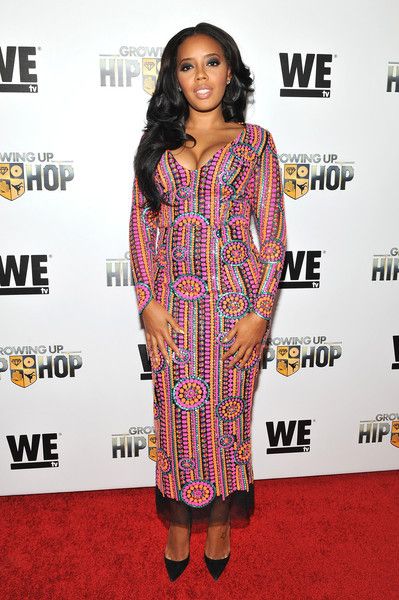 Shoe designer and fashionista Angela Simmons, who's currently enrolled in FIT, rolled up to the event rocking a beautiful Nigerian custom dress by Tope of Frock It Rock It in collaboration with her stylist Kanayo Ebi.
The fashion designer, daughter of rap pioneer Rev. Run and niece of Russell Simmons, seems excited about apearing on the new show.
Our YBF correspondent James Turner caught up with the fab chick on the carpet where she sort of dished on her relationship status these days. She said, "I mean maybe you guys should watch and find out [laughs]. I mean not really…maybe sorta..maybe not." Mmhmm. She said we'll get to see a lot more relationship stuff and career stuff, things we don't normally see on her social media timelines.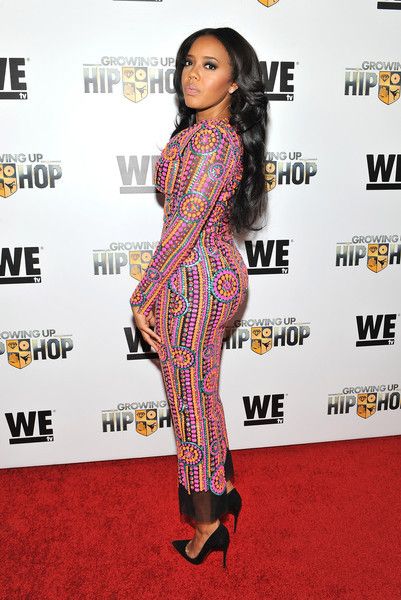 We then asked her what has she learned from starring on the show, in which she said, "I think I learned a lot about the culture, which really influenced my entire life. Fashion, and everything around me. I'm really grateful for the musical experience I've learned from being around Hip Hop."
She also dished on what she has coming down the pipeline saying, "I have a faux fur line, Foofi Faux Fur, which I partner with Sonya Richard Ross. She's my partner and we own the company together."
Angela's brothers Diggy and Russey Simmons came out to support their big sister.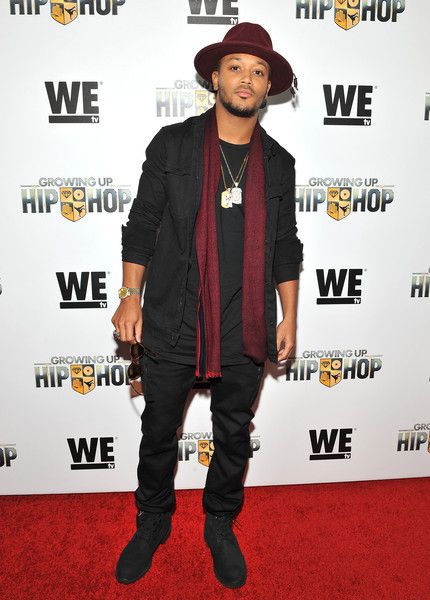 Recording artist Romeo Miller, son of Master P, also stopped to chop it u with us. He talked about feeling like the veteran of the group and dropped a few nuggets of knowledge for his cast mates. He said,
"I'm like the grandpa [of the group]. The thing I always tell them is to stay focus. You got to have tough skin in this business. A lot of people see the glitz and glamour, but they don't see everything behind the scenes."

"I don't care if you are a NBA player, a doctor or a football player, you put in work to get where you want to get. A lot of people don't see that. So in this generation, we live in the social media day in age. People are going talk trash and try to knock you down, so you got to have tough skin and follow your dreams nobody else is living your life for you."
He's looking to make a return to the music scene. We're sure his girlfriend Toneata Morgan will be a few appearances on the show.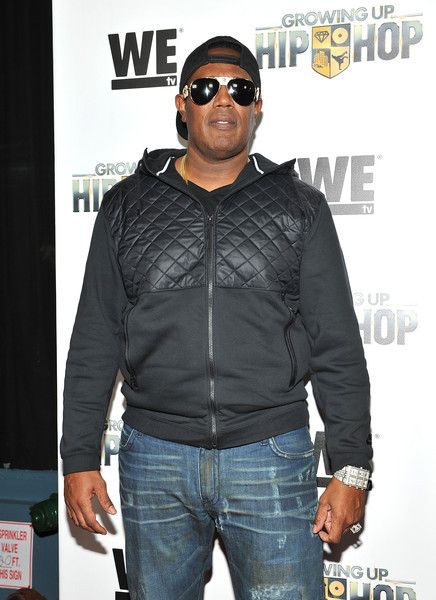 Romeo's pops came out to support his first born. We wonder if he's still pursuing his family-centered reality show.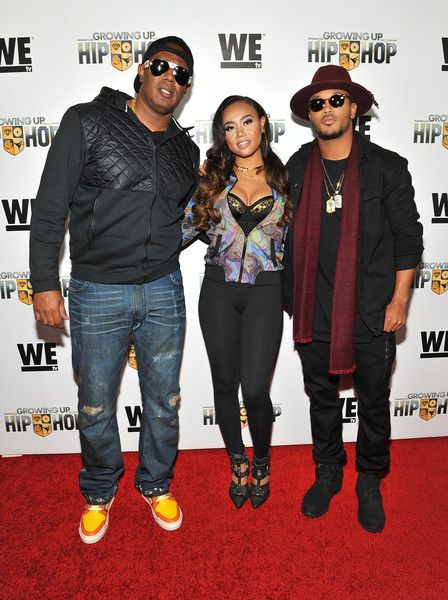 Romero's sister Cymphonique Miller also hit the carpet with her brother.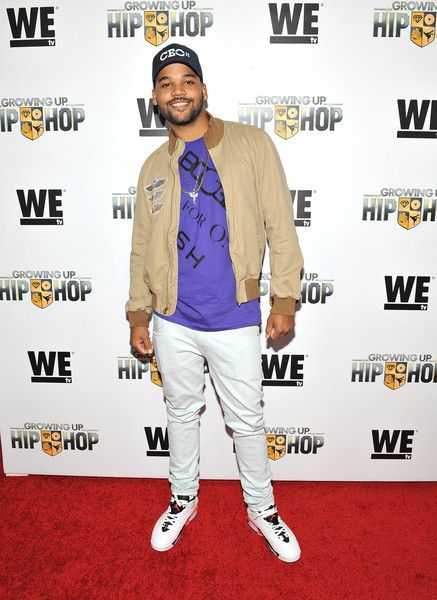 Dame Dash's son Damon "Boogie" Dash hit the carpet before partying it up. Remember when we saw him slinging cookies in L.A.? He's on the path to be the best businessman he can be following in the same entrepreneurial steps as his dad. He's already to a good start as the co-founder of Chipz Cookies, as well as a record label and NYC art gallery.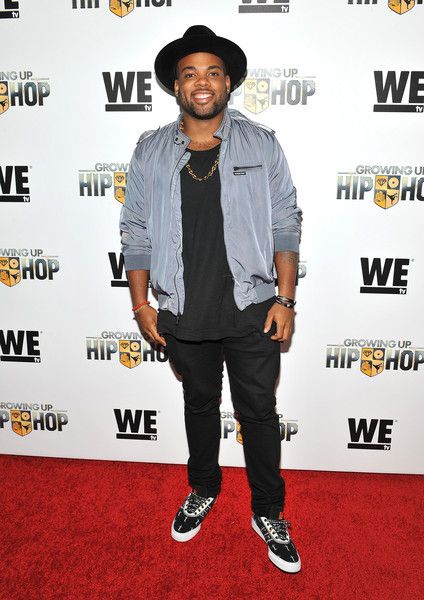 Rap royalty TJ Mizell, son of Jam Master Jay of Run D.M.C., was all smiles on the carpet. We will see him follow in his dad's footsteps as a disc jockey as he tries to make a name for himself on the show.
Egypt Criss, of Sandra "Pepa" Denton from Salt-N-Pepa and rap icon Treach from Naughty By Nature, snapped it up with her mom and her mom's bandmate Cheryl "Salt"James on the carpet.
Egypt is following in the footsteps of her parents pursuing a music career, but with her mom being so overprotective they bump heads a lot.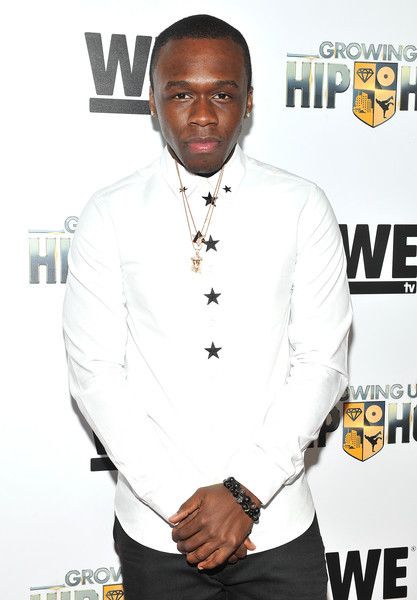 50 Cent's son Marquise Jackson popped up on the carpet. While he won't be appearing on this reality series as a official cast member (he may pop up in a scene or two), his girlfriend Tyler Royale is appearing on a Hip Hop related MTV docu-series.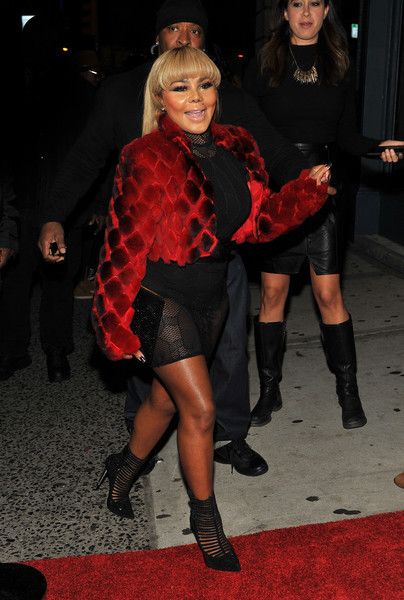 Rap Queen Lil Kim got all dolled up for the event.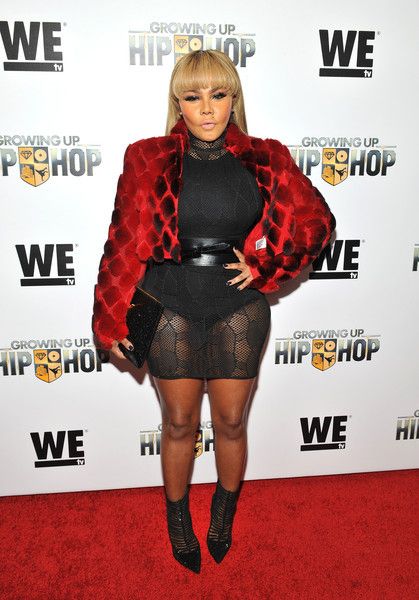 The 41-year-old rap pioneer kept it extra sexy in a black body suit with a sheer skirt, a black belt to cinch her waist and a red printed mini fur coat.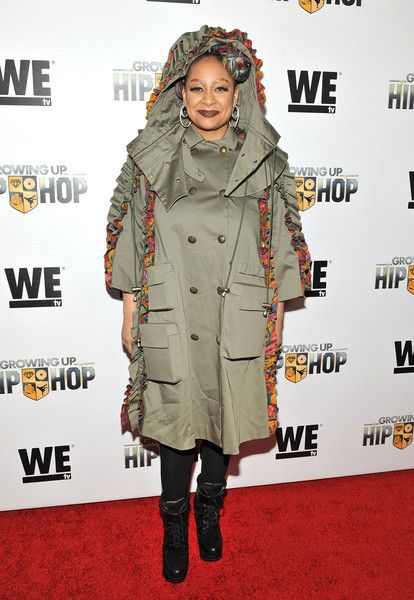 "The View" co-host Raven Symone hit up the event to celebrate her 30th birthday. Why Raven Symone? Just why?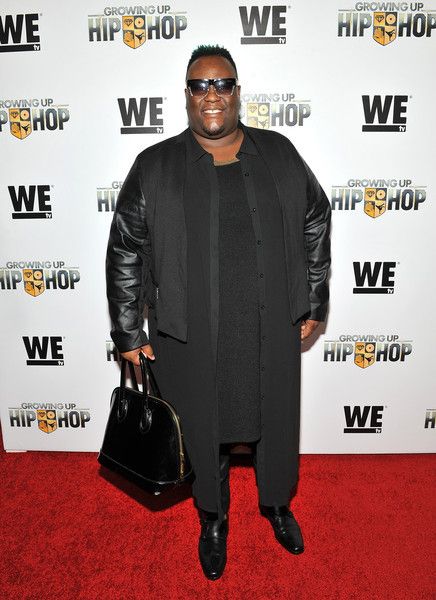 And look who got an invite! Pattie LaBelle's sweet potato pie superfan James Wright Chanel was in the mix.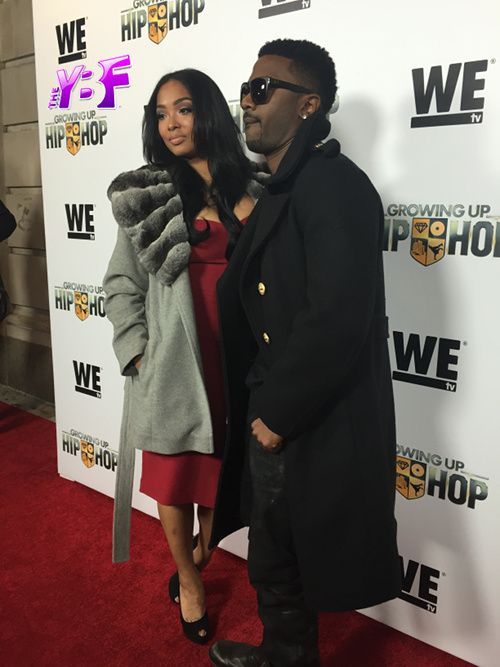 Engaged couple Ray J and Princess Love were all wrapped up in love on the carpet. Ray stopped to chat with us about why he decided to stop drinking, what he would tell his younger self, and his upcoming projects. Check it:
On making the decision to stop drinking:
"I just needed to stop. I was having a good time. You just reach a peak! When I reach a climax on something, I know I need to give it up"
Is there anything you would go back and tell your younger self?
"Take a little more time and understand the art of it. Focus on your talent, the singing, and put together great songs. Listen to some of the producers that were really trying to get me to go certain ways like Pharrell and Rodney Jerkins. Just listen to them more creatively on the music side other than that I'm happy with everything."
On his new projects:
"I have a new single out called 'Curtains Closed' on iTunes and I'm more focused on executive producing more shows, putting more shows out. WEtv and I are in a big business deal right now. We have a show called 'Driven to Love' coming out. I been out here in New York for 2 months driving in a car and hooking people up"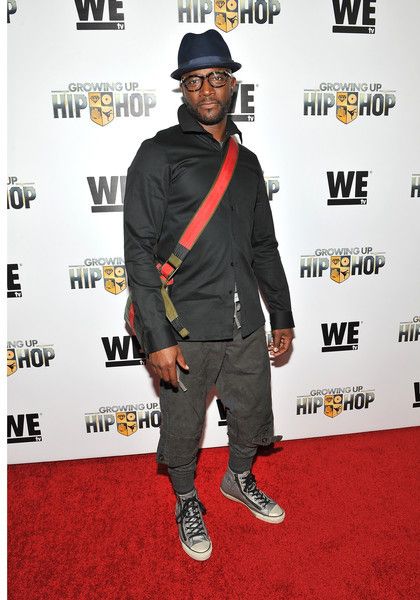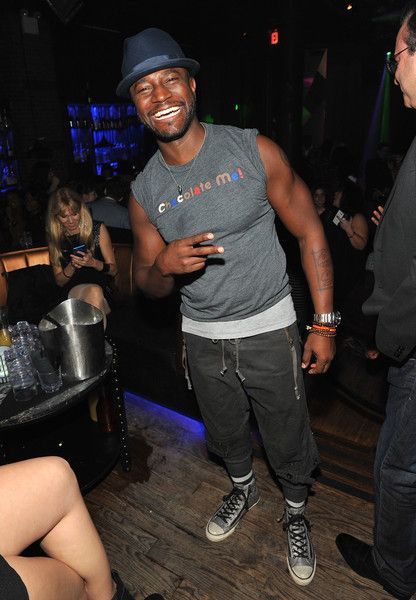 Actor Taye Diggs came out to party it up with the YBF celebs and their kids.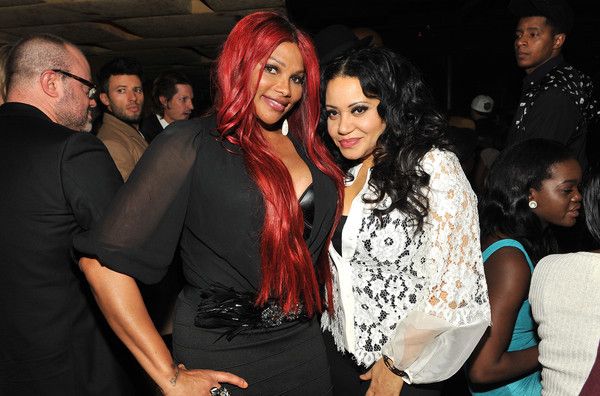 Salt-N-Pepa looked cute. Glad to see they are still friends.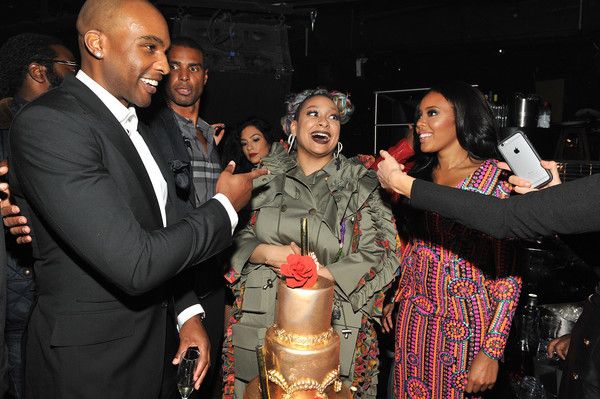 And Raven was gifted a huge three-tier gold cake to celebrate her 30th birthday. Fun times!
"Growing Up Hip Hop" premieres January 7, 2016 at 10/9c on WEtv. You can check out the trailer for the show HERE.
Photos: Getty/YBF Correspondent James Turner