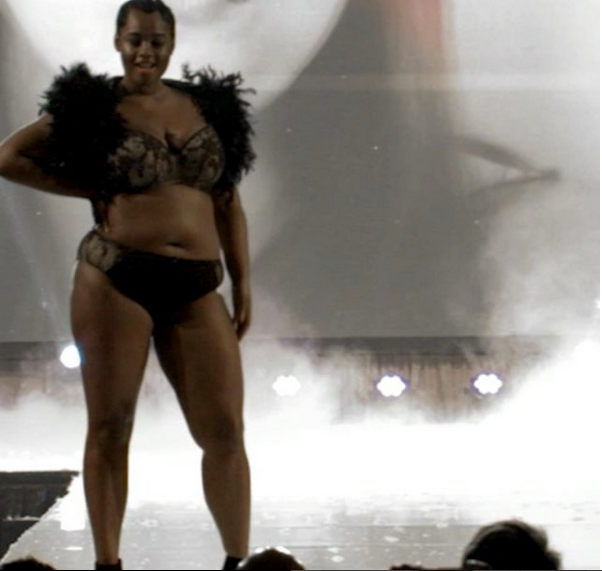 Lane Bryant has an answer to this week's Victoria's Secret Fashion Show.  Since the plus fashion brand wants the world to know that there's more than one type of sexy, they decided to show it and tell it.  Check it inside...
While the Victoria's Secret Angels strutted the VS Fashion Show runway on CBS this week, Lane Bryant stepped their #ImNoAngel campaign up a notch and held their own fashion show on social media.
The brand is pushing the notion that while women who sizes 0, 2, and 4 are incredibly sexy, so are women who are sizes 8, 10, 12, 14, 16, 18, 20 and every other size there is.  They company is taking issue with Victoria's Secret excluding women of different sizes all while calling it the sexiest night on television, especially since the average size woman in the US is a 12-14.
The campaign is meant to make all women feel included in the rhetoric around what is deemed sexy and beautiful.  They stirred up some major talk around the concept, both supporters and opponents.
Peep the gorgeous Victoria Lee and plus model Ashley Graham below:
Thoughts?
Photo: Lane Bryant