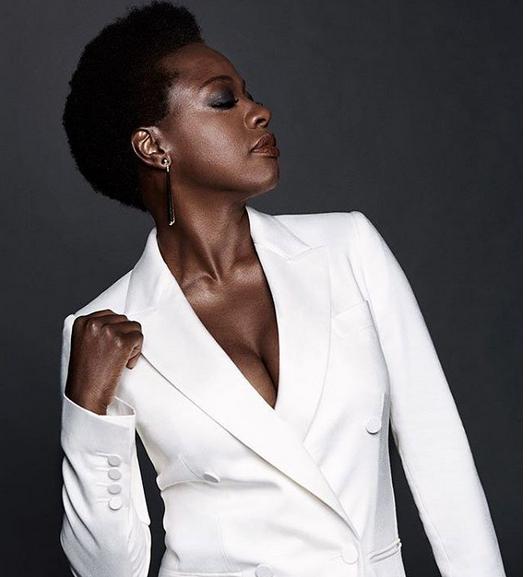 Well pop your collar then Viola!  Get the 2016 Golden Globe nominee's newest pics from InStyle magazine cover spread inside, plus what the magazine's equally fab editor had to say about her flawless black girl magic...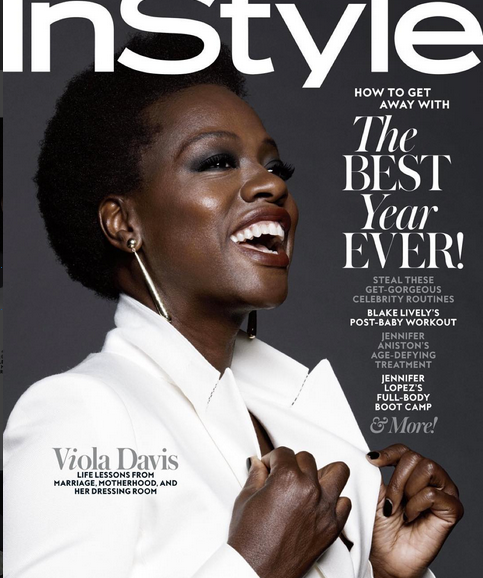 For InStyle magazine's alternate January 2016 cover, Viola Davis is a vision in white as she pops her collar like she rightfully should.  You've read the 5 things you didn't know about the Emmy winner, now get pics from her gorgeous spread that hit newsstands today: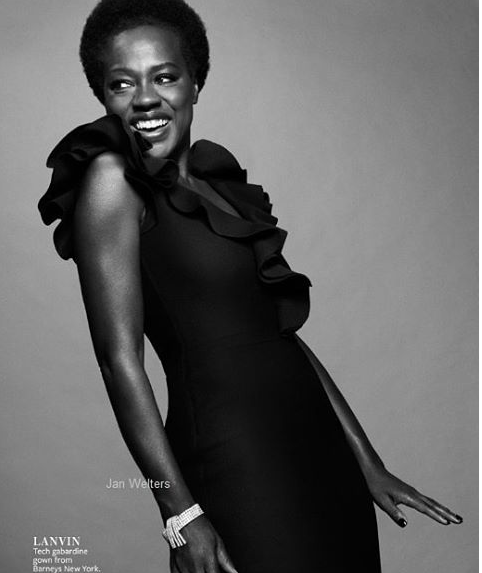 Loving this sequined Lanvin number.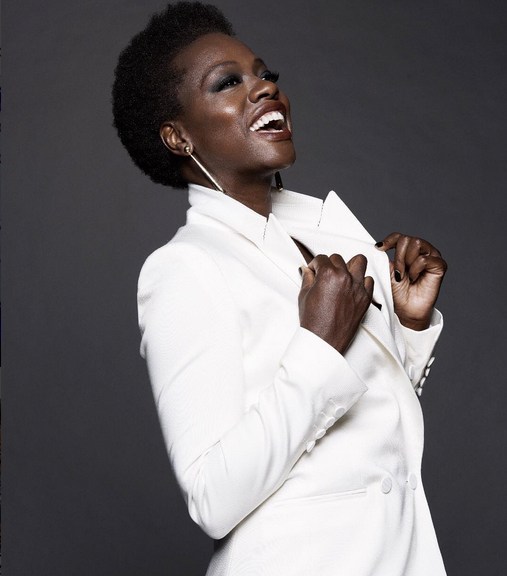 So gorge.
InStyle's Fashion and Beauty Editor Kahlana Barfield Brown, who we're equally obsessed with here at YBF, gushed about just how meaningful Viola's cover is to her: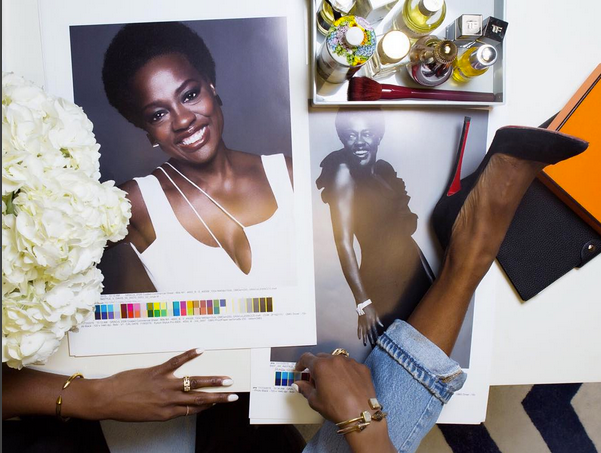 The YBF chick said posted the above pic saying:
Man listen! In the many years I've worked for @instylemagazine, my heart has never smiled so big over a cover. When I see @violadavis, I see myself. I see my sisters. I see my mother. I see my grandmother. I'm so proud to work for a magazine with enough courage to embrace a deserving actress who's destroying what society considers traditional beauty. We didn't put extensions in her hair (it's her beautiful, natural texture). We didn't lighten her skin (it's flawlessly chocolate, naturally beat by my bestie @sjblife). My favorite quote from Viola in the cover story: "I've never determined my value based on my looks or anything physical. I've been through a lot in life, and what has gotten me through is strength of character and faith." Word! ||Issue on newsstands this Friday. #ViolaDavis #InnerAndOuterBeauty #InStyle #BreakingBarriers
Gotta love the love.
Photos: Jen Welter / InStyle