Anika Noni Rose and Queen Latifah have new television projects coming down the pipeline. And we're here for both. Deets inside…
Dreamgirls star Anika Noni Rose will be popping up on one of our fave television series. The gorgeous YBF actress will be bringing her talents for a recurring role on the hit STARZ drug drama "Power."
According to Deadline, Anika will play LaVerne Thomas, a streetwise cop from the neighborhood where Ghost and Tommy grew up. Can't wait to see how her character will throw in twist in the plot.
The Princess & The Frog star has been busy on the scene. She recently wrapped up filming in a "Roots" reboot with Forest Whitaker for the A&E miniseries. The same series we told you T.I. recently signed on to do. She's also gearing up to star in a new German action thriller titled The Blue Mauritius, set to debut in 2016.
No official date for Season 3 of "Power" has been announced yet, but we can probably expect it air in June 2016 as the other seasons always premiered in June.
Another YBF chick who copped a new role...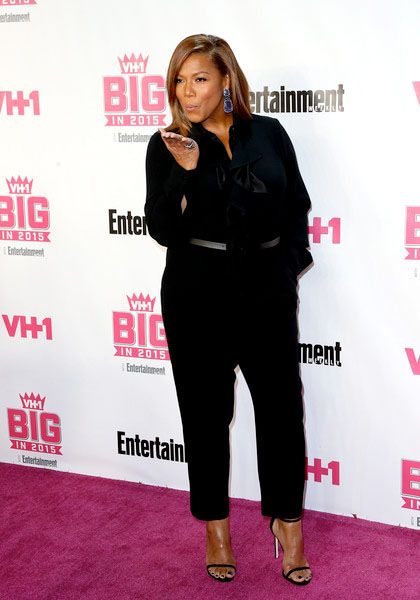 Queen will join "Empire" creator Lee Daniels for a music themed project coming to FOX.
A few months ago, we told you about the new another musical drama created by Lee Daniels tentatively titled "Star." When the new first broke, Deadline reported the name of the new series will be "Star." Now, they're calling it an "untitled project," so we're not sure if "Star" is the official and final name of the new series or not. But we do know the series is currently in the works.
Set in Atlanta, "Star" is a drama that centers around three girls who are coming together to form a band and all the drama and conflict they encounter on their rise to the top. Queen is set to play the owner of a beauty salon who will become like a "den mother" of some sort for the group.
Deadline reports:
"…the pilot follows three young women (Demorest, Destiny, O'Grady), who form a girl group with hopes of making it big in the music industry, and the choices with which they're faced along the way. Queen Latifah anchors the cast as Carlotta, the owner of an Atlanta beauty salon, with an amazing voice, who will become a surrogate mother to the three girls – even though she doesn't approve of their musical dreams."
Joining Queen will be three newbies Jude Demorest (Dallas), Ryan Destiny (Low Winter Sun) and Brittany O'Grady (The Messengers). Production begins this month in Atlanta.
Lee will co-write and executive produce the series with "The Whole Truth" creator Tom Donaghy and he'll also direct. THe musical drama pilot is the first project from Lee's overall deal with 20th Century Fox TV.
Photos: Getty