Rick Ross, Chris Brown and Jennifer Hudson took over late night television last night with performances from their newest projects. Come inside to check them out….
Yesterday….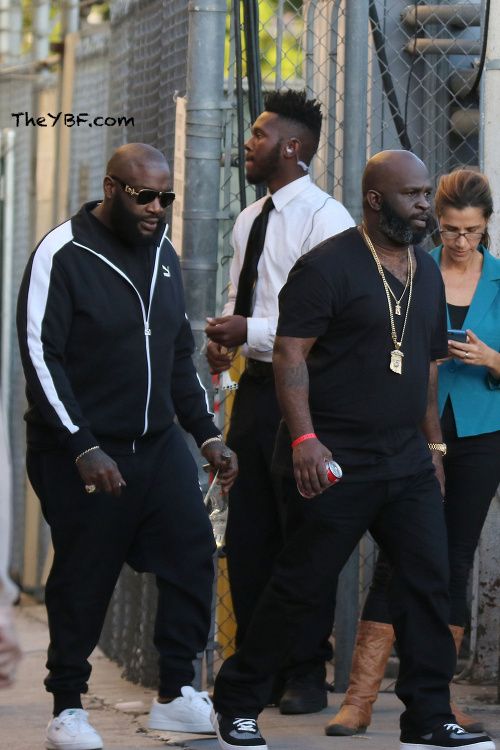 Rick Ross and Chris Brown were seen making their way inside the "Jimmy Kimmel Live" studio in L.A. ahead of their joint performance.
Both Rozay and Breezy have new projects on the horizon. Rick Ross released his 8th studio album Black Market last Friday and Breezy is gearing up to release his 7th studio album Royalty on December 18th.
The rapper and R&B crooner hit the outdoor stage to perform their hit joint track "Sorry," a cut from the MMG honcho's LP. Following their set, Chris transitioned into his bedroom banger "Back to Sleep" and the ladies went wild.
Check it out below:
In other news, Breezy is gearing up to hop on yet another tour that kicks off December 13th in Chicago.
Also hitting the late night circuit....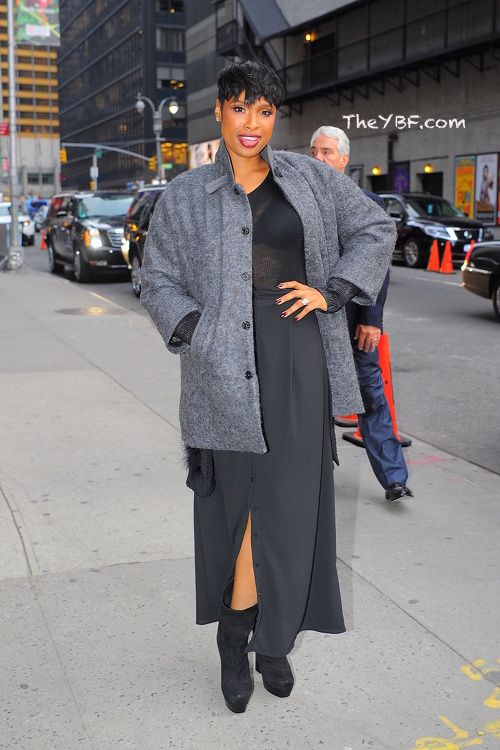 Oscar winner Jennifer Hudson is heavy on the promo trail for her Broadway debut as Shug Avery in "The Color Purple."
The YBF chick stopped by "The Late Show with Stephen Colbert" last night to chop it up about her new gig and how she's adjusting to starring in a live show verses filming a film.
The Grammy Award winning singer says she having a blast on Broadway and that she enjoys being able to eat more chocolate since they're aren't cameras around on stage highlighting every inch of her body. Not mad. Check it out:
performance
Then, the 34-year-old songstress transformed into Shug Avery and got extra frisky set with her co-stars as she performed "Push Da Button" from the musical. She's such a natural. Peep JHud in action below:
Loves it!
"The Color Purple" is currently showing on Broadway and officially opens this week! We had the opportunity to attend the previews this week and it is AMAZING.
Photos: Pacific Coast News/Splash