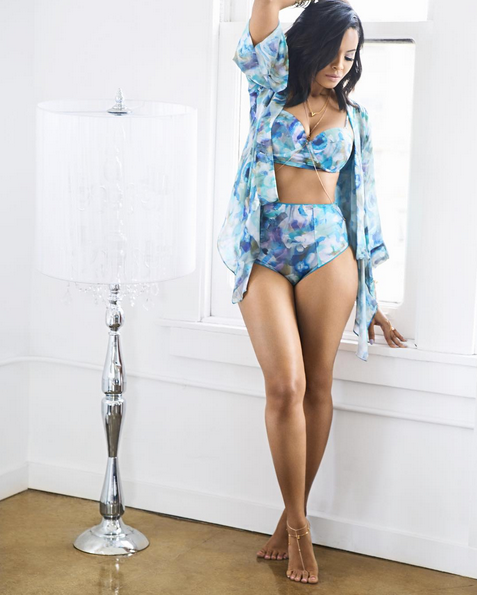 Her little sister can't have all the fashion fun.  Vanessa Simmons has a new lingerie line ready to drop. So, the fab mom shares a few hot shots for the spread. Peep the pics inside…
Vanessa Simmons knows a thing or two about designing.  She previously launched a shoe line with her sister Angela Simmons. Now, she's taking her designing talents to the lingerie realm.
The fab mom teamed up with lifestyle brand Naked Princess for her very own lingerie line. To launch her new project, she's sharing a few flicks of what she has in store.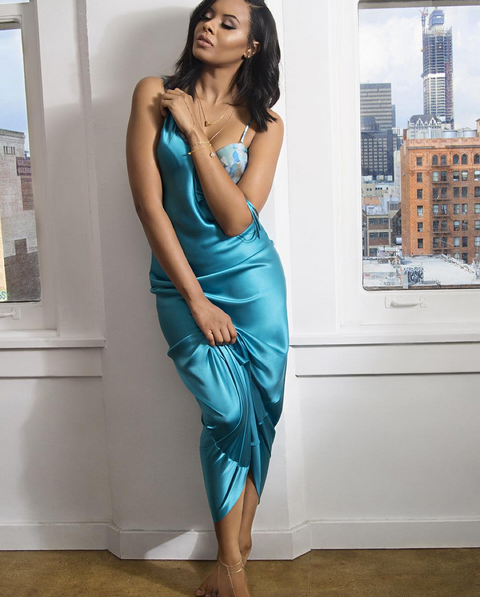 The YBF beauty shows off her amazing post-baby bod in a floral two-piece set in one shot and oozes sex appeal in a teal negligee that can be worn in the bedroom and in the streets.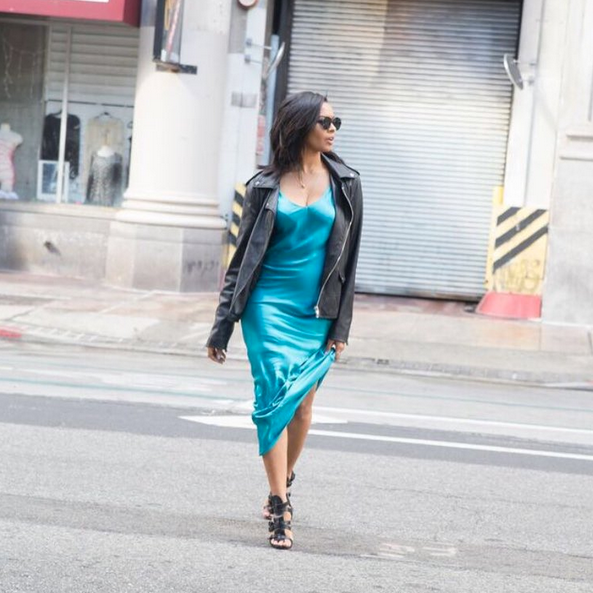 She captioned the picture above,"My favorite part about this piece is that it can be for lounging at home or styled up to go out :) @nakedprincess x Vanessa Simmons. @scorpioluvv hooked this look up cute :)."
Tonight, she will host a launch party for her collection in Beverly Hills. Congrats Vanessa!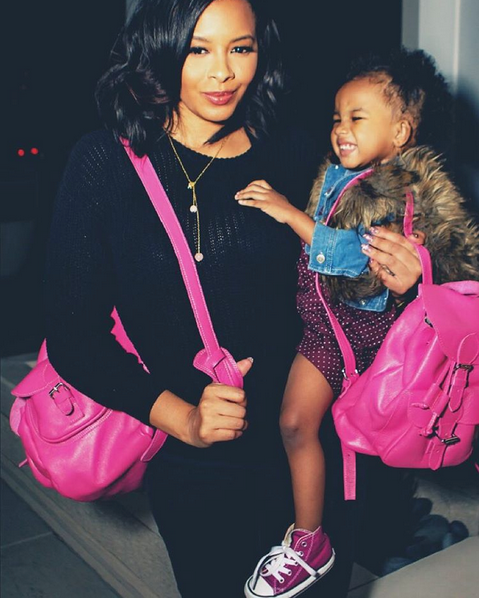 Here's a healthy dose of kid cuteness brought you by Vanessa's baby girl Ava. So adorbs.
In other new deals...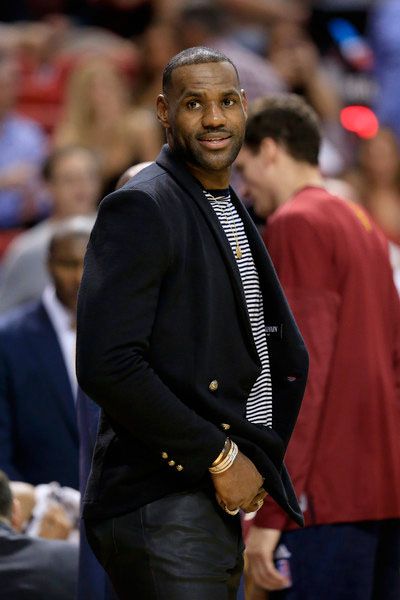 LeBron James' name is going down in the Nike history books.
The Cleveland Cavalier just inked a LIFETIME deal with Nike! It's reportedly the first lifetime deal Nike has ever done and is the largest single-athlete guarantee in company history. Yes, this is a VERY big deal.
Nike issued a statement about the deal saying,
"We can confirm that we have agreed to a lifetime relationship with LeBron that provides significant value to our business, brand and shareholders. We have already built a strong LeBron business over the past 12 years, and we see the potential for this to continue to grow throughout his playing career and beyond."
According to ESPN, Nike has made 13 versions of James' signature shoe, and annual sales in 2015 for his line are estimated to top $400 million. Congrats LeBron!
By the way…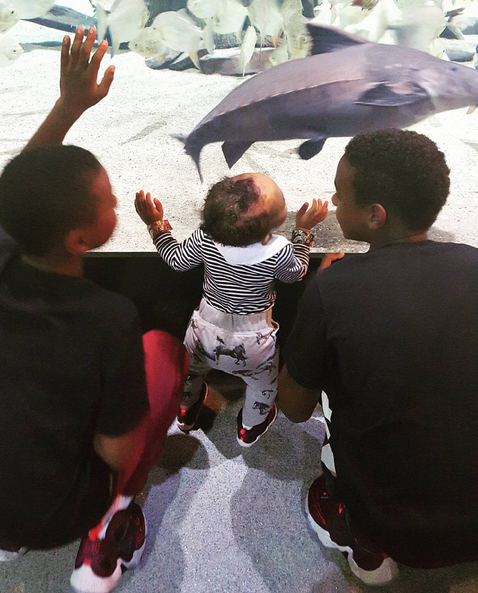 Since LeBron and Savannah have kept their third child Zhuri James under EXTRA tight security (meaning we haven't seen much of her), here's a sneak peek.
The NBA baller shared a flick of their boys with their little sister with the caption, "We'll always have your back Princess Zhuri. Just look forward and be as great as u can be beautiful. And I got your back Young Kings, just push forward and be as great as u guys can be. The blueprint will be in place as it is already. #JamesGang #Big3 @mrs_savannahrj."
Granted, it's only the back of her head, but this is the first time we've seen this much. Cuteness.
Photos: Vanessa's IG