A mini Ruff Ryderz reunion went down during Art Basel last night. Peep pics and videos of Swizz Beatz and DMX reuniting on stage.
At another concert, Chris Brown, Pharrell Williams, Wiz Khalifa and more rocked the stage for Power 106's annual Cali Christmas Concert. Get it all inside….
As Swizz Beatz continues to take over Miami Art Basel, last night's concert was nothing short of epic.
The superproducer wrapped up his three-day No Commission Art Fair and his Untameable House Party concert series (sponsored by Bacardi) with a Ruff Ryderz reunion, joining forces with DMX on stage. Swizz and X took it back like it was 1998, performing their classic Ruff Ryderz hits.
Peep a few clips below:
It was like X never left as he barked over his tracks, kept the energy high and he even closed out the show with a prayer, something he does during all of his shows. Check it:
Backstage...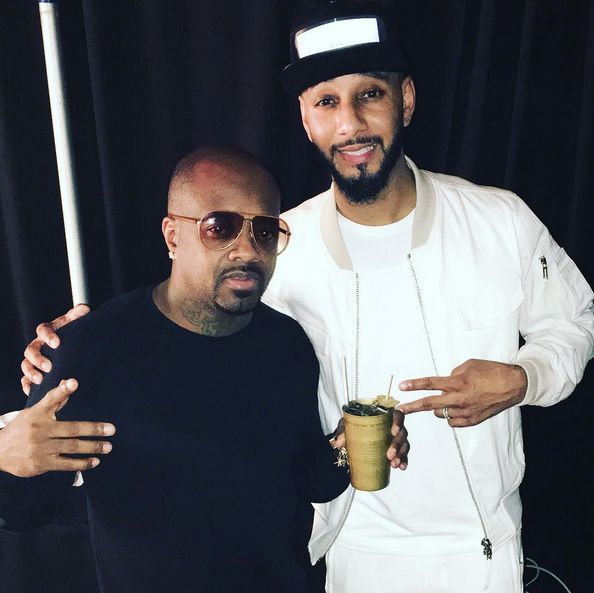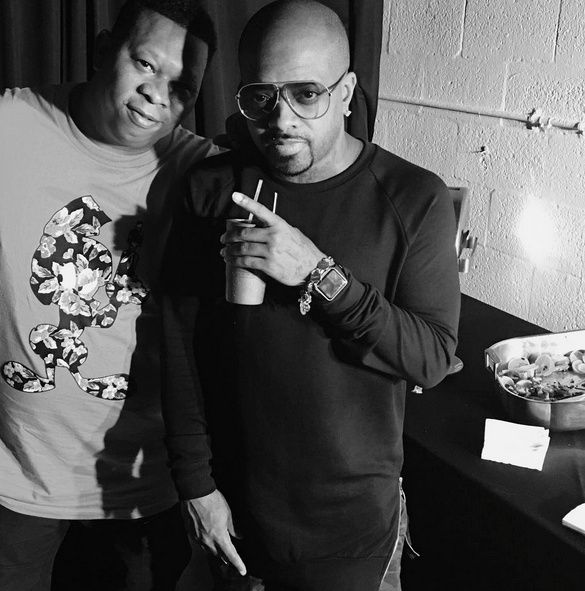 Producers Jermaine Dupri and Mannie Fresh hung out while checking out the show from behind-the-scenes.
After the party...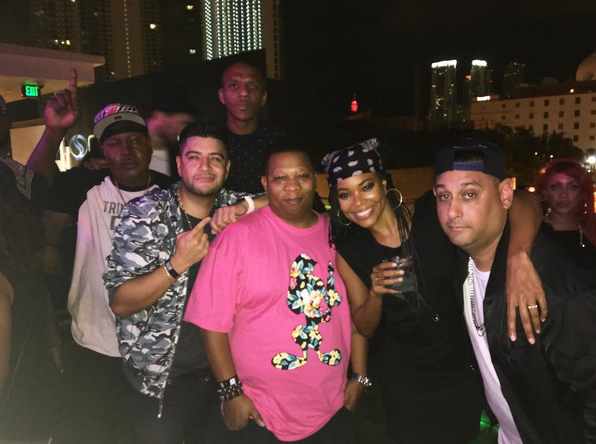 There was another after party. "Being Mary Jane" star Gabrielle Union, rapper Trick Daddy, Mannie Fresh, NFLer James Jones and DJ Spin trekked it to E11EVEN MIAMI to party the night away at Dwyane Wade's bash. Fun times.
And look who else was at Art Basel...
Another Ruff Ryder! E-V-E traveled to Miami from London (where she resides these days) to party it up on the Art Basel scene. She went out for a night of fun in a club where she ended up hopping on the mic to spit her track "Who's That Girl?" Check it above.
At another concert...
L.A. Power 106's annual Christmas Concert went down at The Forum on Friday night. And Chris Brown returned this year for another lively performance. Remember Breezy's performance last year when he and his now ex-girlfriend Karrueche were going through it and he screamed out "F*ck That B*tch!"?
Luckily, none of that type of ish went down since Breezy has been on his grown man steez lately. Thankfully.
The Grammy Winning singer rocked the stage with a medley of his hits, including his new track "Back To Sleep."  He also rocked out to "Strip," "New Flame," and more. Check it:
"The Voice" judge and superproducer Pharrell Williams also hit the stage to perform his catalog of hits.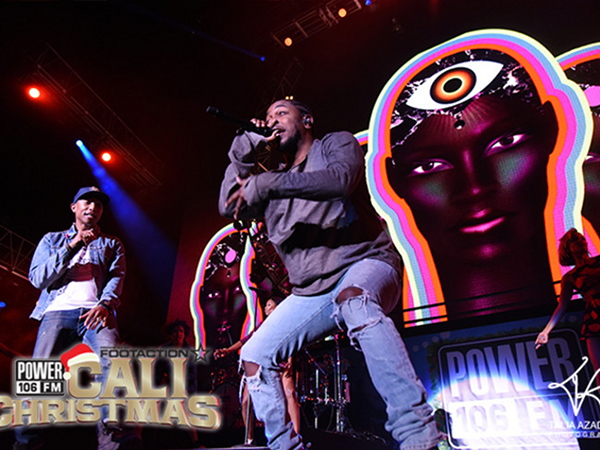 The GRAMMY winner then took a moment to speak to the crowd, encouraging them not to be afraid in the wake of police brutality and mass shootings. He also thanked his fans for being patient with him.
Then, Kendrick Lamar crashed P's set and they performed "Alright" (which P produced) for the first time together live. Check it:
Next up...
Wiz Khalifa and his favorite lady "Mary Jane" hit the stage for a smoked out performance.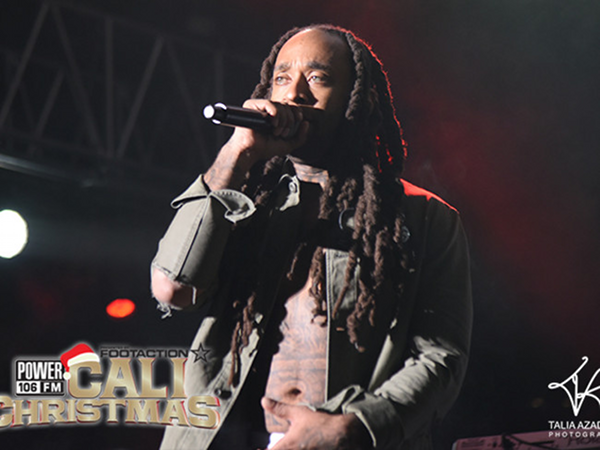 Ty Dolla $ign, who hit the stage last year, returned to perform alongside the "We Dem Boyz" rapper. They rocked out to their hit "You And Your Friends."
Peep the clip below:
Look who else hit the stage...
Detroit raptress Dej Loaf took over the stage to perform some of her radio hits. And guess what? She surprised her fans bringing out rapper Lil Durk, the guy she has been rumored to be dating. Mmhmm...
The twosome performed Durk's track "My Beyonce." Check it below: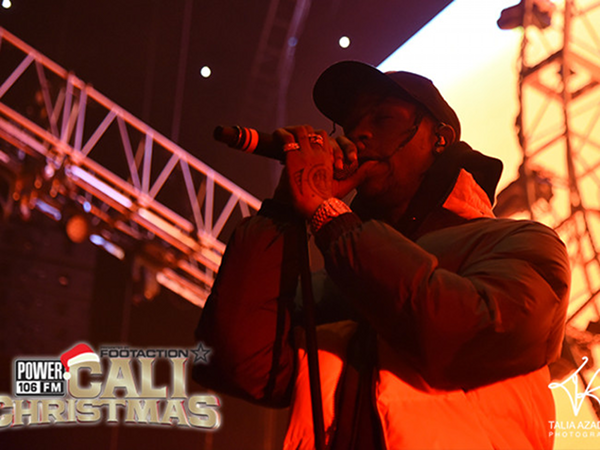 Rihanna's rumored boo Travis Scott had the auto tune on lock for a performance of his track "Antidote." Check it:
In the press room....
Breezy and Dej chopped it up with the media before they hit the stage.
Photos: Swizz's IG/Jermaine's IG/@blackberrty/Talia Azadian/Power 106/@catchster