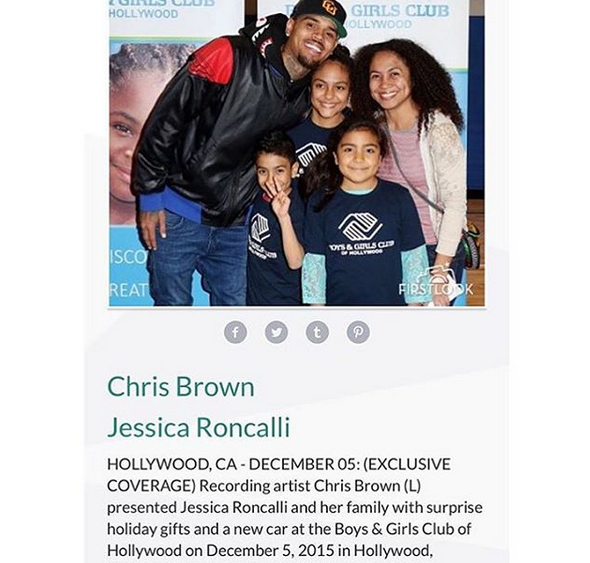 Chris Brown had to set a "fan" straight after she went in on him about blessing a single mother and her three kids this holiday season. In other clap back news, Ayesha Curry had to school some haters after they came for her over the way she dresses. Get it all inside….
This holiday season, Chris Brown has been blessing families in need left and right. Over the Thanksgiving holiday, he gave away thousands of turkeys to families who needed them. And now, he's blessing a single mother and her three kids.
Yesterday, Breezy, who's gearing up to release his new album Royalty (Dec. 18th), hit the Boys & Girls Club in Hollywood for a special surprise. The "Loyal" singer gifted a single mother a brand new car and he also purchased Christmas gifts for her three young kiddies.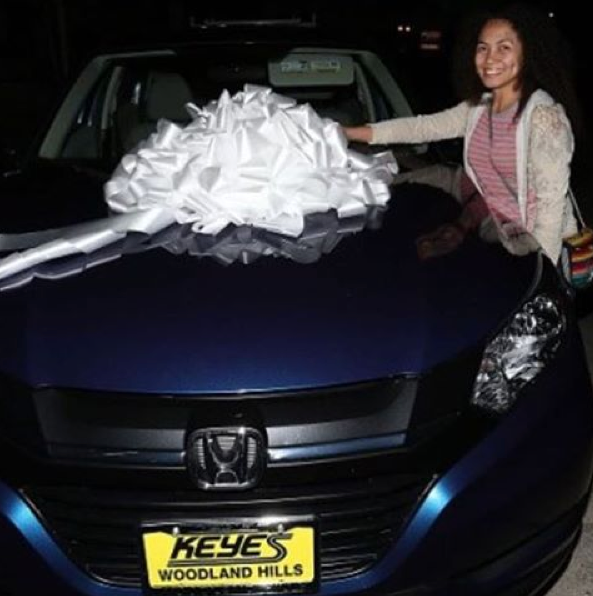 The proud dad took to his Instagram page to share with his fans who he helped this family in need. He wrote,
"I've been very fortunate and blessed with so much in my life and I always thought that it was supposed to be that way. I was selfish, arrogant, and cold hearted. I'm able to bless and inspire so many others and I realize that now. This woman has delt with domestic abuse through her life and her 3 wonderful children had to experience that. I see myself when I looked into their eyes. The amount of strength this woman has is remarkable. I hope I could make their Christmas a great one. I hope the kids love all the toys and things I got for them. And for moms. I hope I could put a smile on this family's face."
As with anything posted online these days, someone had to come for the R&B crooner for his good deed.
A follower decided to leave her two cents of Breezy's good gesture. In so many words, the woman said this is the type of stuff the R&B singer should be doing anyway and that he doesn't deserve a pat on the back. She then shaded him by saying when he starts doing stuff like Akon (who's trying to get electricity to 600 million people in Africa) then brag about it.
Well, Breezy (or someone in his camp) must have been snooping around in the comment section on The Shade Room's IG page and caught wind of the comment. Breezy personally reposed to the chick, but in a nice-nasty way. He clapped back saying:
"It's people like you that obviously are envious and miserable. I don't need a pat on the back. Just like I don't need your approval to buy a single mother and her three children gifts. What has your favorite celebrity done to help the problem you create? Find God, then happiness will follow. Go vote. Do something with you life and get a taste of reality you follower. Help your community. If Kanye, Pharrell, Beyonce or Jay z did this you'd be kissing ass."
Bloop!
We commend Chris for his philanthropic efforts and hopes he continues with this grown man wave he's been on lately.
Another celeb clapping back online...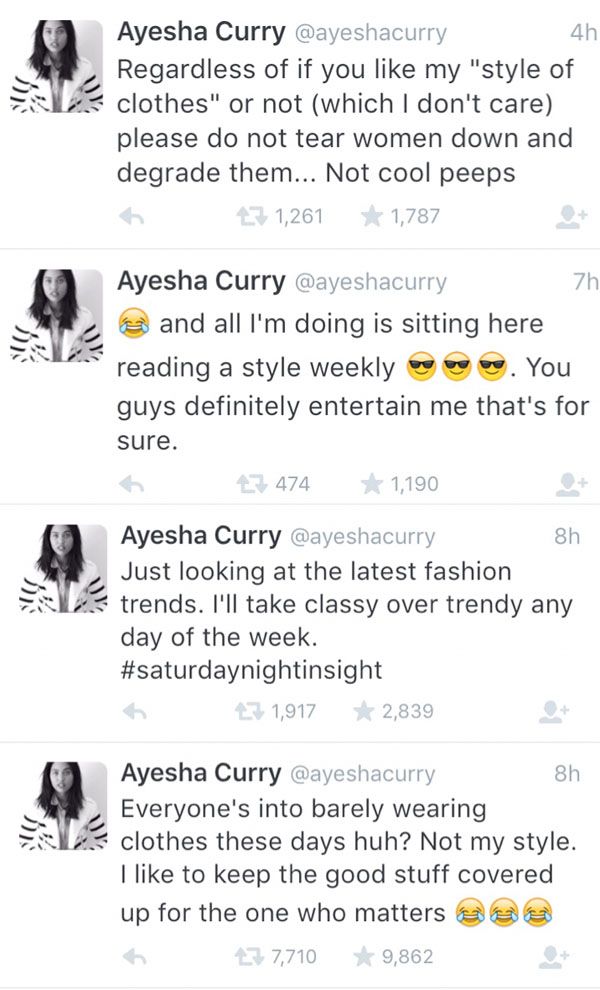 Do NOT come for Ayesha Curry unless she sends for you.
The NBA wife of Steph Curry hopped on Twitter yesterday to chop it up with her followers about today's current trends. The damn near naked trends that is. Ayesha said she prefers to stay covered up and leave the "good stuff" for the one who matters.
Well, some of her Twitter followers took what she said as shade and started going in on her about the way she dresses. Sighs…
No worries though. Ayesha schooled the haters on staying classy and how she will always choose class over being trendy any day. YAS! One reason we love her. Peep her tweets above (read from the bottom up).
Meanwhile...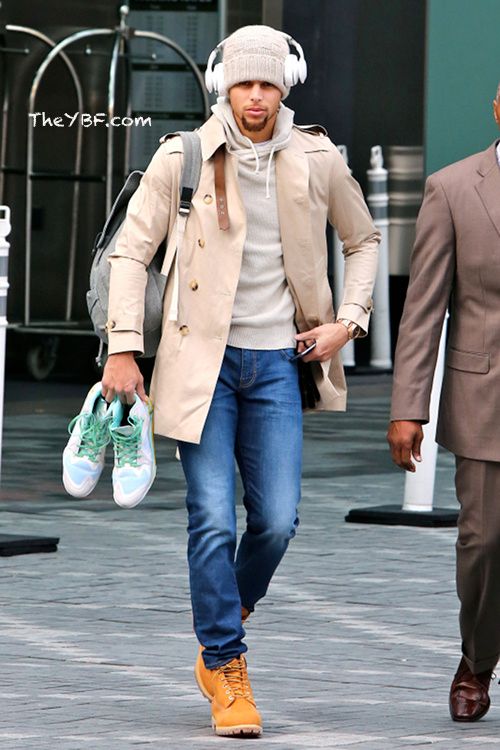 Ayesha's hubby Steph Curry was spotted leaving his hotel in Toronto before he hit the court with the Golden State Warriors to battle it out against the Toronto Raptors.
After winning the NBA title last season, Steph and the Warriors are continuing their basketball greatness. They are STILL undefeated with a 21-0 record. The Warriors beat the Raptors last night 112-109. Nice!
The Warriors will hit the court against the Brooklyn Nets tonight in NYC at 6:00pm ET.
Photos: CB's IG/Splash