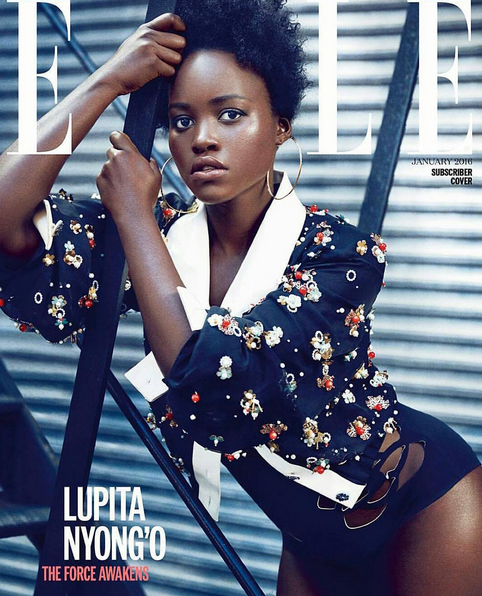 Lupita Nyong'o is slaying another cover for ELLE UK and it's oozing fierceness. Plus, T.I. is gearing up to star in a "Roots" remake. More inside…
Now THIS is how you slay a magazine cover.
One of our fave YBF chicks is serving up a healthy dose of black girl magic on her second ELLE UK cover. We showed you the regular cover. Now, we have a look at the cover subscriber's received when they got their hands on the physical copy of the magazine's January 2016 issue. And she looks stunning, per usual.
Inside, the Star Wars starlet opens up about on-screen diversity and allows herself to be vulnerable revealing her own insecurities. Get the highlights HERE.
Speaking of Star Wars…
The 32-year-old Oscar winner has been super busy on the promo trail for Star Wars: Episode VII – The Force Awakens (December 18th). There were some rumors circulating (that we didn't believe) that director J.J. Abrams had massively cut Lupita's role, Maz Kanata, in the upcoming sci-fi thriller due to poor performance. Yeah, we didn't buy it either.
Like we thought, the rumors are NOT true and J.J. slammed them himself. He told PageSix, "In truth, her performance wasn't satisfactory. It was spectacular. She has brought the character of Maz Kanata to life in the most wonderful, wise, touching, deep and funny way. Lupita never ceased to amaze me. Yes, we tried many approaches, and we finally landed on just what the film needed. She elevated all the scenes she is in, I'm forever grateful, and can't wait for people to see her stunning performance."
There you have it.
In another new film...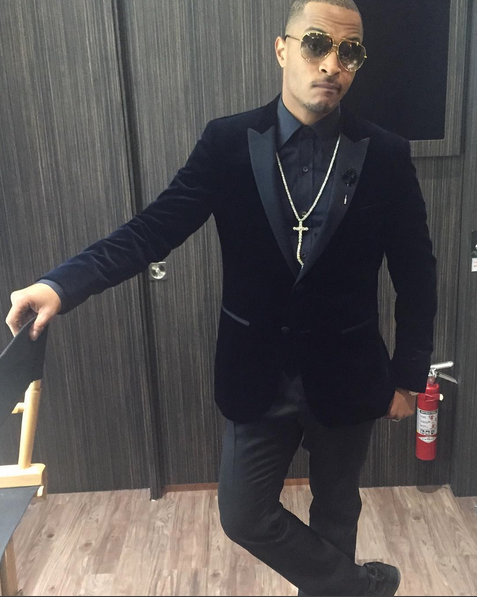 T.I. is ready to nab another role to add to his growing film resume. The Atlanta rapper, who's rumored to be expecting a new baby, will reportedly join the A&E Network for a remake of the 1977 TV miniseries "Roots." Oh?
According to Variety, Tip will be joining a star-studded cast that includes Forest Whitaker, Laurence Fishburne, Mekhi Phifer, Anna Paquin, Jonathan Rhys Meyers, and James Purefoy. The series will entail four two-hour installments where Tip is expected to appear in the final installment as a slave who fights for the Union Army against the Confederacy named Cyrus. Questlove from the band The Roots will be serving as the executive music producer for the upcoming series. Interesting.
So far, no word on the airdate, but once it becomes available we'll let you know. Will you be tuning in?
Photos: Lupita's IG/T.I.'s IG