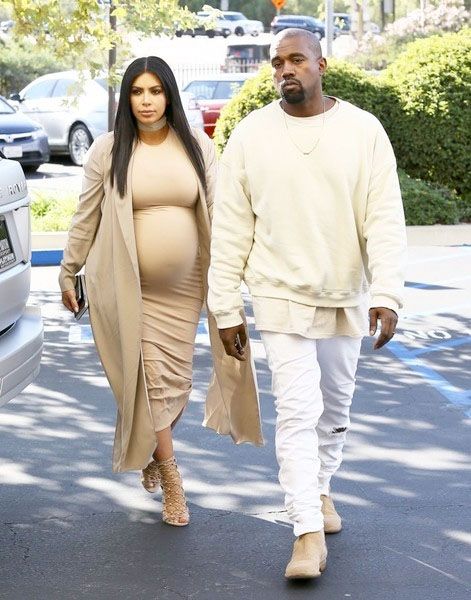 Congratulations are in order for Kanye West and his wife Kim Kardashian West as they JUST announced the arrival of their baby boy. Celebrate with the couple inside…
Kanye West is daddy again! And this time, he's the proud pops of a bouncing baby boy.
His wife Kim Kardashian made the announcement via her website that Baby West #2 was born early this morning, three weeks before his due date.
The announcement reads, "To Our Fans, Kanye & I Welcome Our Boy! Kim Kardashian West and Kanye West welcomed the arrival of their son this morning. Mother and son are doing well."
Well that's good news because Kim suffered from a few complications a little earlier in the pregnancy. Their baby was breeched and they thought she would have to deliver him via C-section. Over the Thanksgiving holiday, Kim had a procedure done to have the baby turned in the correct direction. While the procedure was successful, it's unclear if she gave birth naturally or via C-section. Either way, they're both doing fine now.
Right before Baby West #2 made his grand entrance his mom snapped this pic after going into labor and shared it to Instagram: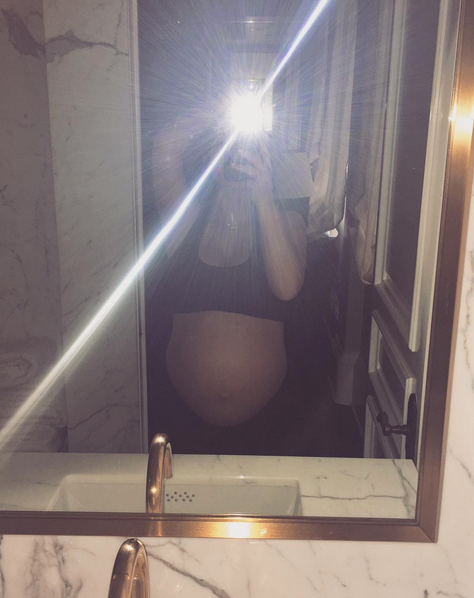 She captioned, "Ready whenever you are. LOL" We're sure North West is super excited about being a big sister.
No word on the baby's name just yet, but we'll keep you posted. Congrats to the couple!
Photos: FameFlynet/Kim K's IG