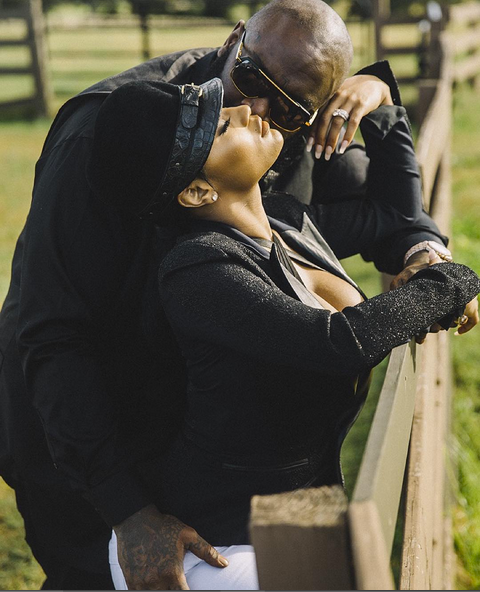 Now that she's got her ring back, Rick Ross put his fiance Lira Galore in his new spread for PAPER magazine.  Peep Lira's comeuppance in the couple's new equestrian-inspired shoot inside..
It seems PAPER has tapped everyone for their winter FANDEMONIUM issue.  Along with Amber Rose and a few others, Ric Ross is also featured in the issue.  He brought in his new fiance Lira for the jockey-inspired shoot which featured her Tatas and his really big rings: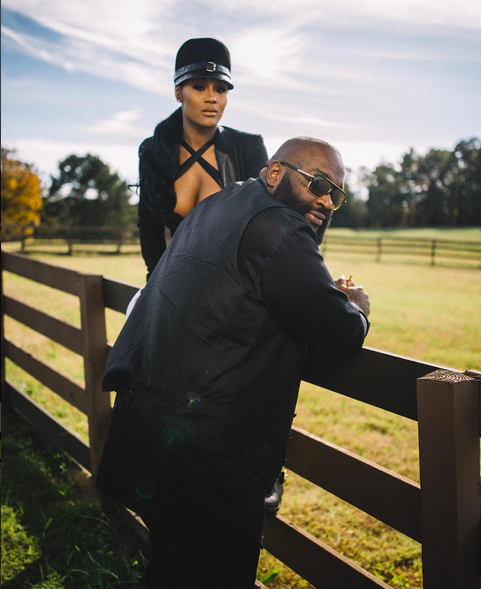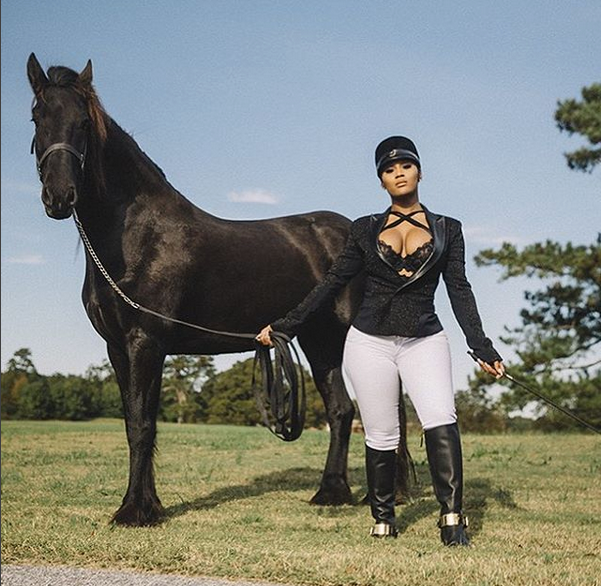 It's no secret Rick loves showing off his girl....from every angle.  His Snapchat account looks like an ad for those 1-800-Sex hotline commercials that came on in the middle of the night back in the day.  Lira is all over it, usually only in lingerie or less.
We're not sure the significance of the equestrian theme, but we're sure it has something to do with riding (if you catch our drift).
The twosome are seen dressed in all white and laughing it up at a fabulous home:
Well, Ricky's looking good these days.  It seems his workouts and private chef have definitely changed his life.  Nice!
Rick just released his eight studio album Black Market yesterday.  Have you copped it?
Photog: @diwangvaldez for Paper