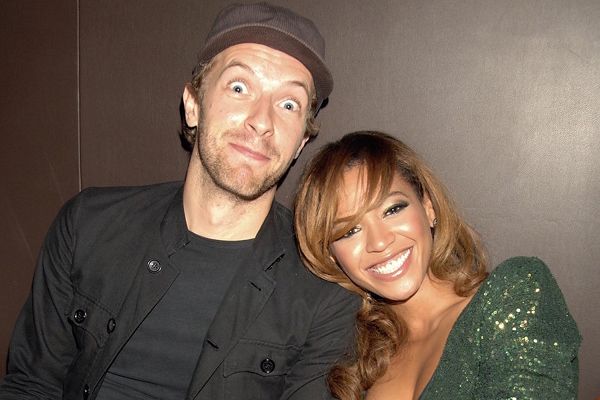 That much talked about collabo between Beyoncé and Coldplay is here in full.  Find out how it all came about and listen to the whole track inside...
Before Coldplay drops their new A head Full Of Dreams album on December 4th (which is also their homie Jay Z's birthday), the British group dropped their new song "Hymn for the Weekend" featuring lead singer Chris Martin's long time bestie Beyoncé.

As for how the two music powerhouses joined forces, Coldplay's bassist Guy Berryman explained that it was all because they needed some credibility on a party record.
"Chris was wanting to write a sort of party song," Berryman said. "The words were 'Drinks on me, drinks on me.' And we said to him, 'You can't say that. You can't get away with that.' Then the whole story of the song changed and then he asked Beyoncé to sing on it, and she very kindly said she would. And it was amazing. She came in. She did her thing. She's unbelievably professional. I think she was in and out in five minutes. And we are so blessed to [have her] sing on one of our songs."
Yep, Bey laced the track in about 5 minutes with her voice floating over the melody from the start of the song saying, ""Drink for me, drink for me".
Even if he didn't mean literally 5 minutes, it sounds like it was a quickie situation for Beyoncé that turned into a pretty hot track.  When you're great at what you do, it doesn't take much.
Check out the track below and decide if we love it:
Photo: Getty