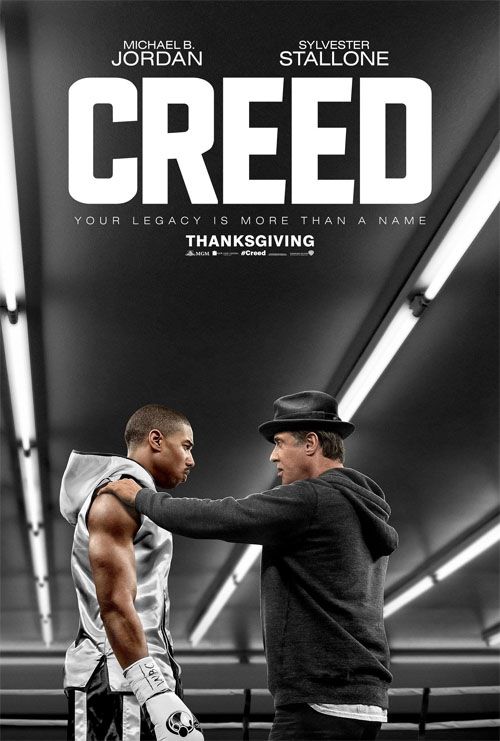 Creed made history its opening weekend. And to celebrate, Michael "Bae" Jordan hit up the Staples Center to peep the Lakers go head-to-head against the Indiana Pacers. Get the deets and pics inside….
This Thanksgiving weekend brought a brand new Rocky sequel featuring the sexy Michal B. Jordan. We don't care what y'all have to say about "BAE," we're loving every bit of his YBF self.
Anyhwho, CREED hit movie theaters across the nation this weekend and while it didn't land the No. 1 spot at the box office (it came in at No. 3), it DID make the history books. According to reports, the Rocky sequel raked in a whopping $42.6 million over the last five days ($30.1 million in the first three days) making it the highest grossing opening for a Rocky film. Woot! It cost a cool $35 million to produce, so we can count this film as a major success.
If you haven't checked it out yet, it's worth a viewing. Along with Michael B's sexy self there were SEVERAL pieces of YBF eye candy sprinkled throughout the movie for you liking. And Tessa Thompson did an exceptional job on her role as well.
Speaking of the Creed star…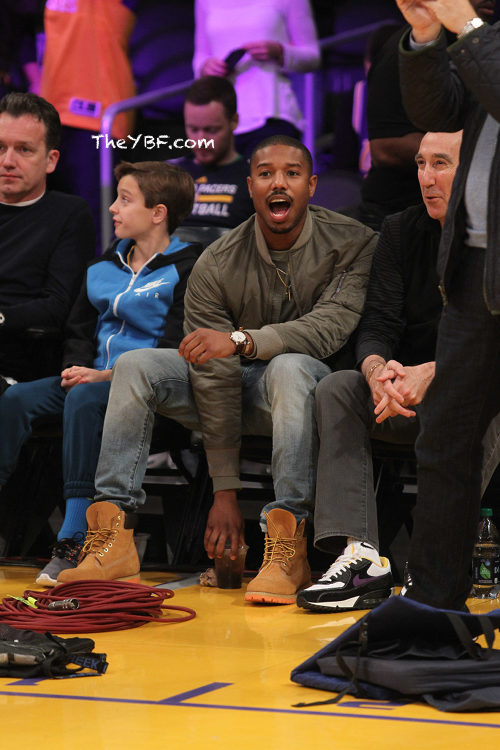 Last night, the 28-year-old Hollywoodactor hit up the Staples Center to check out the Los Angeles Lakers square off against the Indiana Pacers.
Before the game, the YBF actor chopped it up with Lakers superstar Kobe Bryant. Michael made sure to check out the iconic NBA baller during his last and final season, which Kobe JUST announced.
Luckily for Kobe and the Lakers, they defeated the Pacers 107-103. Fun times.
Photos: Splash