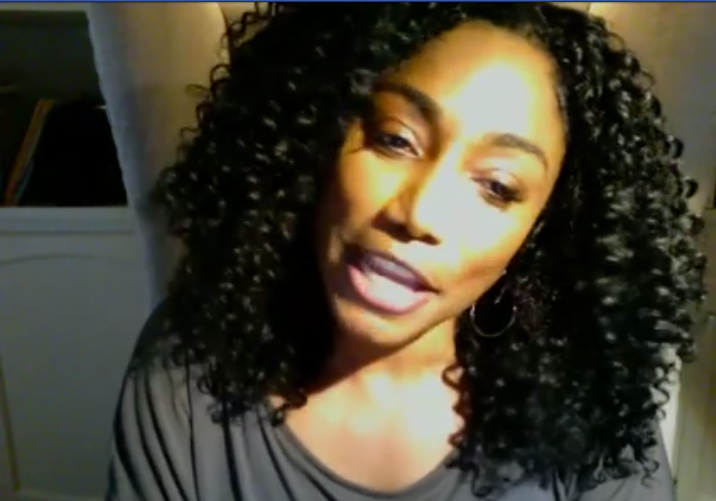 Last night during the Babyface tribute on the Soul Train Awards, Fantasia belted out the LaFace penned track "Superwoman."  Apparently, we weren't the only ones thinking to ourselves, "Was Karyn White busy?"
Find out what Karyn said today about the shade of it all....
We've been singing "Superwoman" damn near since grade school.  Singer Karyn White was IT back in the 80's.  So when Fantasia hollered through *clears throat* wonderfully belted out the track during Babyface's tribute while the man himself backed her on piano, we were a bit confused.  Yes, Fanny can SANG.  But damn, would it have killed BET/Centric/Soul Train to ask the person who originally sang it to perform?  Especially since they found time to get so many other throwback artists like After 7, Cameo, Tevin Campbell and others who were there.
Well, Karyn was equally confused.  The fab 50-year-old (yes, she's 50 and looks AMAZING!) took to her Facebook page to address what went down.
She says she was inundated with phone calls and messages asking if she was OK because she wasn't in Vegas to perform at the Awards.  Karyn revealed she was never called by BET, Centric or any Soul Train reps to come out and perform.  After she gave major kudos to Fantasia for the fabulous job that she did, she said she herself is still on the music scene and actually just released a new album while on a new tour.
Bottom line, she would have loved to perform her song "Superwoman," but "doesn't know" why she wasn't called.  Even though she "made it a hit."  Bloop.
Peep the video below:
#Karyn White addresses not performing "Superwoman" at the #2015 Soul Train Awards tribute to #Babyface on #BET

Posted by Karyn White on Monday, November 30, 2015
Photo: Karyn's FB