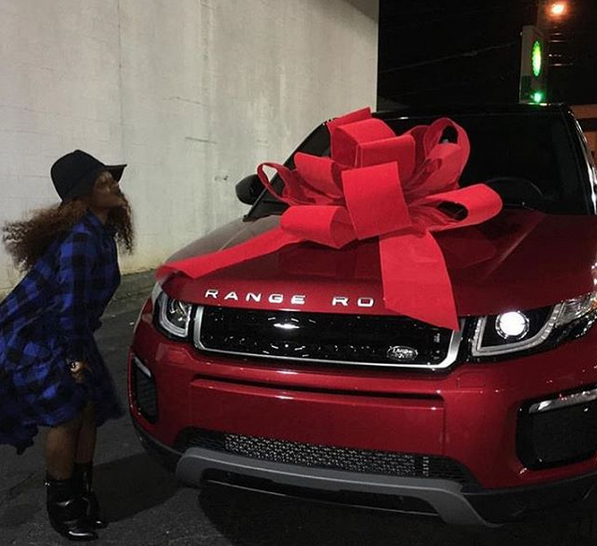 Reginae Carter is now 17....and she just copped a THIRD set of wheels to prove it.  Deets inside...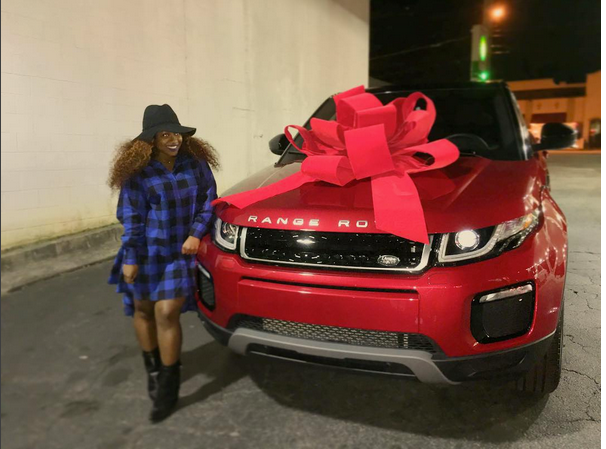 Reginae Carter just got hit with a really big gift.  One that costs as much as it weighs.
The high school cutie and her mom, Toya Wright, posted pics of her brand new candy apple red Range Rover.  Toya gushed about how much she deserved it thanks to her straight A's and more::
Bye bye BMW hello Range. #blessed #staightAstudent #youdeservethebest #continuetomakeusproud #HappyBirthdayNae #naetakes17 #weloveyo
Apparently, the teen daughter of rapper Lil Wayne and Toya needed more than just the BMW or the Ferrari she was gifted by her parents for her 16th birthday.  Sounds like her mom decided to cut back a LITTLE by trading in the BMW for the Range.  So she has 2 cars instead of 3.  Hmph.
Reginae also celebrated Nae Day with a party...and an outfit full of sparkles: 
Nae arrived with her friends in a two piece crop top and pants set
Then switched it up to a Duckie Confetti jersey and sneakers.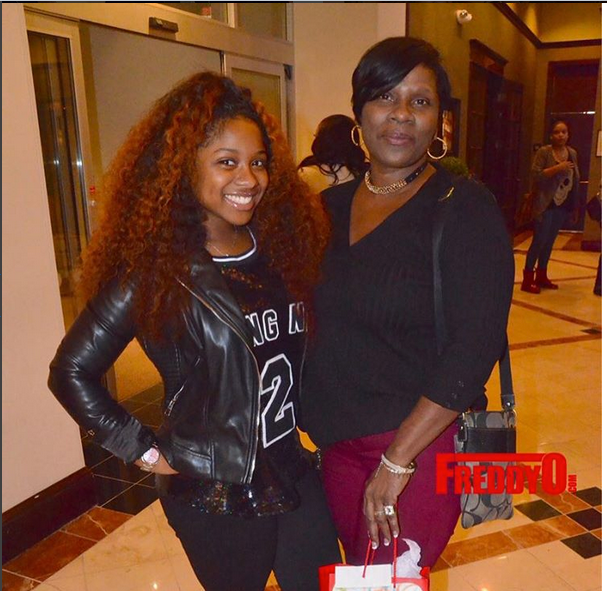 Her grandma was there to support.
And she copped a few new pair of PUMA sneakers too.  The 17-year-old said about her new ride:
Thanks mommy and daddy I love you guys more than life I swear #HappyBirthdaytoMe
Well, at least she sounds grateful.
Happy birthday Reginae!
Photos: FreddyO.com/Reginae & Toya's IG