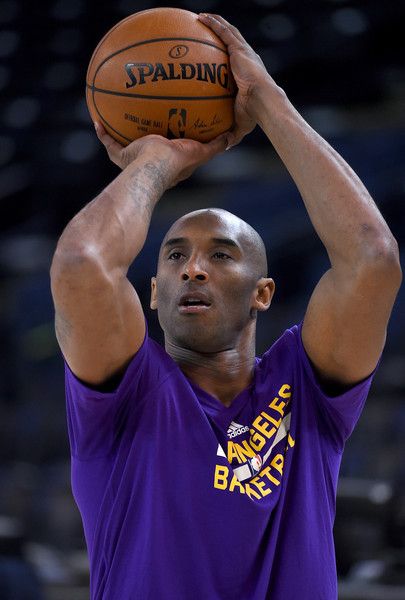 This will be Kobe Bryant's final season.  The NBA star's big announcement is crashing the internet.  Get it inside....
During the 2012 Olympics, Lakers star Kobe Bryant made it known that would likely be his last and final Olympics.  The announcement led folks to believe  It looks like he's sticking to that thought.  Tonight, the 37-year-old legend-in-the-making announced that this 2015-2016 NBA season will be his last.
In a poem called 'Dear Basketball,' written on The Players Tribune, Kobe professed his love for the game of basketball saying:
I played through the sweat and hurt
Not because challenge called me
But because YOU called me.
I did everything for YOU
Because that's what you do
When someone makes you feel as
Alive as you've made me feel.
Then, he broke the news with his next words:
You gave a six-year-old boy his Laker dream
And I'll always love you for it.
But I can't love you obsessively for much longer.
This season is all I have left to give.
My heart can take the pounding
My mind can handle the grind
But my body knows it's time to say goodbye.
He continued:
And that's OK.
I'm ready to let you go.
I want you to know now
So we both can savor every moment we have left together.
The good and the bad.
We have given each other
All that we have. 
Needless to say, the announcement crashed their site earlier.
Kobe has had a hell of a career, 5 championship rings, 2 Gold medals, 3 total MVPs, 17 All-Star games and 20 years in the game to show for it.  Hats off to one of the best players to ever play the game.  We're sure his last season will be the most emotional and memorable one yet. #MambaOut
Check out Kobe's full 'Dear Basketball' letter HERE.
BONUS: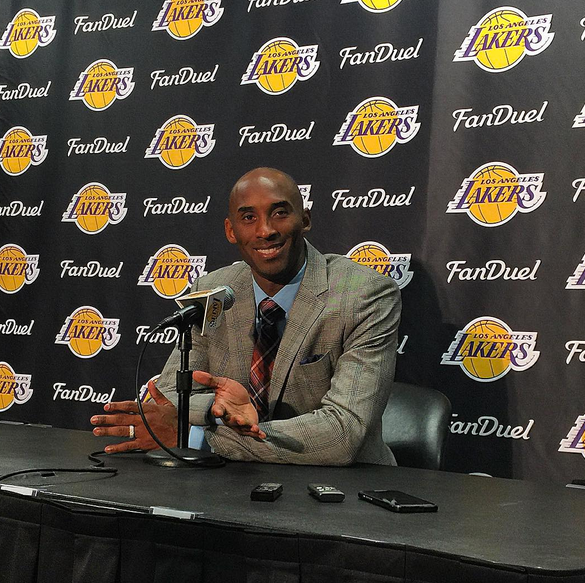 He looked happier than we've seen him in a long time at Sunday night's press conference after the Lakers' home game against the Pacers.
Photos: Getty/@arashmarkazi's IG