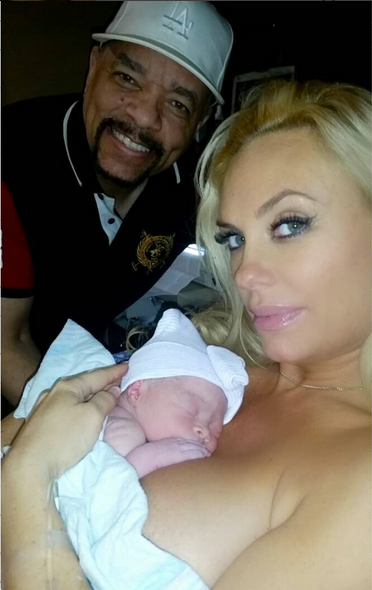 Baby T is here!  Deets on Ice-T & CoCo's special delivery, plus Chris Brown and Royalty's newest shoot inside...
She's a little early, but she's here!  Rapper turned "SVU" star Ice-T just welcomed his youngest kiddie into the world thanks to wife CoCo.  Meet Chanel Nicole (Nicole is also CoCo's government name):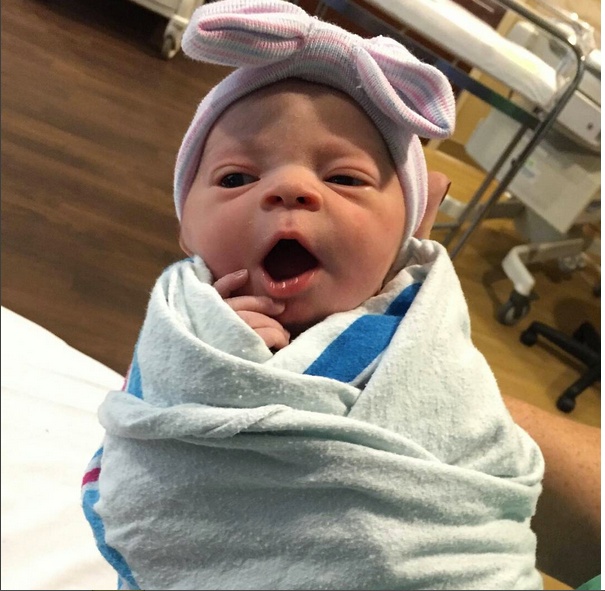 Papa Ice introduced his baby girl saying:
Ladies and Gentlemen! Please allow me to introduce to the World.... Baby Chanel 5.7 pounds. Love is Love
CoCo gushed about the special delivery saying:
Surprise!!! Look who came early!! Welcome the new arrival of Chanel Nicole.. A beautiful healthy 5.7 pound and 18 inch baby girl .Ice and I are so proud! I cried while she was coming out I was so excited to meet her!
Awww.  She continued:
Thanks so much for all the warm wishes today.I'm doing great! I had the best delivery! I pushed Chanel out in 3 tries! This was taken not 5 minutes after delivery,called skin to skin contact..better for a more bonding experience

PS.I just started a Instagram for Chanel @babychanelnicole
Yep, the little one is already on the 'Gram.
Congrats to the T's!
In other sweet baby news: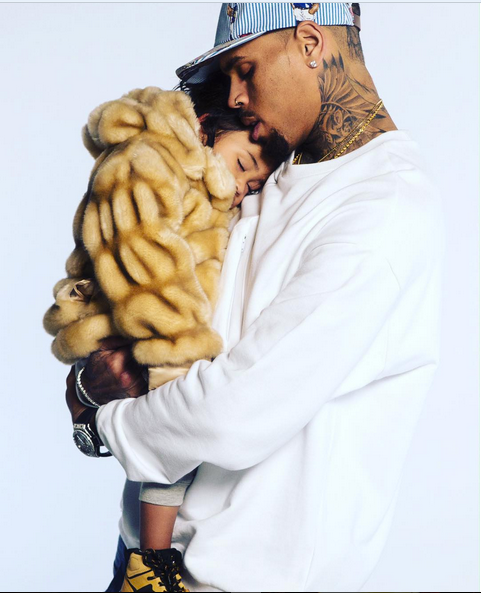 Chris Brown is sharing another photoshoot flick with his baby girl Royalty.  Shot yesterday with photographer Ben Real, Breezy is pictured with the love of his life.  It's similar to his new album cover, named after Royalty herself.  This time, she's rocking a fur coat by Childs Play Clothing and matching nude boots.
Adorbs.
Photos: Instagram