It's been a super busy Holiday weekend for NFL star Cam Newton...and it's ALL good. Great actually. Check out SuperCam cheering on the NBA home team, partying with Future, hitting his Alma Mater today and having a ball while doing it all....
Cam Newton is BAE...not just because he goes out of his way giving every TD game ball to kids and fans, and not just because he feeds kids in need through his Foundation, and also not just because he's arguably the best QB in the league right now (and folks hate giving him his due). But because the undefeated (this season) star is playing just as hard as he's working. And he's so damn cute while doing it.
Fresh off winning the Turkey Day matchup against the Cowboys, Cam took his talents to the other home team's arena -- the Charlotte Hornets -- to cheer on the fellas against LeBron James and the Cavs.
That doesn't mean Bron isn't his homeboy.  They shared a cute moment at the game as well: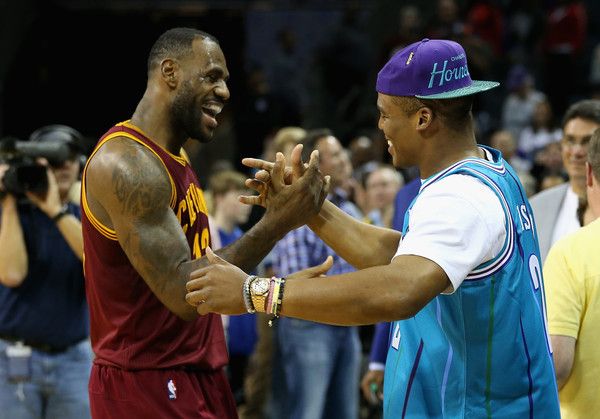 Then he was dabbin' it up courtside, all smiles:
LeBron showed some love and support to the QB as well posting this after the game:
After the game, he rolled to Future's concert and cut up with the entire Panthers team. Loves it:
Future was also at the game, by the way.
Just hours after hitting the club, the 26-year-old jetted to his alma mater of Auburn University to their big Iron Bowl game going down today.  Why?  The Heisman winner was named the honorary Captain.  Of course.
Check it: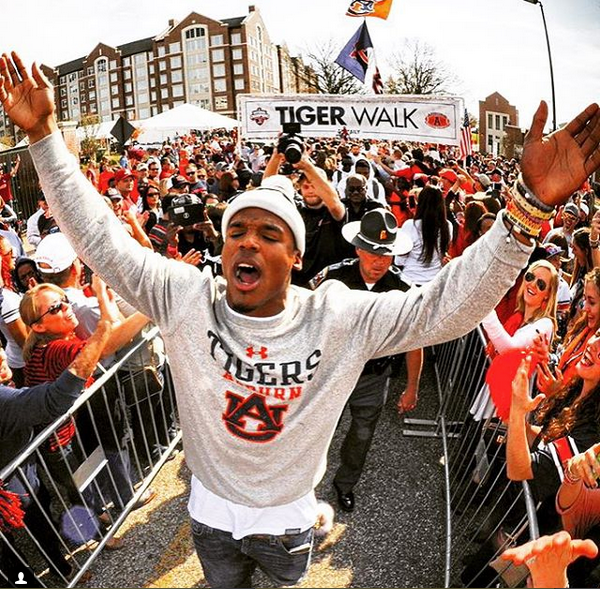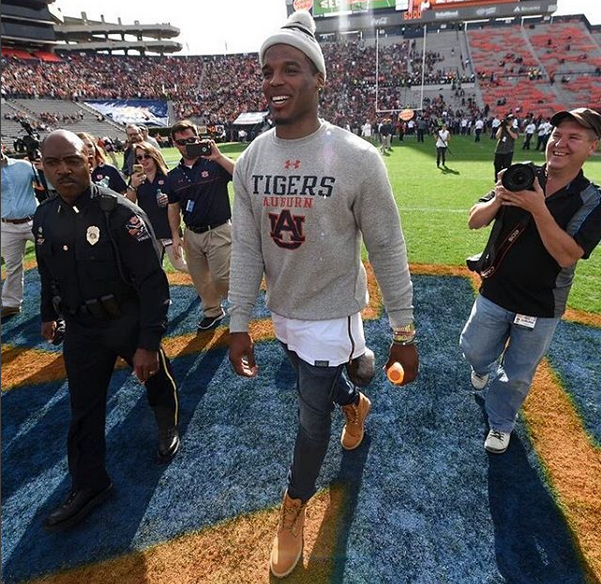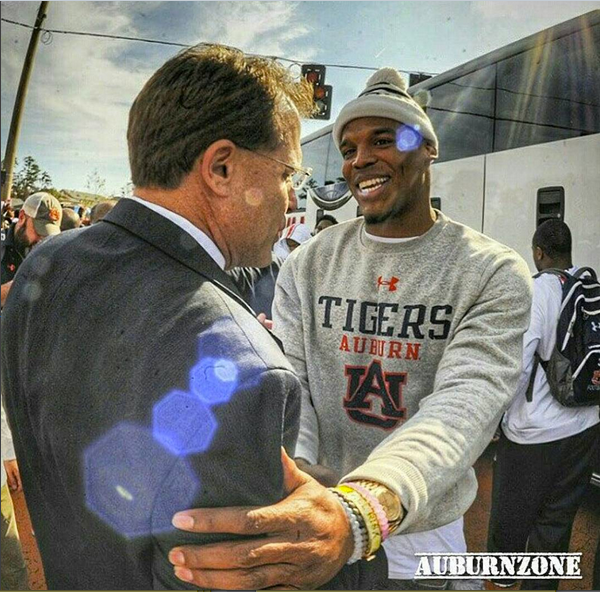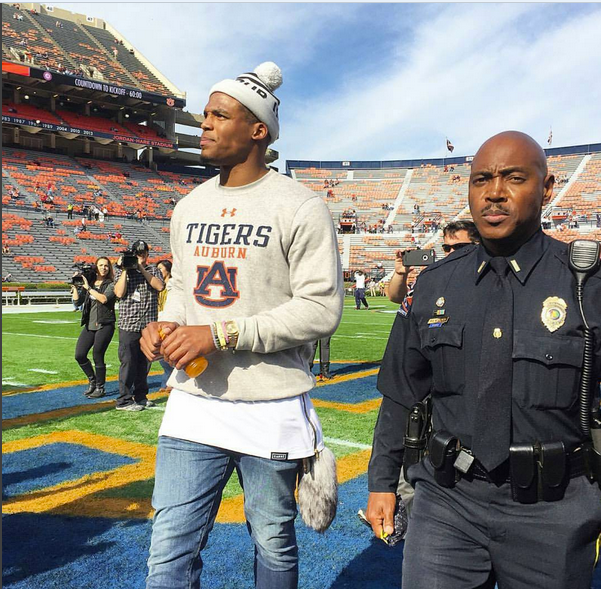 Gotta love him.
Photos: Getty/ESPN's Instagram/Auburn's IG