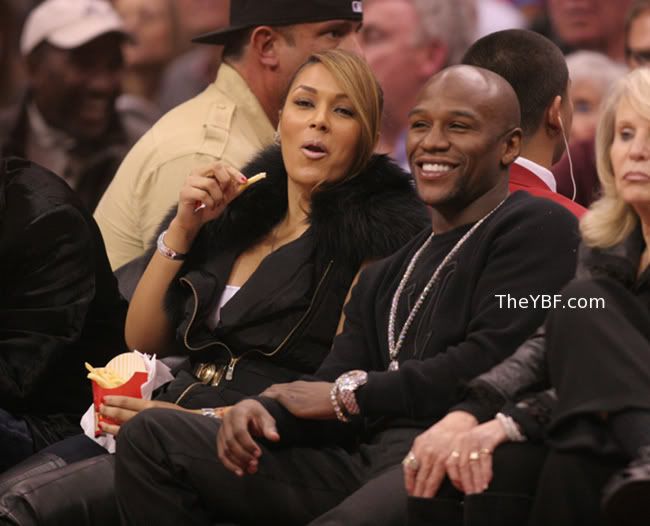 Boxer Floyd Mayweather, Jr. is making the most of his time as a free man.  He and his fiancee', Shantel, were spotted laughing it up courtside last night at the L.A. Clippers game.
Pics of the twosome inside...
He may have just gotten 3 months in jail for boxing his baby moms (a break from his original 6 MONTH sentence), but Floyd Money Mayweather, Jr. looks like he's doing just fine: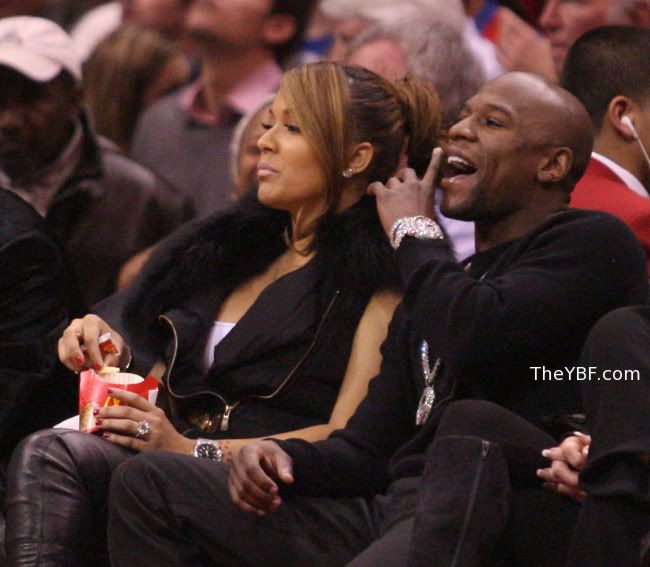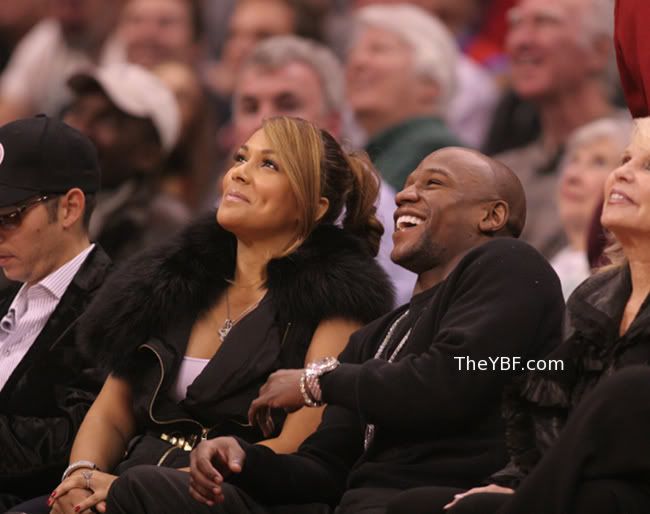 At the Staples Center last night, he and his boo laughed it up and chilled watching their team win.  And by their team, we mean the Bulls.  Shantel tweeted the twosome had money on Chicago.
Bulls won over the Clippers 114-101.  And Floyd is scheduled to start serving his sentence in January.
Pics via SPLASH