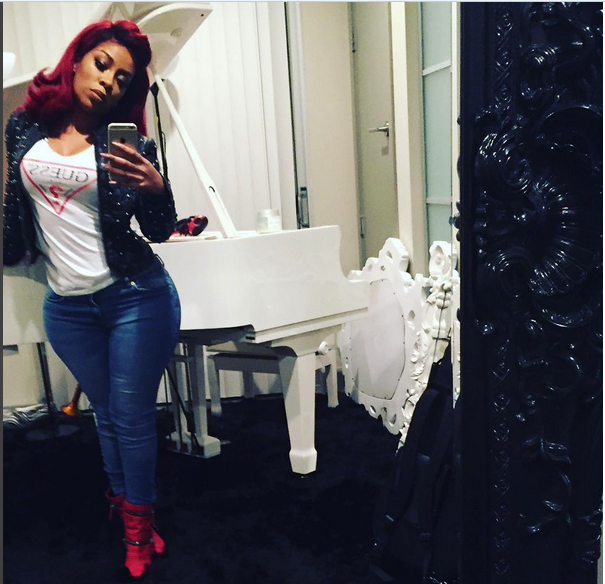 K. Michelle is giving followers a sneak peek into a track that will likely appear on her third album, I Aint White But I Hope You Lie It.
She just titled her upcoming third album I Aint White But I Hope You Like It. She went off about doing so saying to a fan:
I'm sick of executives telling me I can't sing certain songs because I'm black. I grew up on country, let me sing.
So since they won't let her sing what SHE wants to sing, check out the sneak peek into her upcoming album':
This should be interesting...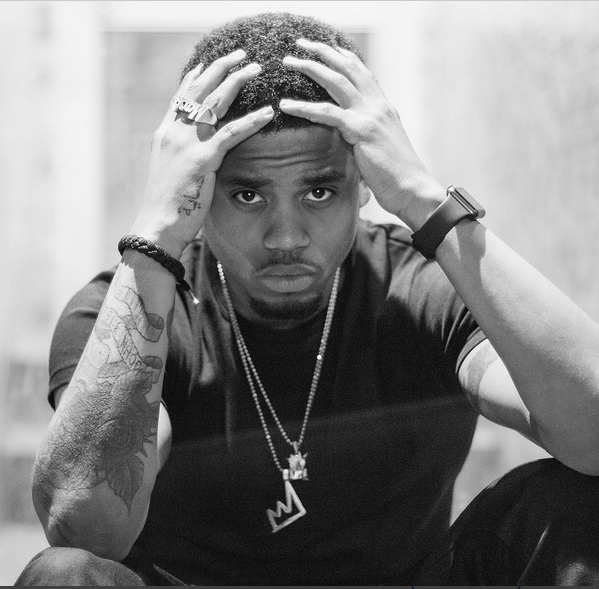 Mack Wilds has been blowing up more than ever.  The former "The Wire" star is in Adele's new "Hello" video circulating everywhere and he's got a new project hitting VH1 soon  called "The Breaks."
So it's only right he drop a track in the midst of everything.  Check out "Love In the 90z" below:
Vh1's THE BREAKS premiere's January 4, 2016 on VH1!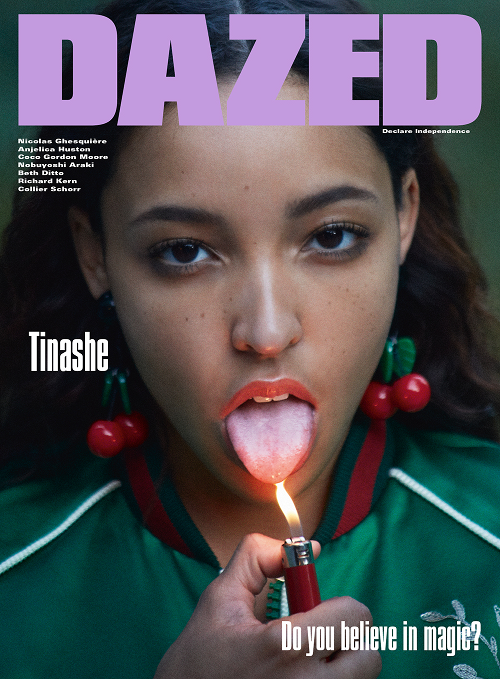 Tinashe is DAZED magazine's Winter cover girl.  The "Player" chick who knows how to sing over a catchy beat is getting her shine in a profile piece where she takes the writer shopping at the Galleria in L.A.
Here's a few things we learned (other than she groans throughout the interview because of how badly her feet her in her stilettos she's walking ariund in.)
On dropping out of school:
"I was a straight-A student," she says, but Tinashe wasn't just another overachiever trying to impress college committees. In fact, she was restless and saw little point in finishing a formal education at all, quitting at 15 to pursue her pop ambitions full-time, with a handful of acting credits already to her name (she appeared aged nine in The Polar Express alongside Tom Hanks).
On her family's reaction:
It was a symbolic moment for her family, who are academics at heart. Her mother, Aimie (of Danish, Norwegian and Irish descent), is a physical therapist while her father, Michael, is a professor of theatre at Cal State Pomona. "They're both educators but they didn't stress for me to finish college or anything," says Tinashe as we cruise into Glendale. She even credits her dad, a stage actor originally from Zimbabwe, for giving her the showbiz bug from an early age. "He's an actor and director – he instilled a love of performing on the stage in me, and never discouraged my dreams or goals."
On striving for more than marriage:
"I don't feel the need to be super-conservative in my choices or be a typical 'role model'. I think I can influence girls to be independent – how to make their own decisions, how to go after their goals and not just sit around waiting to get married"
On if she wants mainstream riches and success like her former tour partner Nicki Minaj said she wants by following Jay Z's blueprint:
"Yes, but not in a super-literal way," she says. "I don't really care about making a lot of money, but I care about being the most successful. I don't necessarily consider dollar signs the most successful. You shouldn't get into the music business because you're trying to get rich – there are so many career goals that are way easier, way less work, way less stress, and you'll make way more money."
Check out video from the set of her shoot below and get her full interview here:
And finally:
Y'all, Remy Ma is about that life and she wants the world to be aware. The rapstress hits "LAHHNY" next season with her husband Papoose, so she's handing out warning already. Don't come for her unless she sends for you....with bullets. Check out the video snippet above.