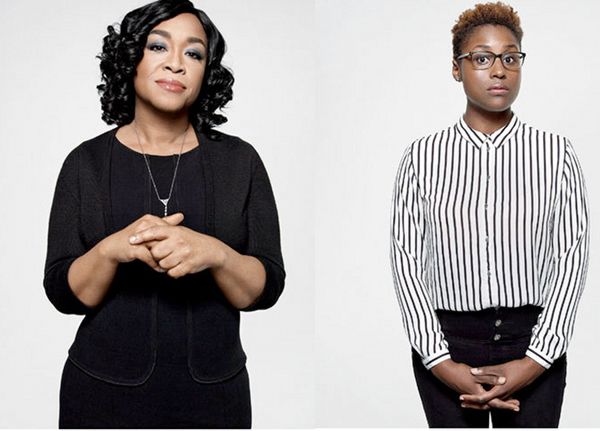 YBF chicks Shonda Rhimes, Gina Prince-Bythewood, Mara Brock Akil, Debbie Allen, and Issa Rae are fed up with missing out on opportunities simply because they're women. So now, they're speaking up and shedding light on the issue in a new interview with tons of other women in Hollywood. Find out what they had to say inside…
There comes a time when a woman's fed up, and that time is now!   Directresses, executives and more are now ready to shine a light on the issue that has plagued the industry since the beginning.
Did you know women make up only 1.9% of the director pool for the 100 top-grossing movies in 2013 and 2014? Mind boggling right? A slew of female executives and filmmakers seem to think so and now, they're ready to speak out about it.
The NY Times interviewed over 100 female actresses, filmmakers and executives in Hollywood where they expose the ugly truth of sexism that permeates the entertainment industry. Amongst the group of women, YBF chicks Shonda Rhimes, Dee Rees, Gina Prince-Bythewood, Mara Brock Akil, Debbie Allen, and Issa Rae.
It's time for women to take control of studios and blockbuster films catered to women, but first, we must be made aware of systems holding women back. Sexism is one, and these ladies are no longer letting Hollywood brush it under a rug.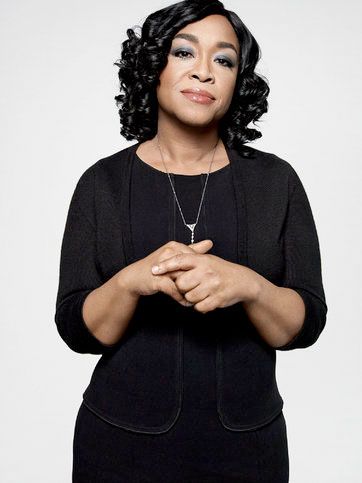 Even with all the success #TGIT creator Shonda Rhimes has garnered, its still not enough to compete against her male white counterparts. She tells the publication:
''The world of movies is fascinating to me because everyone has amnesia all the time,'' Rhimes told me. ''Every time a female-driven project is made and succeeds, somehow it's a fluke. Instead of just saying 'The Hunger Games' is popular among young women, they say it only made money because Jennifer Lawrence was luminous and amazing. I mean, you go get yours, girl. But seriously, that's ridiculous. There's a very hungry audience of young women dying to see some movies. They came out for 'Titanic' and 'Twilight,' 14-year-old girls going back to see those movies every day. I find it fascinating that this audience is not being respected. In the absence of water, people drink sand. And that is sad. There's such an interest in things being equal and such a weary acceptance that it's not.''
Writer, director and producer Dee Rees (Bessie), who's currently working to develop a limited series on the Great Migration with FX and Shondaland, talks about the different struggle of a female filmmaker compared to that of a male filmmaker. She said,
''I look at Woody Allen's prolific career of 30 or 40 films, and I'm watching the clock,'' she says. ''I'd love to work at a clip of a film a year. We don't get the benefit of the doubt, particularly black women. We're presumed incompetent, whereas a white male is assumed competent until proven otherwise. They just think the guy in the ball hat and the T-shirt over the thermal has got it, whether he's got it or not. For buzzy first films by a white male, the trajectory is a 90-degree angle. For us, it's a 30-degree angle.''
She adds,
"A big part of getting a 'shot' is about studio execs seeing themselves in you. As a woman and a black filmmaker, I'm often not that person."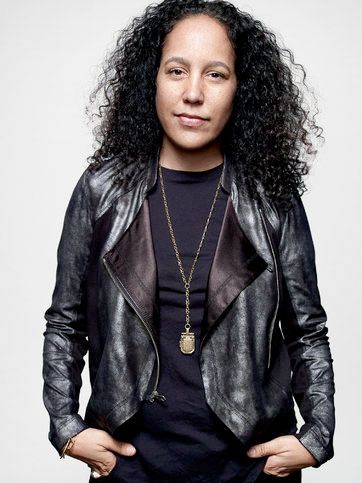 Writer, director, producer Gina Prince-Bythewood (Love & Basketball, The Secret Life of Bees, Beyond The Lights) talks about the guilt she felt leaving her young son behind in L.A. while she filmed a movie across the country. She said,
''I had a lot of guilt; it wrecked me,'' said the 46-year-old, who also has a 14-year-old son. ''But I'm a director, and I need to feed that part of me.''
Women are often criticized for putting their work before their children when that hardly ever happens to men. When it comes to creating more diverse films from different points of views Gina said, ''Just get us in the room."
She also dropped a startling statistic: "Last year there was only 7% of us making movies that fell into the top 250. That means 93% of movies, even with a female protagonist, were from a male point of view…"
WOW.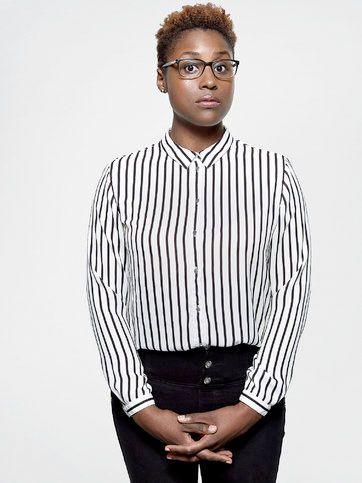 Creator of YouTube series Awkward Black Girl Issa Rae had this to say: "I'm surrounded by so many smart, talented, capable women in all fields of this industry. They're eager, they're ready and they're everywhere."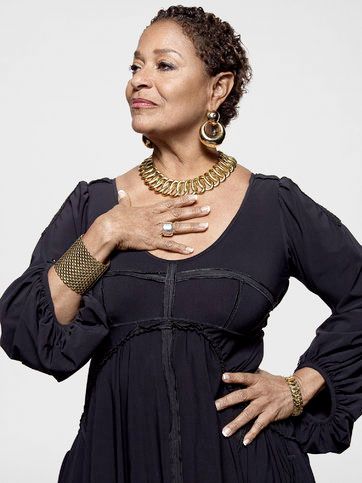 Iconic actress, director, dancer, choreographer, writer and producer Debbie Allen was part of the convo.
As was writer/producer Mara Brock Akil (Being Mary Jane, Girlfriends, The Game).
You can read the full interview here. 
Photos: Art Streiber/NY Times