Tyler Perry is showing off his new trimmed physique, Jill Scott stops by the "Steve Harvey Show" to chop it up and perform and Diddy's daughters D'Lila, Jesse and Chance are working on a new Sean John girls clothing line. Get it all inside….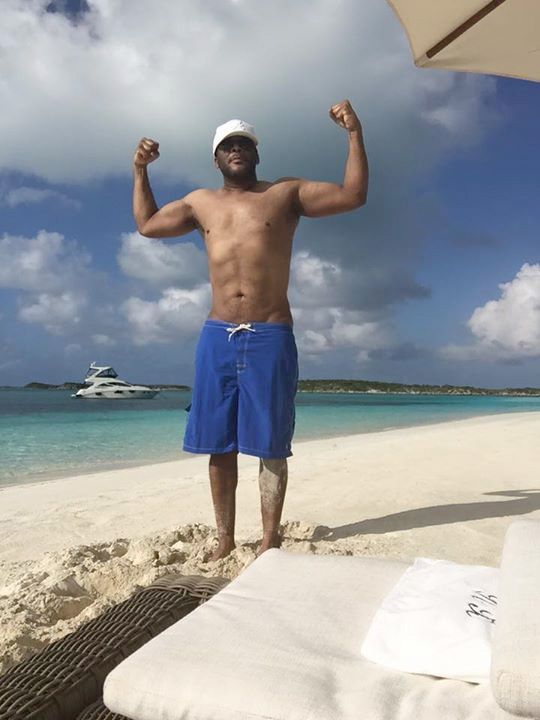 Well HELLO new washboard abs coming in and that V-cut!
Tyler Perry has been eating right and burning off calories in the gym.  Now, he wants you to see his results.
Over the weekend, the actor/filmmaker hopped on Facebook to share a new photo of himself shirtless and he clearly has been working on perfecting his bod. Tyler has defined muscles now and we see that V-cut making a cameo as well. Get it Ty.
He captioned a photo of himself on the beach saying,
"I'm 18 lbs away from my goal. I hope I don't blow it this holiday season. Gonna try to stay on it. It's hard as heck to lose weight after 40, but it's so worth it. It keeps the doctor away. Don't let anything keep you from being healthy and strong. I wish my mother had fought back. She turned diabetic at 40 and died at 64. Don't let that be you!! Fight back!!"
We're not sure if a recent health scare brought on the health kick, but he's definitely looking good after his transformation. Makes us want to get in the gym.
On daytime television….
One of our faves Jill Scott will be making an appearance on the "Steve Harvey Show" tomorrow (11/24) and we've got the deets on her daytime segment.
The three-time Grammy Award winning singer will be joining Steve to help launch his "Thankful Hour" on his show just in time for the holidays. The WOMAN songstress will chit-chat with Steve about her beloved hometown of Philadelphia, the strong women in her family who inspire her, motherhood, her "Blues Babe" foundation and more.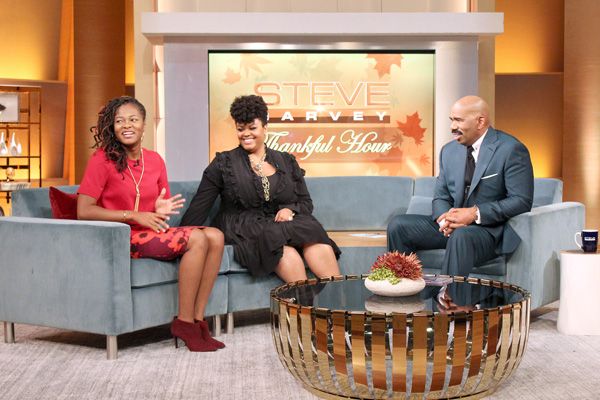 Later, Jilly from Philly will be surprised with a visit from a young lady named Arnetta Johnson (above) who wanted to personally thank Jill for helping her to attend Berklee College of Music. Awesome!
Then, the "Fools Gold" songbird will take the stage to perform her hit track "Back Together" from her WOMAN LP.
Peep a few clips from Jill's upcoming appearance below:
Here are 20 questions with Jilly backstage below:
Check your local listings for the air time of Jilly's episode.
In YBF Kids' news....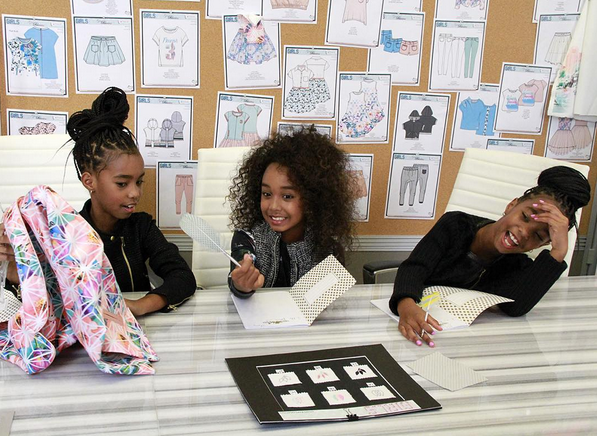 How adorbs! 
Looks like Diddy's daughters D'Lila, Jesse & Chance Combs are following in the footsteps of their pops putting in work to become mini moguls. In the photo above, the three mini divas are seen checking out clothing samples and sketches for a brand new Sean John girls clothing line. With a dad like Diddy, we're sure these girls know a thing or two about the finer things in life and already have their own sense of style.
No word on when their new collection will be released, but we'll keep you posted.
EXTRAS:
1. Trey Songz will be performing his hit track "About You" on a float at this year's 89th Macy's Thanksgiving Day Parade in New York City.
Photos: Tyler's IG/Deyanna McElroy/NBC/Diddy's IG