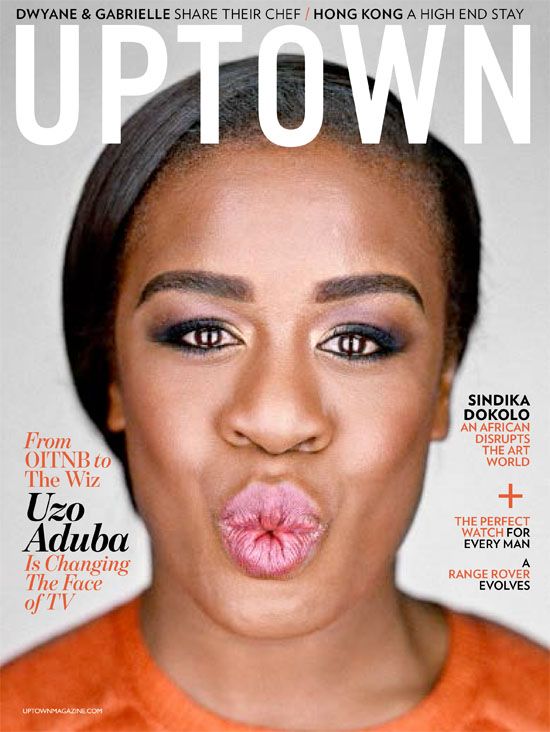 Uzo Aduba is fabulously gracing the cover of UPTOWN's newest issue. Come inside to get a peek at what life is like for the two-time EMMY winner and how she stays grounded.
We first met Uzo Aduba on the hit Netflix original series "Orange Is The New Black" back in 2013. She plays the intense, child like character "Suzanne "Crazy Eyes" Warren who has become one of the show's most beloved characters on the show.
Uzo is so good in portraying the unhinged inmate it has earned her two EMMY awards for Best Supporting Actress in a Drama Series for Best Supporting Actress in a Comedy. Woot! Since Netflix changed the show's classification in 2015, it awarded Uzo the opportunity to make history as the only person to win the same award in both categories. Work!
The Nigerian beauty now graces the newest cover of UPTOWN magazine where she talks about adjusting to life in the limelight and what drives her to keep going. The 34-year-old actress (who is a classically trained singer as well) also talks about her upcoming role as 'Glinda the Good Witch' in the live adaptation of The Wiz on NBC.  Oh, and we find out who her Hollywood friends are.
Below are the highlights:
On the source of her drive:
"It's not about being number one, but no Nigerian parent will ever complain about that! My mom always said 'I have never heard of nothing coming from hard work. I don't know when it will come, but it will come.'"
On seeking people who allow Uzo to be Uzo:
"When I first started, I met with different agents that tried to fix me in some way, which implied that something was wrong. I appreciate, respect and enjoy the person that I see in the mirror. I have always wanted to be surrounded by people who also appreciate those things. From my lawyer to my glam team, they enjoy me as Uzo and where I stand today. There has never been any pressure to be more or else than who I am."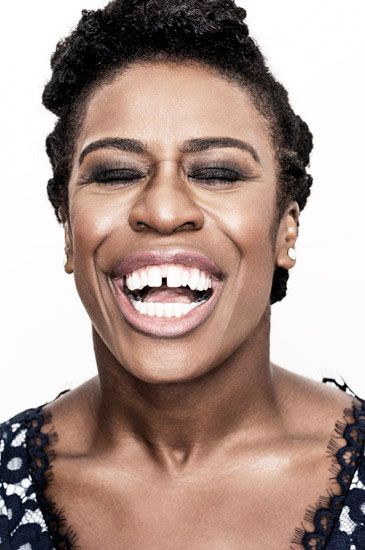 On having name recognition:
"Before, if someone called my name on the street, I knew that the person knew me. Now, if someone calls my name they may not know me, but they are very clear on what my name is and my resume! That's new."
On her Hollywood friends:
"I have loved Viola Davis for awhile. She is a phenomenal actor and one that does interesting work and has not been afraid to go over the line. Tracee Ellis Ross is dynamic, her character work is fantastic and she is smart, supportive and super chic. On top of it, she has an incredible generosity. Gabrielle [Union] is a sweetheart and loving and wildly gracious."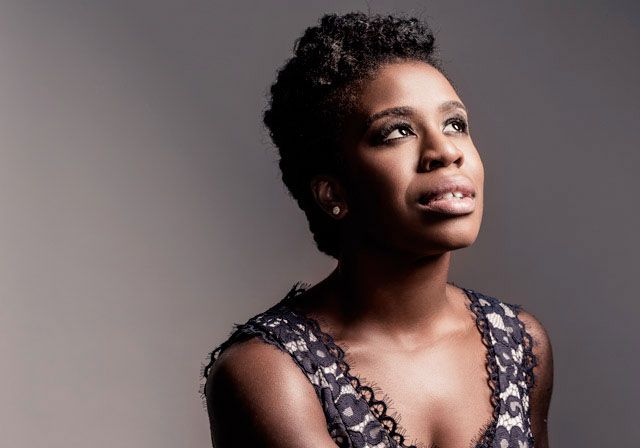 On starring in The Wiz:
"I think it's going to be wonderful. I am working with Queen Latifah! I have admired her versatility and command for years. She is think bigger, think higher, think braver ... I know that I am stepping into the shoes of both the great Dee Dee Bridgewater [from the original 1975 Broadway cast] and the legendary Lena Horne [the 1978 big screen adaptation]. I want to bring a reverence and respect to what they have been and have done. I just want to tell the best story that I can. That relieves the pressure."
Can't wait to see her in The Wiz. You can check out her full interview here.
The Wiz Live! premieres Thursday, December 3rd at 8/7c on NBC.
Photos: UPTOWN