Now that the 2015 American Music Awards are over, here's the 6 things you need to know to discuss it at the (virtual) watercooler (social media style or real life) on Monday....
1.  Nicki Minaj shaded J.Lo?
Nicki seems to have shaded the hell out of Jennifer Lopez...at least that's what is seems like.  During Jenny's opening act, she concocted a bomb dance routine using all of the hottest songs of the year.  We all know the original Fly Girl can still shut down most chicks in the game with her dancing even on her worst day.
So when J.Lo got  "Anaconda," she slayed it.  And she did so arguably better than Nicki Minaj herself did. So we're not sure if Nicki gave a semi-eye roll or if she was just being....Nicki.  Watch the video below.  Pay close attention around the 2:12 mark:
2.  Nicki's Never-Ending Booty
Speaking of Nicki Minaj, that walk up those stairs to grab her Awards had people chattering about whether she had yet another booty injection refill for the show: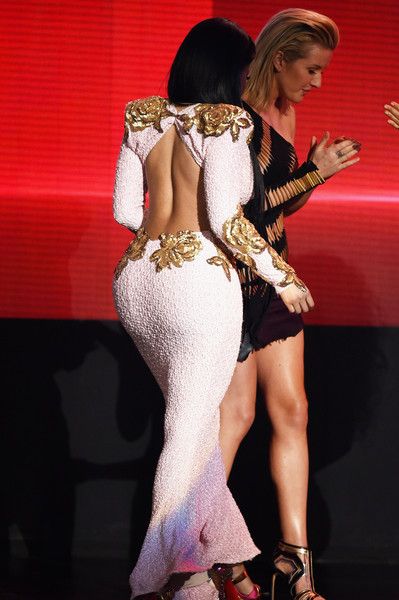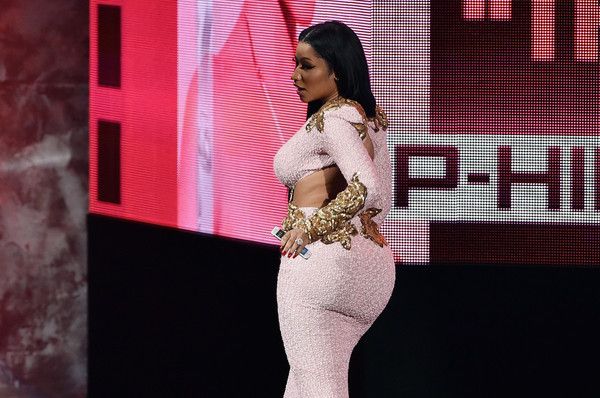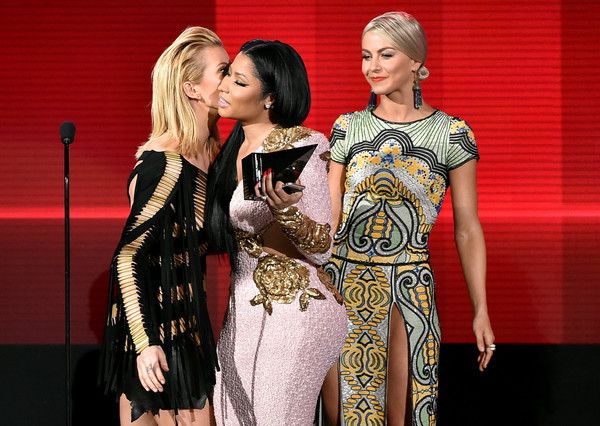 That Michael Costello dress of hers was everything though.
3.   The Weeknd x Prince
Prince won he Favorite R&B album award 30 years ago, so he returned to the AMAs stage Saturday night to present it to the 2015 winner: The Weeknd.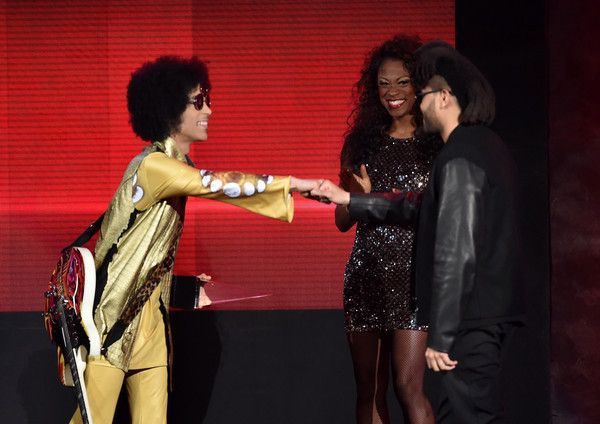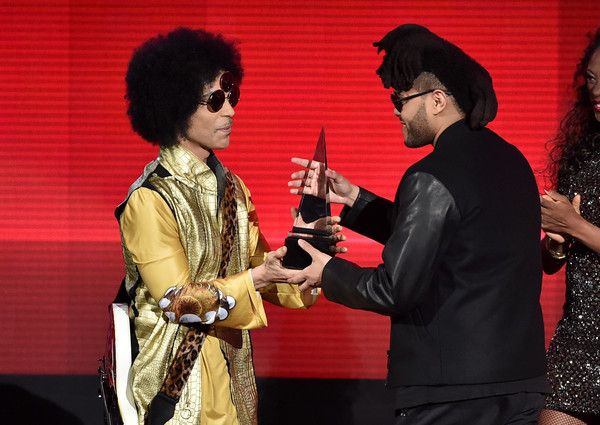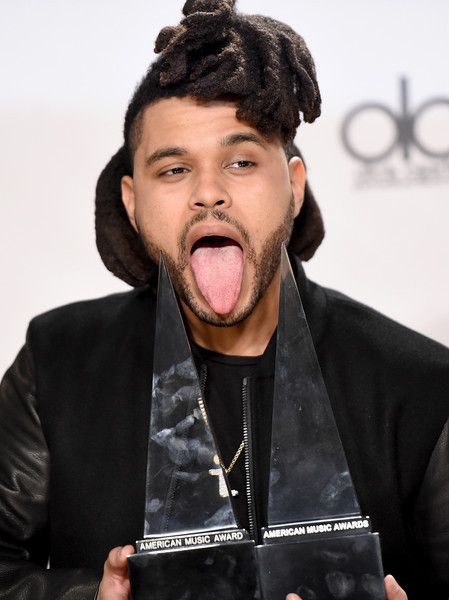 It was The Weeknd's first AMA so that must have been extra special.
4. The Weeknd can kill a live performance.  Check him out hitting the stage below:

5.  The semi reunions!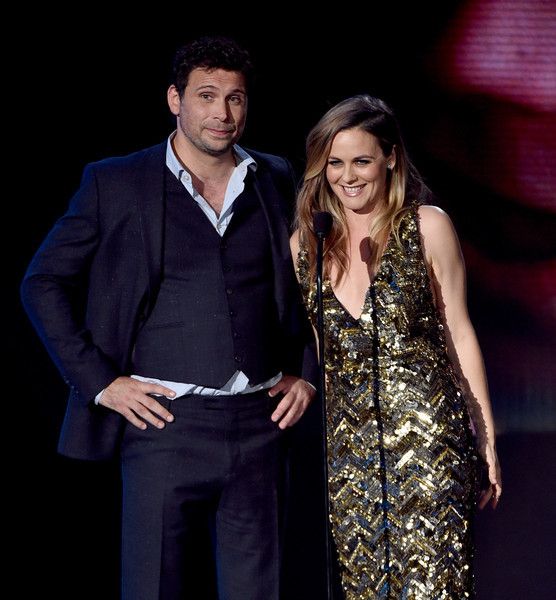 One of our fave movies "Clueless" got a shout out when Alicia Silverstone and Jeremy Sisto hit the stage to introduce Gwen Stefani who was on the CLueless soundtrack back in the day.  We were just waiting on a cameo from Dionne/Stacey Dash, but it didn't happen.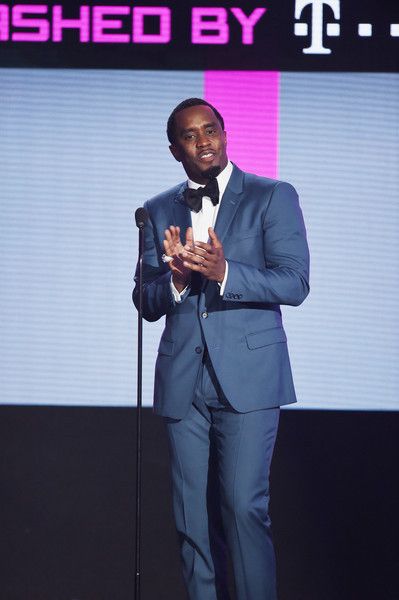 Diddy made an appearance to introduce the Collaboration Award.  When he shouted out his ex, host Jennifer Lopez, we were itching for a surprise 8 count from the twosome (or something).  But nope, it didn't happen.
6.  Tyrese in full on daddy-mode.
Tyrese brought his 8-year-old daughter Shayla along for all his media interviews, and she stole the show.  Check it:
Photos: Getty