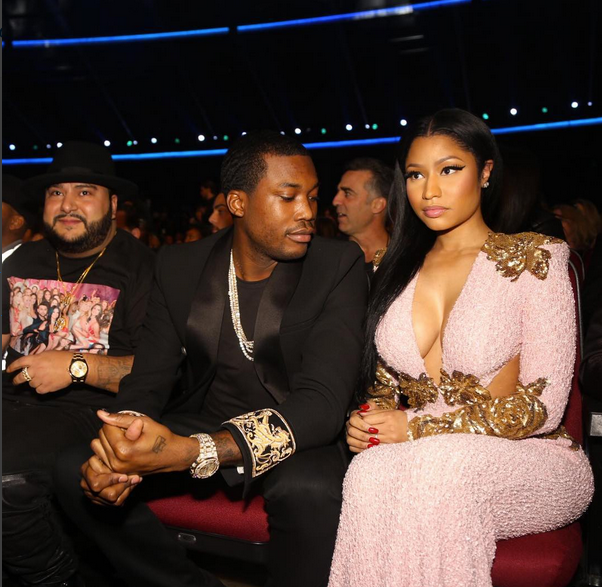 Meek Mill was "still staring at the ti**ies tho" in the audience at Sunday night's 2015 American Music Awards.  See what Nick Minaji & Meek Mill were up to, as well as Tyga and his possible ex....
Nicki Minaj may have skipped out on the red carpet, but she was front and center inside the 2015 American Music Awards at Microsoft Theater last night.  She was nominated for three awards and won two of them - FAVORITE ARTIST – RAP/HIP-HOP and FAVORITE ALBUM – RAP/HIP-HOP.
So the Anaconda rapper had her boo Meek -- whom she thanked in her acceptance speeches -- in the audience cheering her on: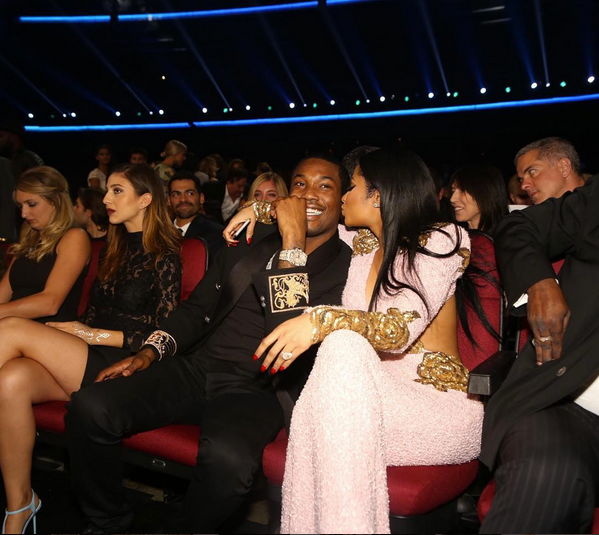 Looks like Nicki tossed him a few kisses as a Thank You for being by her side.  Or she just needed a good photo op.  Either or.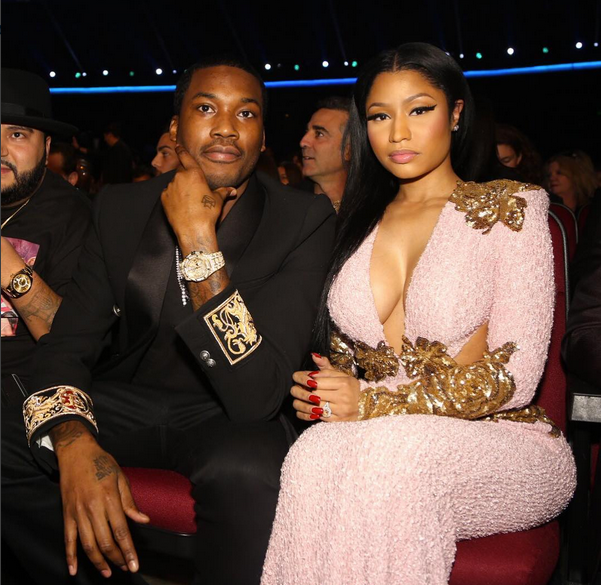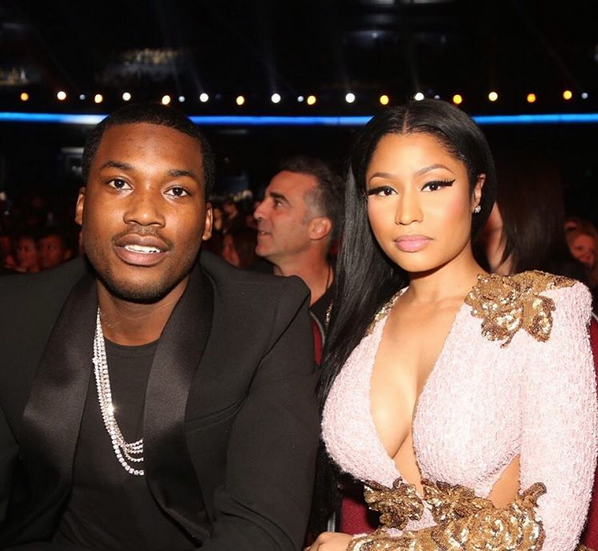 Nicki rocked a Michael Costello creation that had embellishments similar to her boo's jacket cuffs.  Well aren't they cute...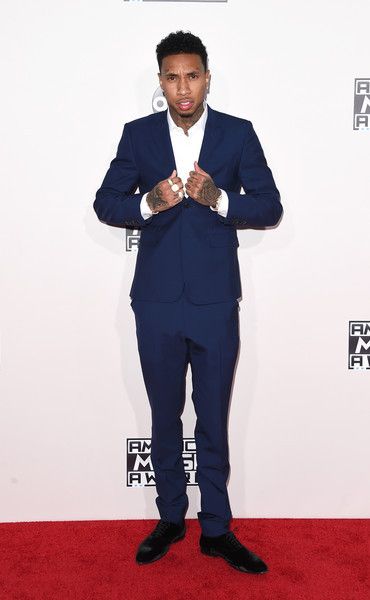 But all wasn't as gravy with rapper Tyga.  After news broke that Kylie Jenner dumped him on his birthday last week, it's been an up and down roller coaster of what's true-what's not.
While Kylie said this weekend "Everybody needs to chill" while posting a snap of her and Tyga laying on her couch together....it seems there still may be some separation at play.
The two, who are usually inseparable, rolled to the red carpet separately and were never seen together all night.  Kylie, instead, hit the red carpet in a revealing outfit alongside her sister.  It seems like she wants the world to know she's definitely single.
Word has it the AMA producers scrambled to separate Tyga and Kylie's seats right before the show as they were originally seated together. AMAs eventually found a way to separate them -- they put the rapper a few rows behind his reality star ex.
Womp!
Photos: Getty