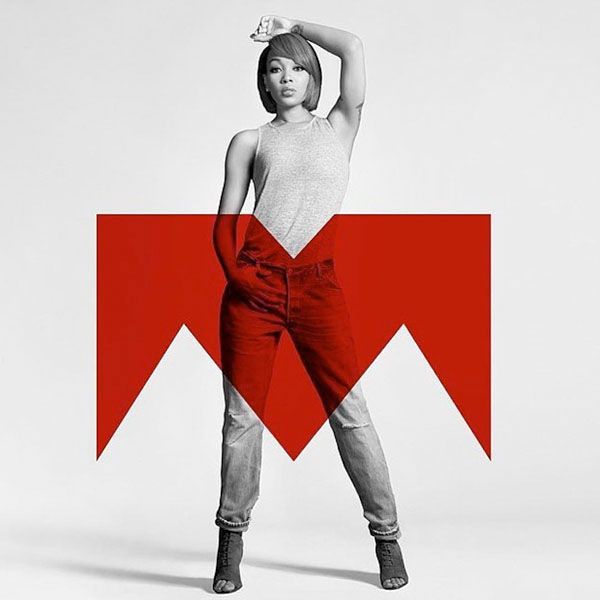 We've got new music and new visuals from Monica, Keke Wyatt, Tinashe and Meek Mill. Get it all inside…
Monica is gearing up to release her new album CODE RED, which is slated to drop December 18th.
For her newest single following the Lil Wayne assisted "Just Right For Me," Mo joins forces with Missy Elliot for the high-energy dance title track "Code Red." And guess who else jumps on the track? The R&B singer's one-year-old Laiyah Brown.
In addition to the newly released track, Monica also unveiled the tracklisting for CODE RED with features from Timbaland and Akon. Monica will wrap up her Code Red tour December 13th, days before her new album drops. If you haven't copped your tix yet, better grab them while you still have time.
Take a listen to Monica's new track below:
Take a listen to Monica's new track below:
1. "Code Red" feat. Missy Elliott & Laiyah
2. "Just Right for Me" feat. Lil Wayne
3. "Love Just Ain't Enough" feat. Timbaland
4. "Call My Name"
5. "I Know"
6. "All Men Lie" feat. Timbaland
7. "Deep"
8. "Hustler's Ambition" feat. Akon
9. "Alone in Your Heart"
10. "Suga"
11. "Ocean of Tears"
12. "Saints & Sinners"
13. "I Miss Music"
14. "Anchor"
We're here for it.
Another new track....
Keke Wyatt is back with another beautiful ballad. The R&B songstress drops her new single "Sexy Song," the debut track from her forthcoming third studio album, set to drop in early 2016.
The former reality star is setting the mood just right with the sultry track for all the lovers. In a press release, she had this to say about the ballad, "All women should feel sexy in their own skin. I'm a wife, mother of eight, business woman and so many other things, and yes, I can still be sexy while juggling my everyday life. I want to reach the lovers in the world with this track, especially those women who need to be reminded that they are sexy too."
Ow! You can take a listen to Keke's new track here. And if you're feeling it, you can download it via iTunes.
In a new video...
Tinashe is back with a brand new video for her track "Party Favors." Young Thug is featured on the track, but did not make a cameo in the visuals.
In the clip, Tinashe and her friends party it up in an abandoned house where they twerk, snap selfies and party the night away. "Party Favors"will be featured on Tinashe's upcoming sophomore album Joyride set to be released in January 2016. Peep the video treatment above.
In another new video....
Meek Mill unleashes the visuals to his gritty track "Lord Knows" featuring singer Tory Lanez. "Lord Knows" will be featured on the upcoming boxing thriller CREED soundtrack . Makes sense. Meek is a Philly native and the film is set in Philly. Check it above.
Photos: Monica's IG