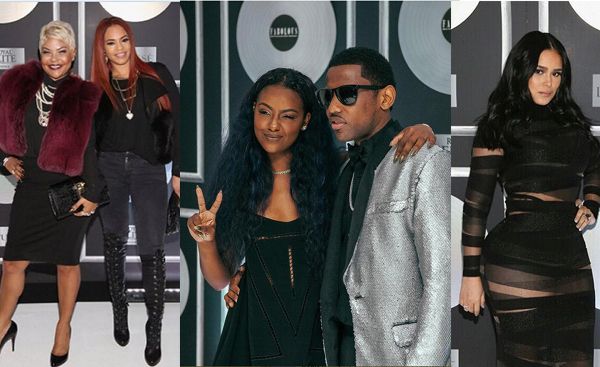 Rapper Fabolous turned 38 on Wednesday.  And he rang in his b-day with a SERIOUS platinum bang.  Find out all the surprise guess, celeb friends, and nonstop liquor that culminated into a super fab 90's party....
Pop the Moet!  Fab is 38 and still can kill the party scene with homies like Diddy and Mase and plenty more who can rock the party all night.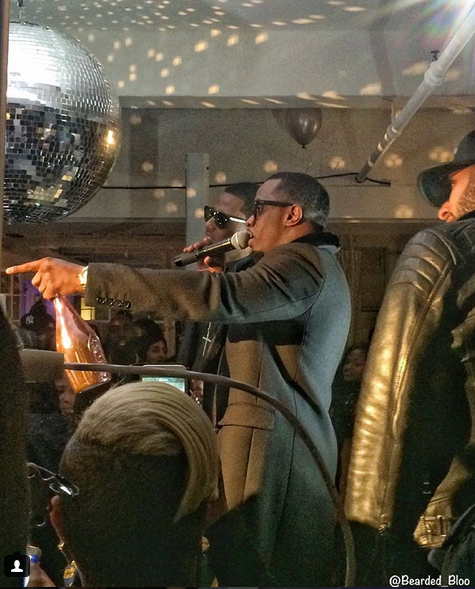 The other night at Studio 450 in NYC, Fab threw it back to the glory days of 90's hip hop scene in NYC with a hot party.  He said on social media:
Drinks on me... Taking it back to the days where you partied all night, drinks keep coming, & you never knew who would be in the building or who would grab the mic & take the party to the next level!! That 90's PLATINUM PARTY feel!!! #FabPlatinumPartyBday #TheCode #RushHour #Rozay #Dussé #RoyalEliteVodka #Moët
And then he got a little self-reflective saying:
Even the elevator matched the night... On this ride up I thought about some of the people I came up with that aren't here to Celebrate Life wit me anymore. Whether not here wit us physically or mentally. We have to live life to the fullest. Celebrate it. Not always wit a party but in just living. Sometimes I'm not in a party mood & still have to do it bcuz I know the celebration is not only for me. But to share life wit others & help them enjoy there lives & create memories of Good Times. Life has its ups & downs just like this elevator but remember..YOU push the buttons!! #FabPlatinumPartyBday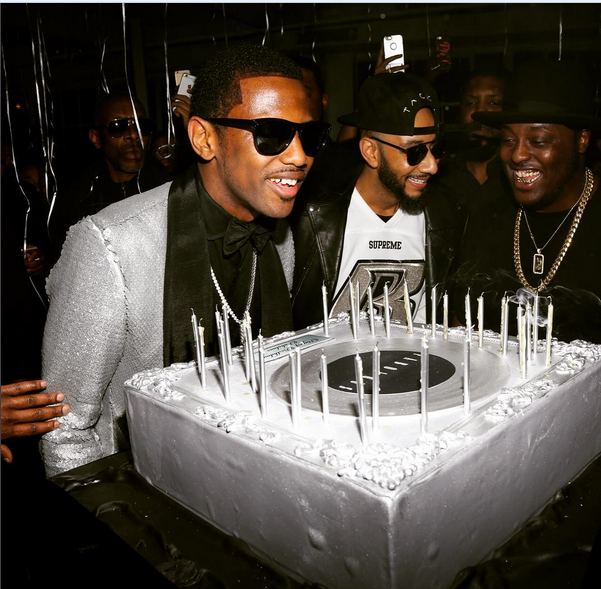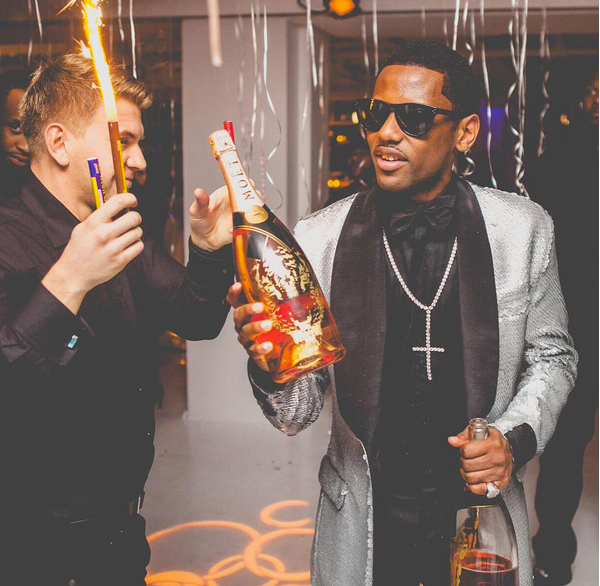 Before he started popping an infinite amount of champagne, Fab and friends hit the red carpet upon arrival: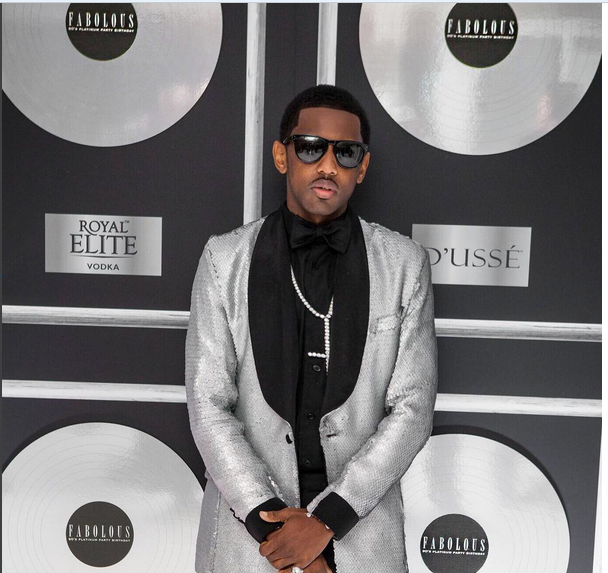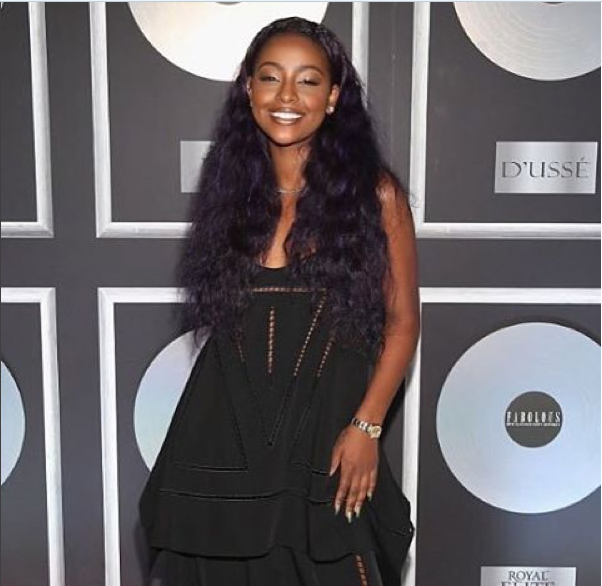 Singer Justine Skye posed it up with the birthday boy in his platinum sequined dinner jacket.
But his girlfriend and children's mother Emily B. was right there as well: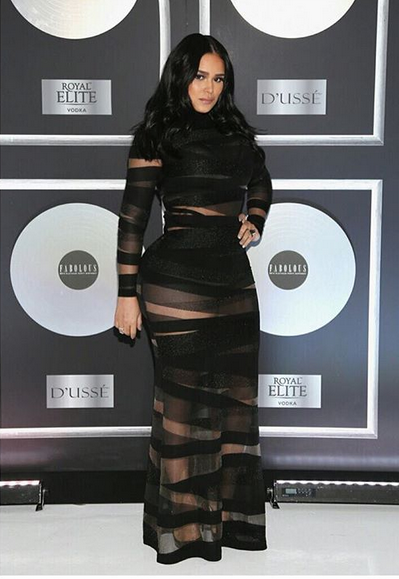 Chick slayed in a black sheer panel Emilio Pucci dress paired with Christian Louboutin heels.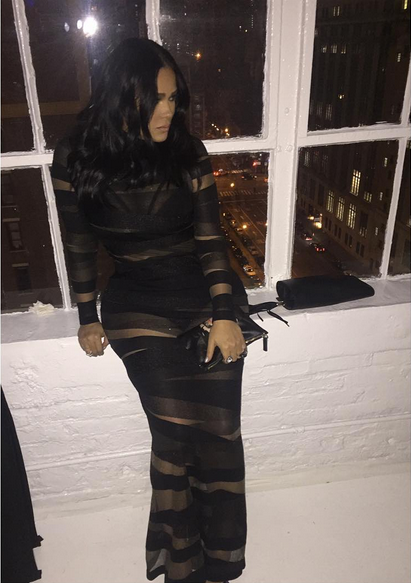 Snatched, sucked and tightened after that second baby.  Work!
Roc Nation exec and photo Lenny S (who is also Adrienne Bailon's recent ex-fiance) posed it up with event planner Karleen.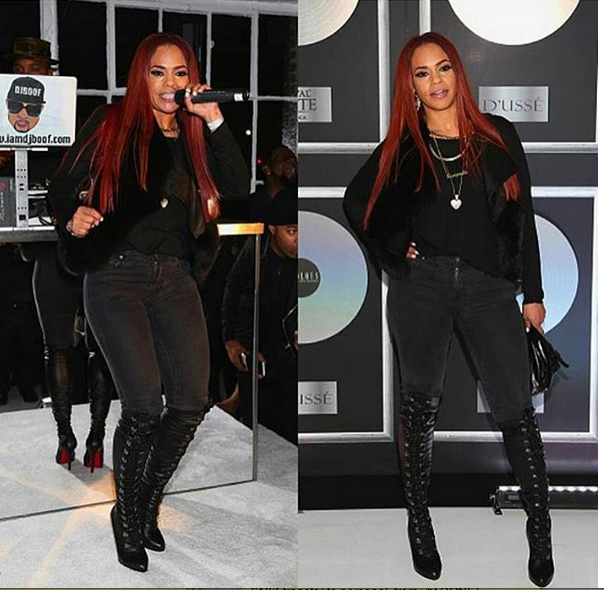 Faith Evans hit the carpet then went inside to rock the mic.  She ooks amazing these days.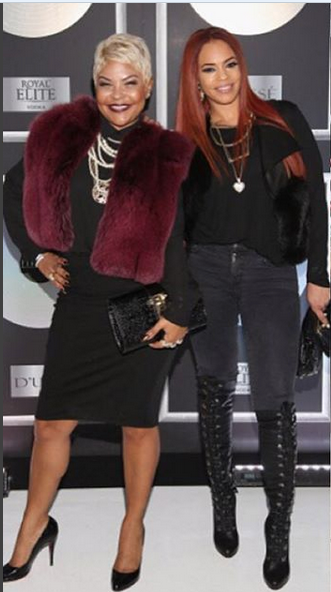 And so does her long time bestie Misa Hylton.
Inside the ladies posed it up with friends like Atiba Newsome and exes like Diddy: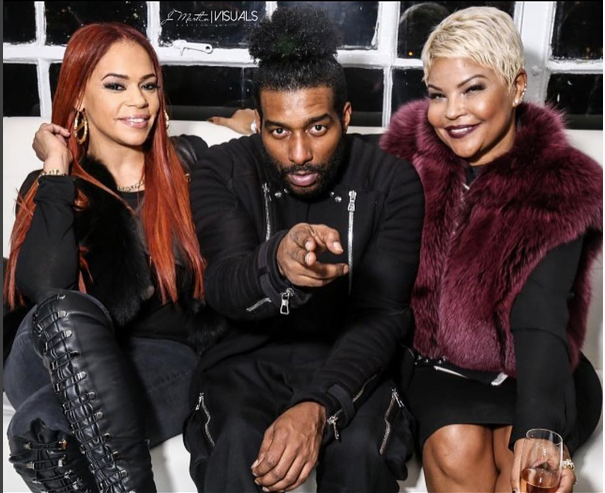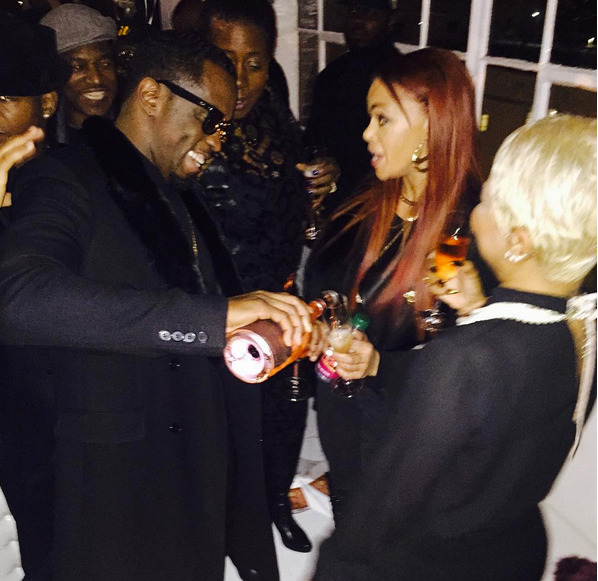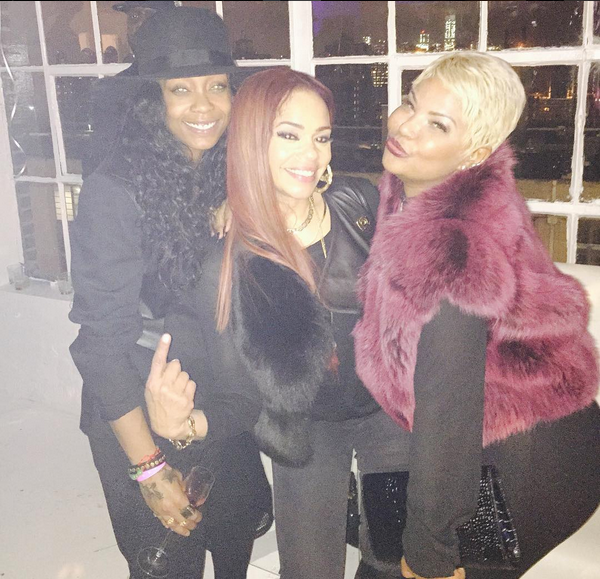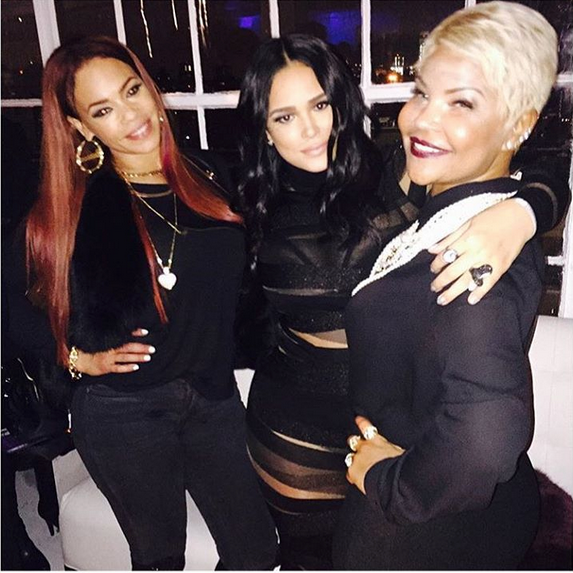 And of course, with their homie Emily B.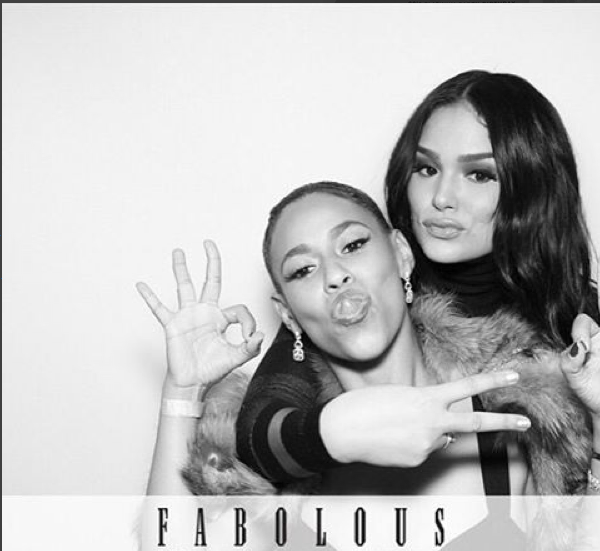 Em and her girl Ashley had some fun in the photobooth.
Fab's hit making collabo partner Lil Mo was there to celebrate her homie's big day....one day before her own birthday (which was yesterday)
She posed it up with her baby's father Dynamite and Diddy: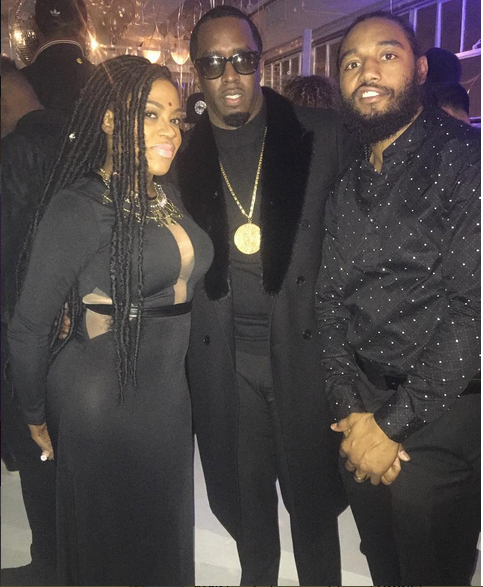 Then Fab snapped it up with all his celebrity friends who came to party it up, like Angela Simmons, Tristan Wilds, Ty Dolla Sign, The Dream, and Swizz Beatz (who's still reppin' for the Ruff Ryders):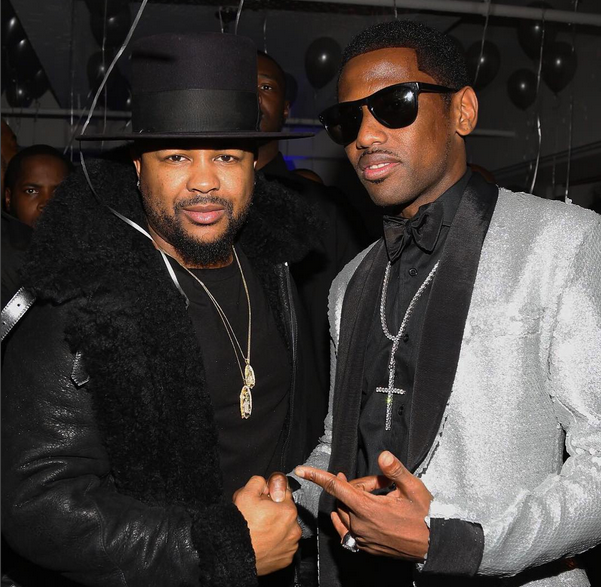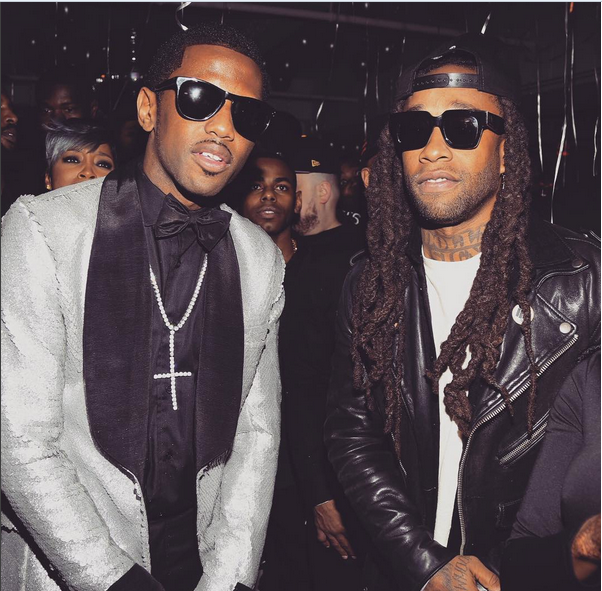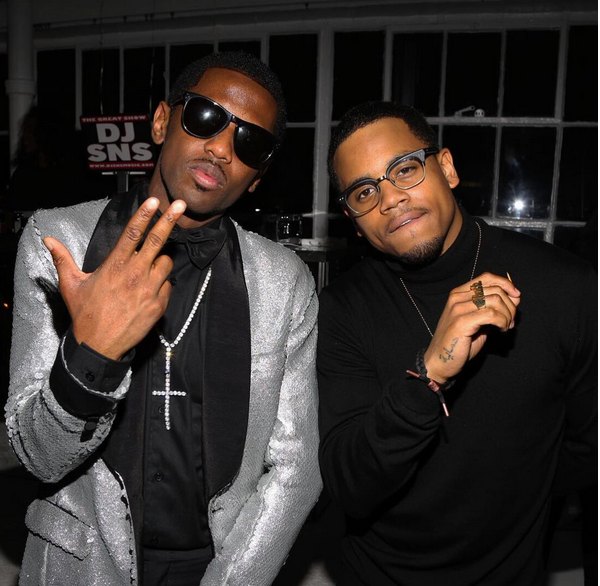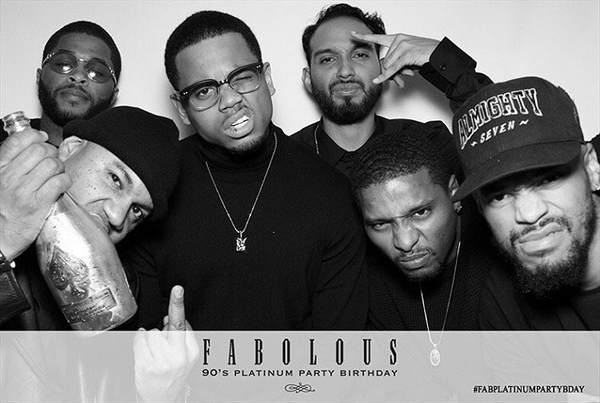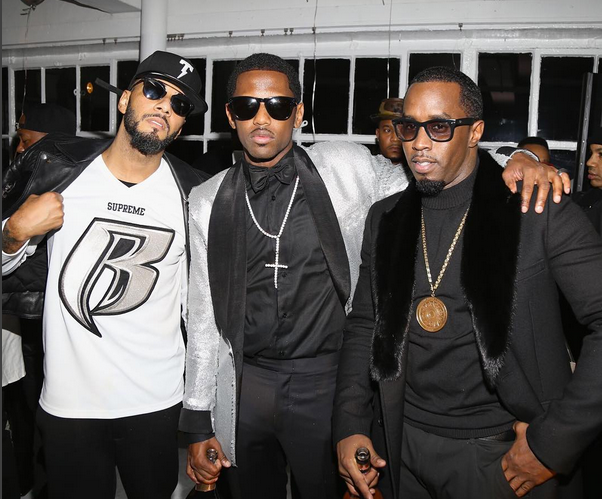 Check out some performance clips from Faith, Lil Mo & Diddy:
Fab times all around!  Happy birthday Fabolous!
Photos: JMartin Visuals/IGs of DynamiteKO/Bearded Bloo/Getty/Emily's IG