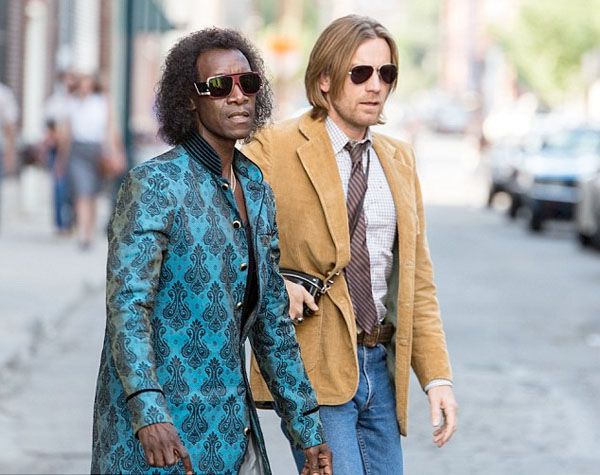 We have another look at Don Cheadle as legendary musician Miles Davis in the upcoming biopic Miles Ahead. Peep the new on-the-set flicks inside and also meet LaLa Anthony's new character for an upcoming film and the first flicks of Mo'Nique's character with Gabrielle Union for 'A Meyers Christmas.'
We've been keep tabs on Don Cheadle -- as he brings us a biopic about legendary jazz musician Miles Davis -- ever since he kicked off his crowdfunding campaign to finance the film, Miles Ahead. And today, we have new flicks of the Golden Globe winner dressed as the iconic musician on the set of the new film.
In the new flicks, the 50-year-old actor is seen decked out in his '70s gear walking down the street as she chops it up with actor Ewan McGregor, who stars as the music journalist who helps him get back stolen recordings of his music from janky producers. Not only is the "House of Lies" star starring in the film, he also co-wrote the script and is directing it. Nice.
FUN FACT: Don Cheadle took up trumpet lessons a few years ago to help make his transformation into Miles Davis as authentic as possible.
After its world premiere at the New York Film Festival last month, we can expect to see the finished product sometime next year. In case you missed the first snippet from the film, check it out HERE.
In another new flick set in the '70s...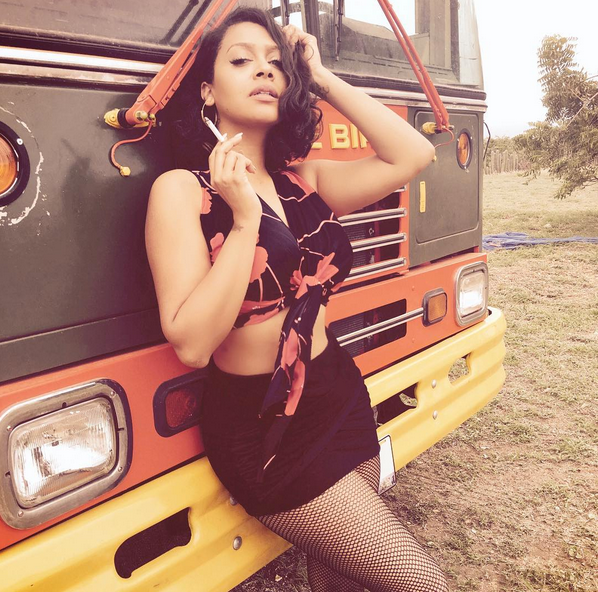 LaLa Anthony is booked honey. She wasn't playing when she said she was looking to further her career as an actress.
The "Power" star shared a new photo of a new character "Micha." The title of the flick has not been released, but, she's currently filming the movie on the Caribbean island of Curaçao.
She captioned, "This movie I'm doing is set in the 1970s. What an amazing experience so far on the island of Curaçao. I'm so blown away by this island and its culture. Anyway this is "MICHA" #doubleplay #comingsoon"
Sounds interesting. Congrats La!
On another movie set...
If you haven't heard, Mo'Nique is joining Gabrielle Union and the cast of Will Packer's upcoming Christmas comedy A Meyers Christmas. Other cast mates include Danny Glover, Kimberly Elise, Nicole Ari Parker, Omar Epps and Romany Malco.

The film centers around an estranged family who is brought together over Christmas for the first time since their mother's passing. And Mo is playing someone's auntie named Aunt Mae.
She and Gabby, who both starred in Two Can Play That Game, were all smiles on the set together yesterday. Gabby captioned, "Always Love, Always Jokes with the fam @therealmoworldwide ... love love love her... From Two Can Play That Game to #AMeyersChristmas"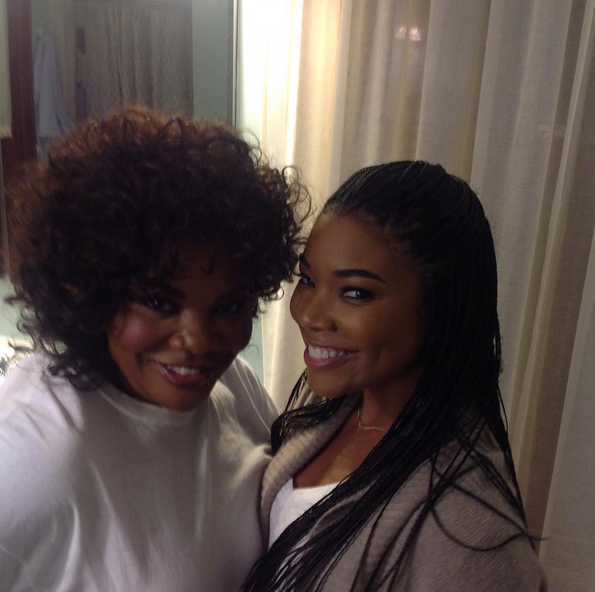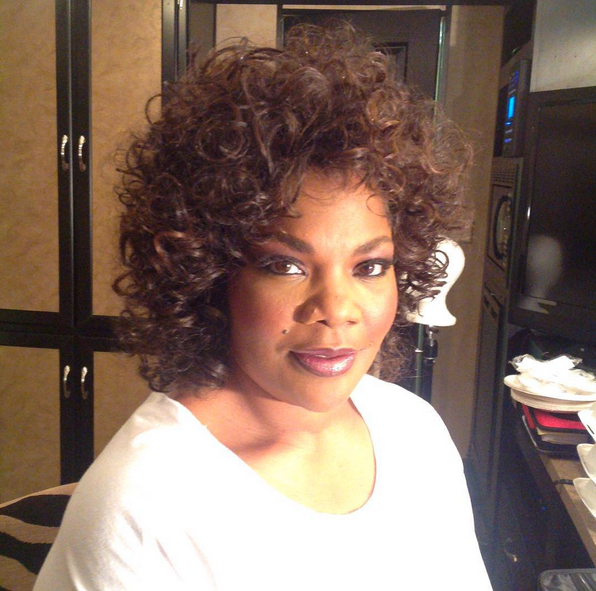 Mo also snapped a few pics in her dressing room captioning, "On the set of A Meyers Christmas. Baby Aunt Mae ain't no joke. Having a ball."
The film is slated to hit theaters on Nov. 11, 2016. Who's excited?
 
Photos: Sony Pictures Classics/LaLa's IG/Gabby's IG/Mo'Nique's IG