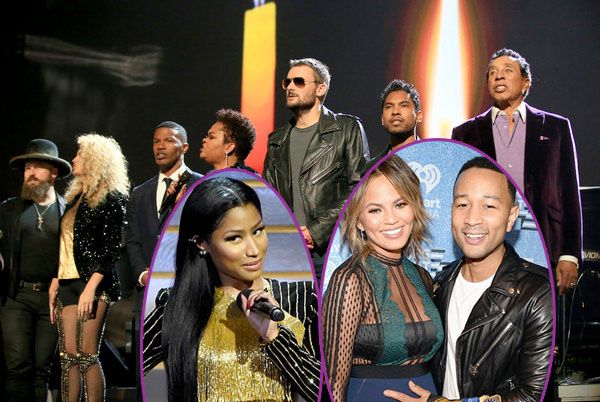 The YBF celebs came out in full force to hit the carpet and perform at a concert meant to raise awareness of the racial injustices going on in America today. Come inside to peep pics of John Legend & Chrissy Teigen, Nicki Minaj, Jill Scott, Jamie Foxx, Miguel, Smokey Robinson, Pharrell, Big Sean and many more…
Cable network A+E and iHeartMedia hosted a special concert called "Shining A Light: A Concert For Progress On Race In America" to confront issues of racial tension that's still troubling America today.
So, a slew of YBF celebs came out to The Shrine Auditorium in L.A. to show their support for the amazing event using their starpower to help shine light on issues that concern everyday people.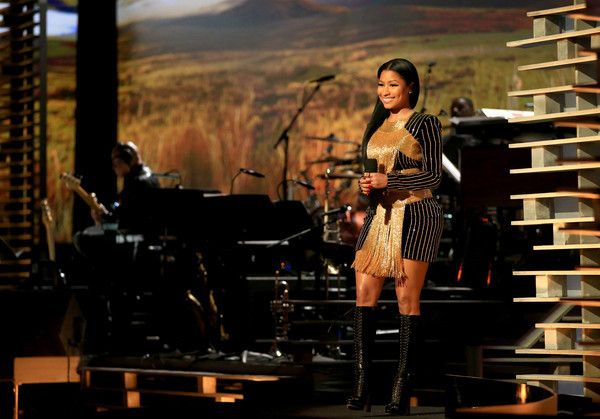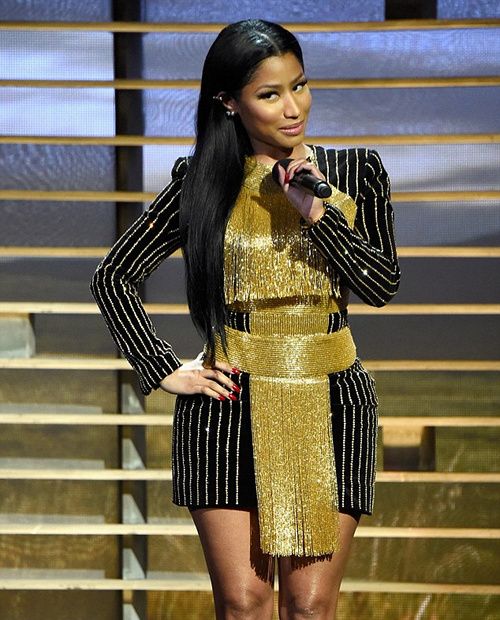 Since most of Nicki Minaj's catalog wouldn't be appropriate for this type of event, she hit the stage to recite a poem.
Rocking a Balamin ensemble, the "Anaconda" raptress recited Maya Angelou's powerful poem "Still I Rise."  We REALLY want to comment about how awkward this was to watch and hear, but we'll just say bless her heart for trying to speak what was on her heart...and teleprompter.
Check it:
On the carpet….
Oscar winner John Legend and his pregnant wife/"FABLife" co-host Chrissy Teigen were amongst the fab folks who came out to show their support at the charity event. 
The parents-to-be were beaming with joy as John rubbed his wife's growing belly.
And speaking of belly, Chrissy hasn't let her growing bump sway her outfits just yet. For the event, the mom-to-be rocked a hip hugging high-waisted skirt with a thigh high front slit coordinated with a sheer black and teal top with a black bustier underneath. Yes, pregnant women can be sexy AND covered up.  We think she looks better than ever, to be honest.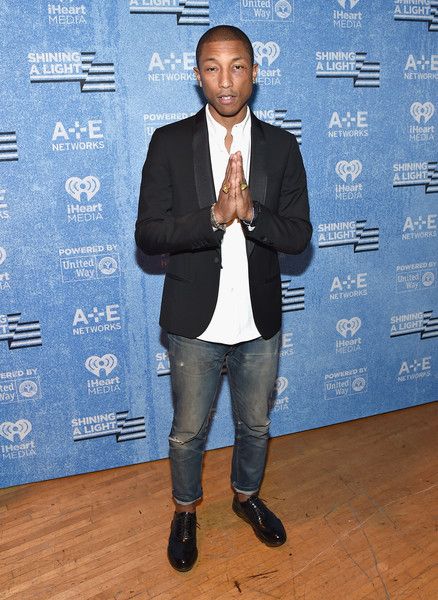 Grammy Award winning producer Pharrell Williams came out to show his support.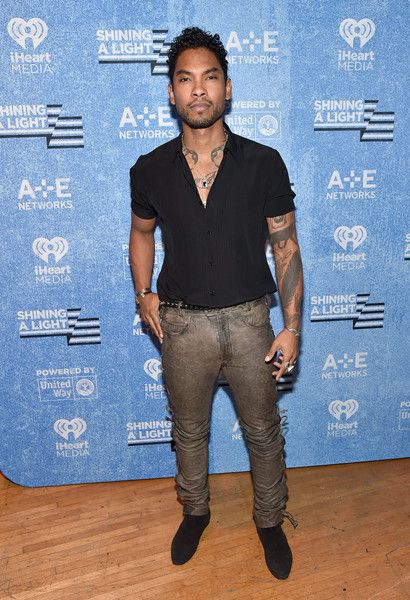 O, hey Miguel! The "Coffee" singer hit the carpet before later hitting the stage.
Rapper Big Sean cleaned up nice before hitting the stage.
L.A. Lakers baller Nick Young was also in the mix, sans his girlfriend Iggy Azalea. Hmm...interesting she's not there to support THIS cause.
On stage...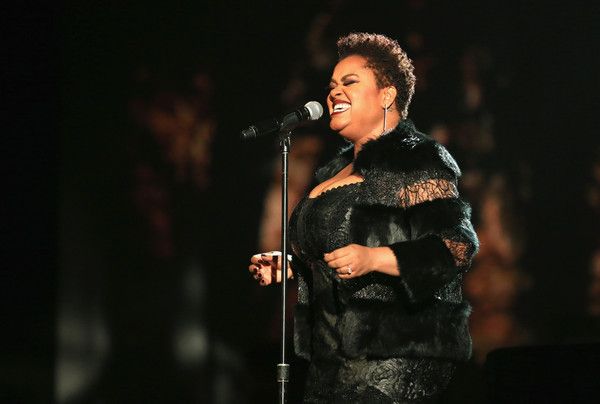 Our girl Jill Scott serenaded the audience with her flawless and soulful vocals.
Also hitting the stage...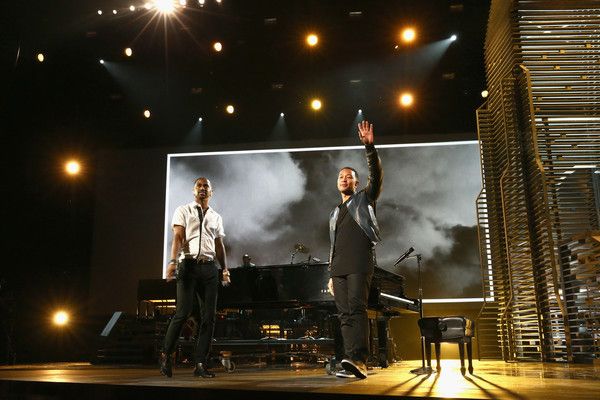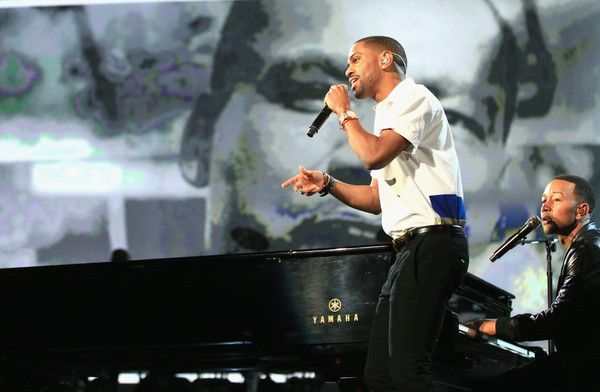 Big Sean and John Legend performed their inspirational track "One Man Can Change The World."
Then P!nk joined John on stage for a duet of Donny Hathaway's "We'll All Be Free" and they sounded amazing. Take a listen: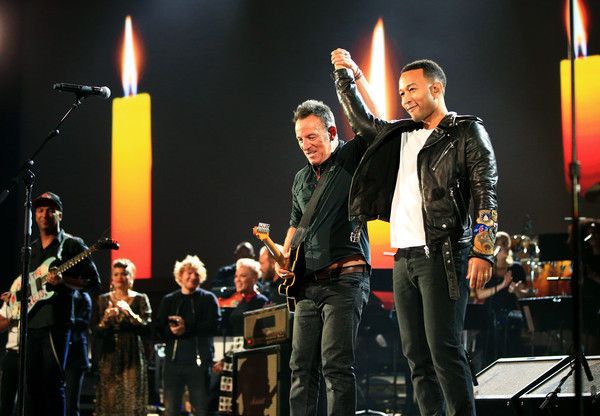 The R&B singer also did a duet with Alicia Keys (not pictured) and performed with musician Tom Morello.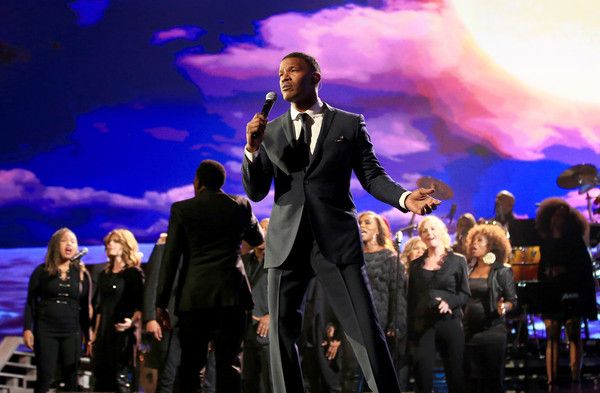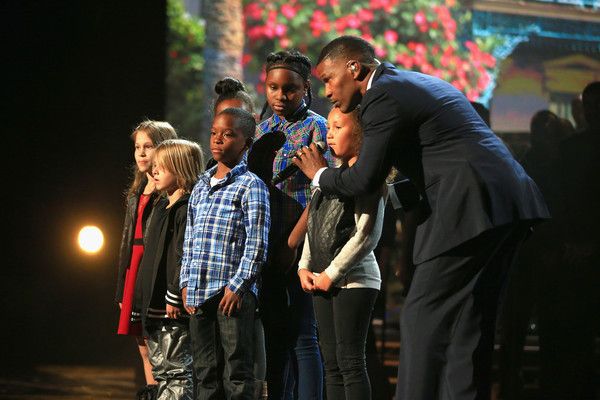 Singer/actor/comedian Jamie Foxx hit the stage for a performance and he brought his daughter Annalise Bishop on stage to speak alongside a group of kiddies.
He was later joined by R&B crooner Tank for a lively duet of Fred Hammond's gospel track "No Weapon."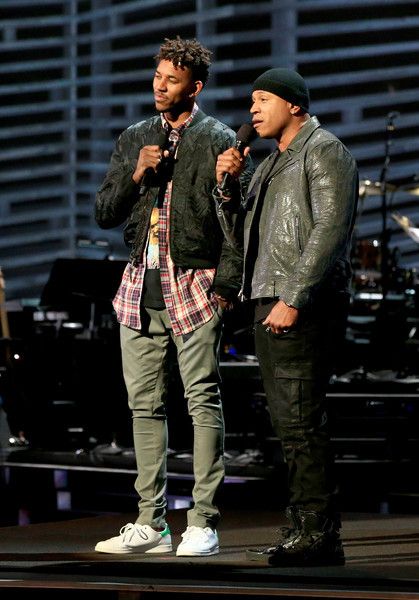 Nick and LL Cool J were tapped to present.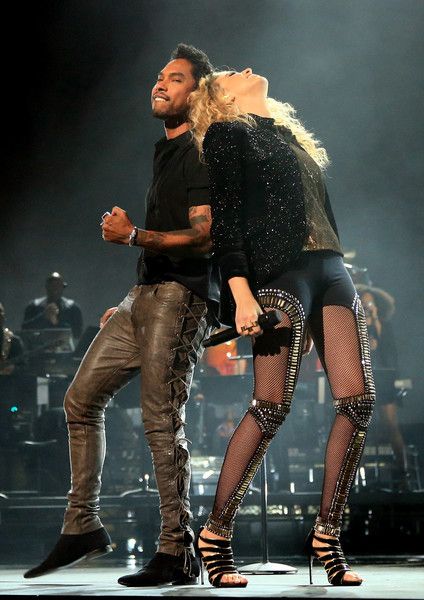 Miguel and Tori Kelly brought the funk with a performance of EnVogue's "Free Your Mind." By the way, in case you didn't now, Tori's father Allwyn Kelly is half Jamaican and half Puerto Rican.  We see where she gets some her soul-feel from.  Peep a clip from their performance below:
Soulful songstress Andra Day was joined by Nick Jonas to serenade the audience with her track "Rise Up." Her vocals are on FLEEK. Check it: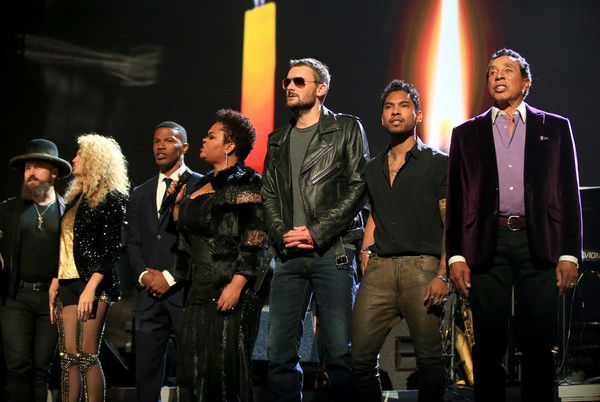 One of the highlights of the evening included musicians Zac Brown, Tori Kelly, Jamie Foxx, Jill Scott, Eric Church, Miguel and Smokey Robinson joining forces on stage.
Backstage...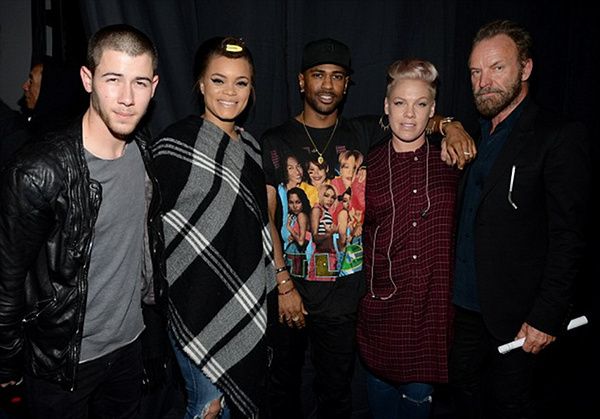 Nick, Andra Day, Big Sean, Pink and Sting linked up for a photo-op.
And in the audience....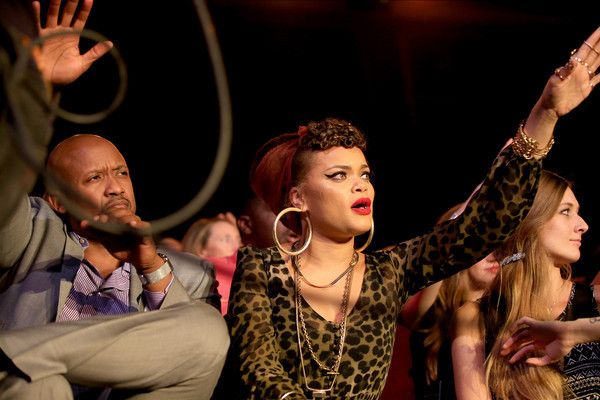 John, Chrissy and Andra chilled in the audience and enjoyed the performances.
You can catch the full show when it airs tomorrow, November 20th at 8/7c on A+E.
Photos: Getty