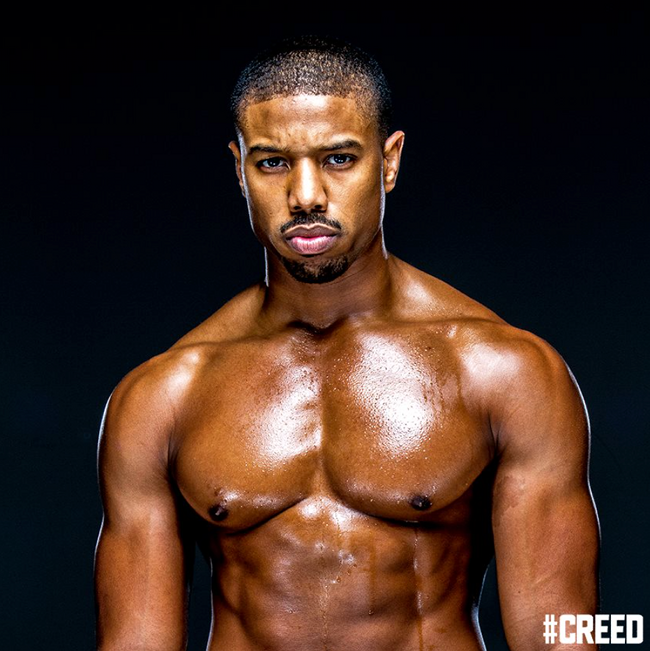 The Creed movie is almost here.  So the studio is pulling out the big guns, and by guns we mean ripped arms, to make sure every theater is packed.  Check out star Michael B. Jordan's sexy new promo pic inside...
Wooo chile.  That movie did Michael B. Jordan's body GOOD.
The Hollywood actor has a brand new promo pic right before his new movie also starring Sylvester Stallone and Tessa Thompson hits theaters.  All that training as movie boxing icon Apollo Creed's son, Adonis, got the 28-year-old in tip top shape.  And we're all the way here for it. 
From the dripping oil to the muscular arms and abs to that stare...you know the one...we are living for this new promo poster.
CREED opens November 25th in a theater near you!