NeNe Leakes and Tracee Ellis Ross hit the promo trail in New York today.  We've got their pics inside and what they were up to. Oh, and NeNe had some words for the "mean girls" at the view after her appearance went sour. Check it....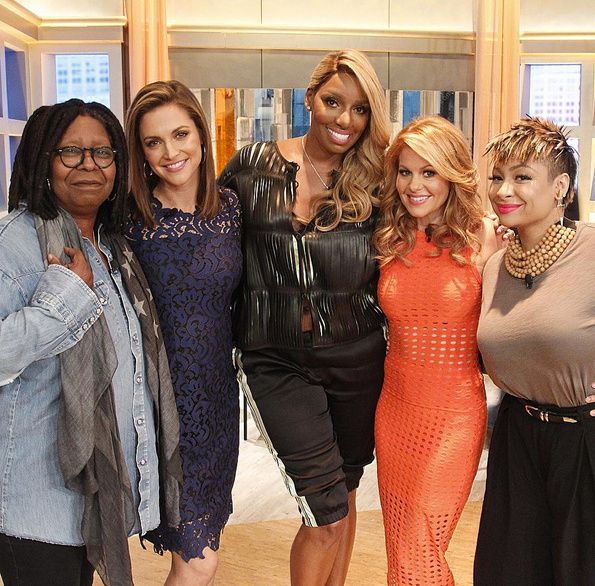 NeNe Leakes is set to return to Broadway in Chicago.  So she hit up "The View" this morning to promote her upcoming stint in Chicago starting November 23rd.  When she walked out and gave host Joy Behar a little love tap, Joy (jokingly, we thought) told her not to hit her and asked if she thought this was "Real Housewives."  Ha!
The ladies also grilled her about other things.  When NeNe said the remaining cast members are trying to copy the NeNe Leakes brand, the co-hosts of The View panel jokingly called her "very modest."  When NeNe started talking about her multi-million dollar home, they asked her why she's taking pics with no furniture in it.
NeNe carried on and belted out a tune from the play:
Afterwards. she tweeted (and deleted):
"Just sat with a bunch of mean girls turning up their noses, looking u up & down as if u don't belong.  The HATE was so real & SAD." 
Oh!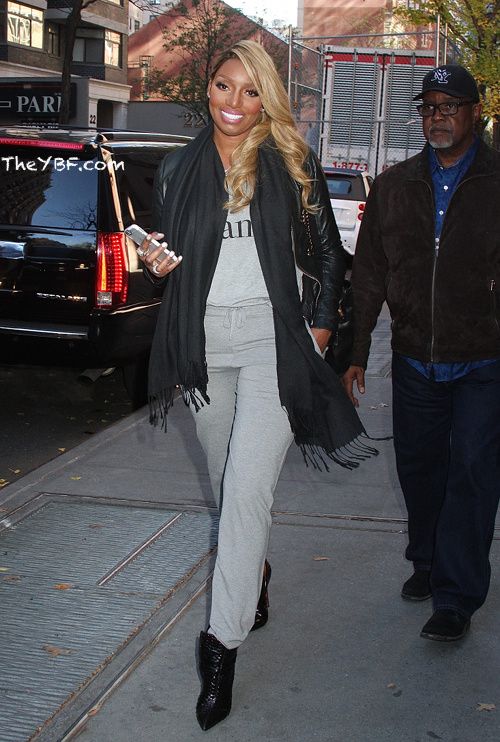 NeNe arrived to "The View" in sweats and heels and made it work.
Also out and about:
Tracee Ellis Ross was spotted leaving a taping of "Jimmy Kimmel Live."  She kept it fierce in a gray curve hugging dress and killer cherry thigh high boots.
She also hit up "The Talk" today in all red.  Chick looks fly as usual.
Photos: Splash/Tracee's IG