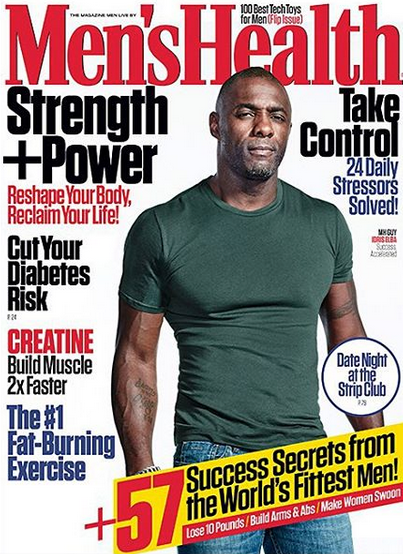 Idris Elba and all his sexiness are gracing the cover of Men's Health magazine's December 2015 issue. Come inside for his chat about fitness and Chef Roble's public announcement that he's NOT gay inside….
He's fit, famous and FIONE...all good reasons why Idris Elba is Men's Health magazine's newest cover subject.
The sexy 6'2, 195-pound British star is gracing the cover of the male fitness magazine's December 2015 issue. Inside, the Beast of No Nation star talks about how staying fit helps him in all aspects of his life. He spilled,
"When I'm fit, I'm more focused. I have greater patience and my temper is more stable, so I'm better in almost all my relationships. I'm more vigilant about the sh*t I put up with. I see clearer. When I'm out of shape, I'm emotionally lazy."
*drools*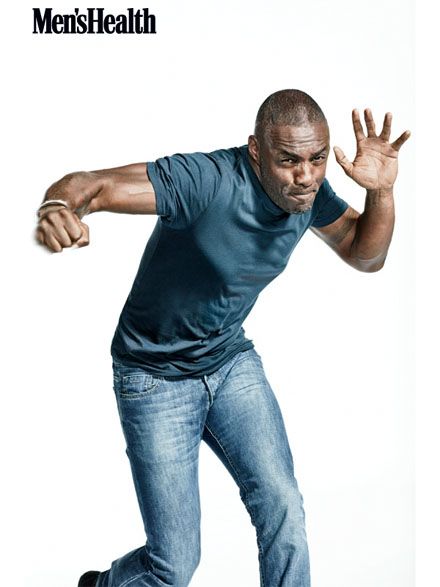 And how exactly does he stay so fit and trim? Kickboxing!
"Some guys want to be toned or want to jog for miles, but my ultimate fitness goal is to be fight-ready. If I step into the ring, could I go toe-to-toe for five rounds? That's what I strive for. That's what I consider fit. I want to know that if I'm being wrestled to the ground, I've got the strength to fight a man off. Kickboxing is rugged—it's all core strength. But when you're fight-ready, you feel like you can last forever."
Adding to his regimen, Idris does burpees to keep in shape…but not just any burpees. He revealed,
"I do these burpees where you have to stand up, and then you kind of crawl on your hands to the burpee position, burpee, and then crawl back up and do a star jump. I do about 15 of those and then I'm done."
We would LOVE to see to him do those burpees.  Over and over and over...
Peep a behind-the-scenes clip of his photoshoot below:
Life...given.
The new issue was released today via Apple's iTunes Newsstand.
In other news...
Celebrity cook Chef Roble wants y'all to know…HE'S NOT GAY. Apparently, the BRAVO reality star has been accused of being something that he's not through his social media platforms. So, he took a moment to set the record straight.
On Instagram, the celebrity chef clapped back at folks and said it always seems like people want to assume a black man is gay simply because he's successful. His words, not ours. Check it: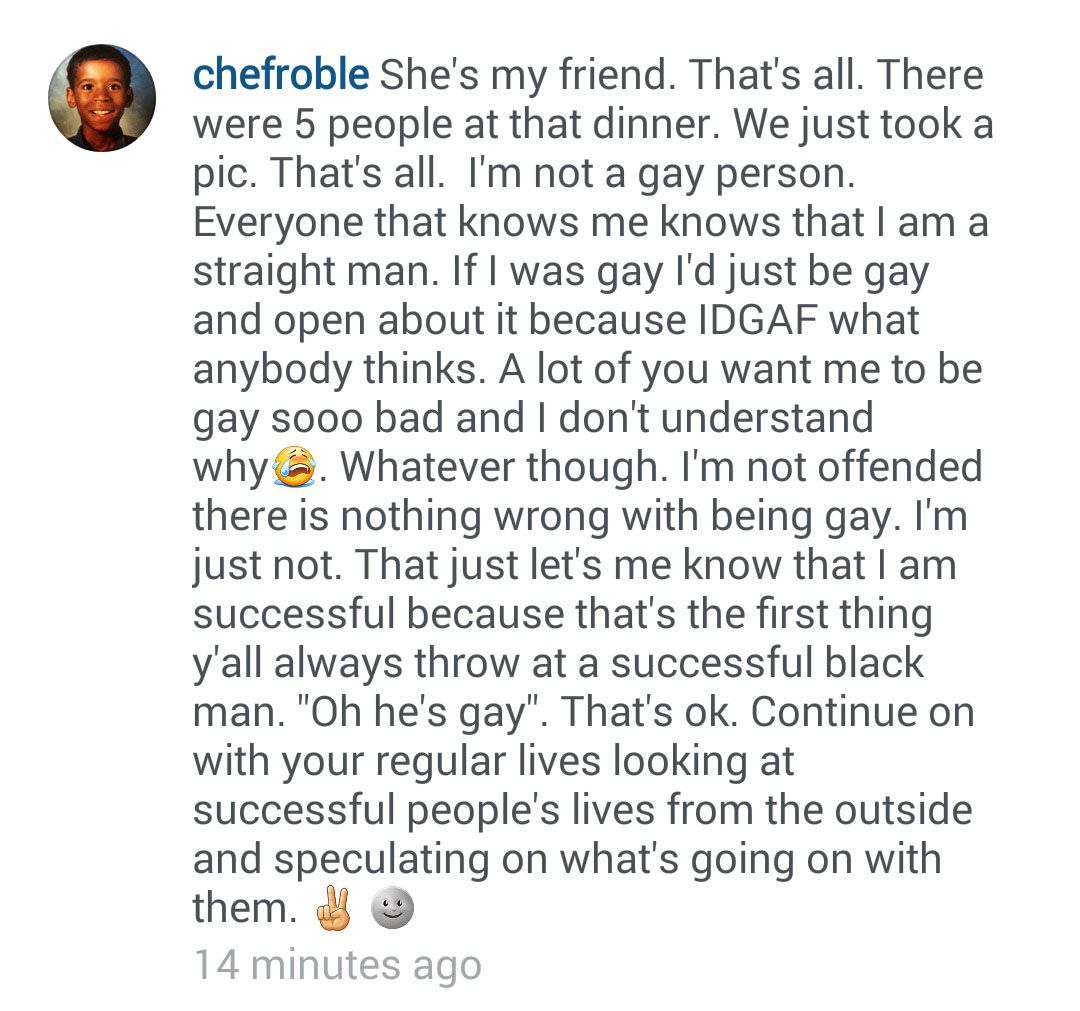 Well there's that...but do you agree? Does the black community like to assume black men are gay simply because they're successful? Speak on it!
EXTRAS:
1. Mary J. Blige kicked off a new radio show on Apple Music's Beats 1 Radio this month where she hopes to inspire and uplift others. STORY
Photos: Ture Lillegra via Men's Health/Roble's IG