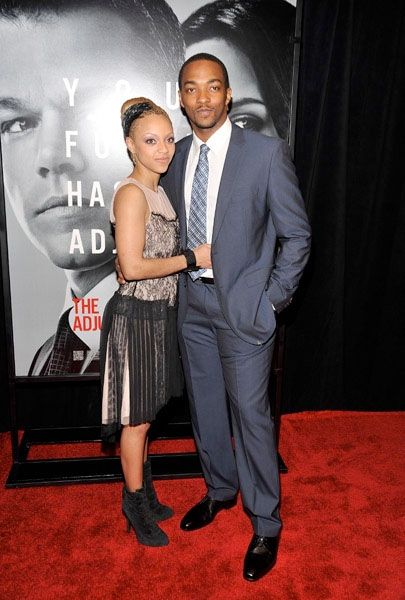 Anthony Mackie has a new movie AND a new baby to celebrate! He and his wife secretly welcomed their third child. More inside….
Captain America and Avengers star Anthony Mackie just pulled ANOTHER superhero magic trick. Well…he AND his wife Sheletta Chapital Mackie. The twosome recently welcomed their third child without anyone knowing.
You'll recall, Anthony & Sheletta pulled a fast move last December and secretly got married in Punta Cana. It's obvious they like their privacy.
The upcoming Night Before star nonchalantly made the big reveal while chopping it up with the LA Times about his new film.  He casually mentioned he and his wife became parents for the third time saying,
"I recently had my third kid, and it just messed up everything that was my reality."
He continued, "It just changes your entire perspective on the world. Even traveling is an issue now — I've got to buy five tickets!" Ha!
The Night After hit theaters November 20th.
Congrats to the couple!
Photo: Getty