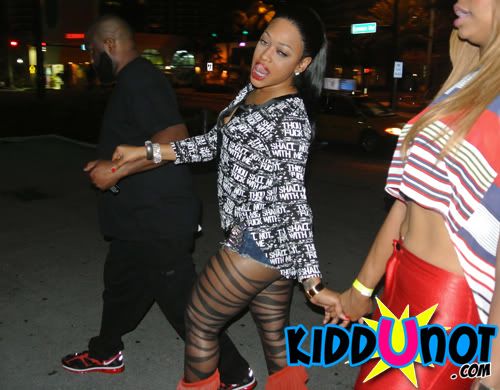 Rapper Trina partied for gay pride down in Miami last night with a few of her friends and fans.  See pics of Trina headlining inside....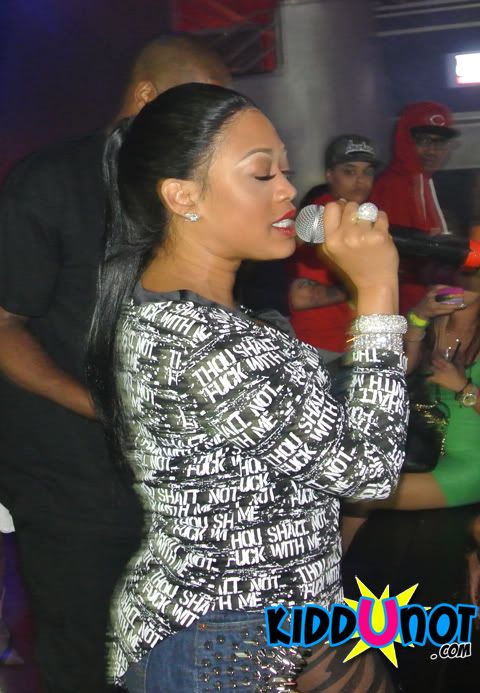 Trina rocked out at the club in Miami as the headliner of the SweetHeat Gay Pride party at Club Play in Miami Beach.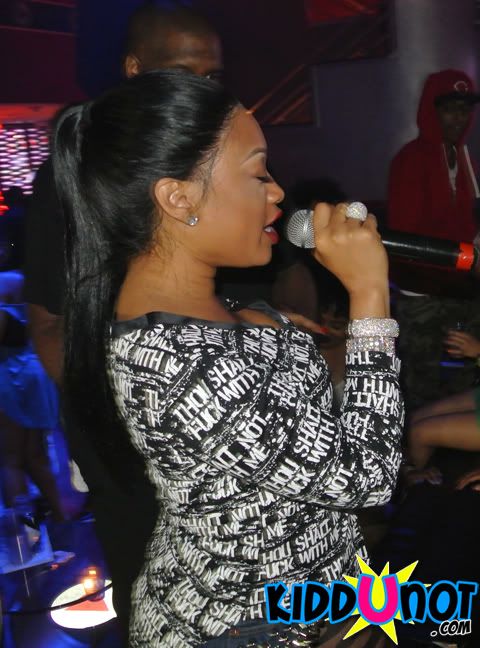 The 33-year-old rapper wore a shirt that read "Thou Shalt Not Fuck With Me", The Ragged Priest blue jean studded shorts (the same ones Rihanna rocked at Coachella), sheer zebra stripe tights, and a pair of red suede fringe boots.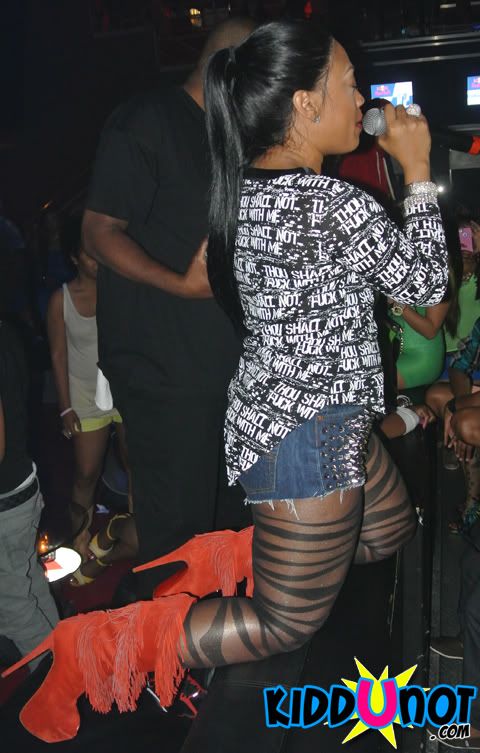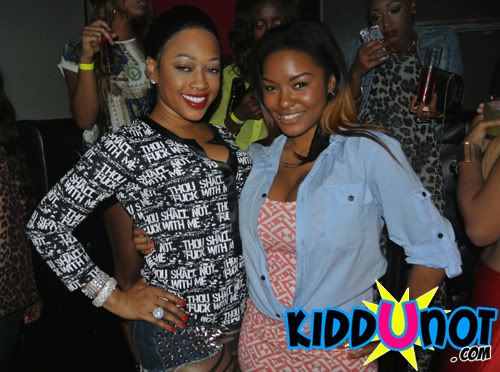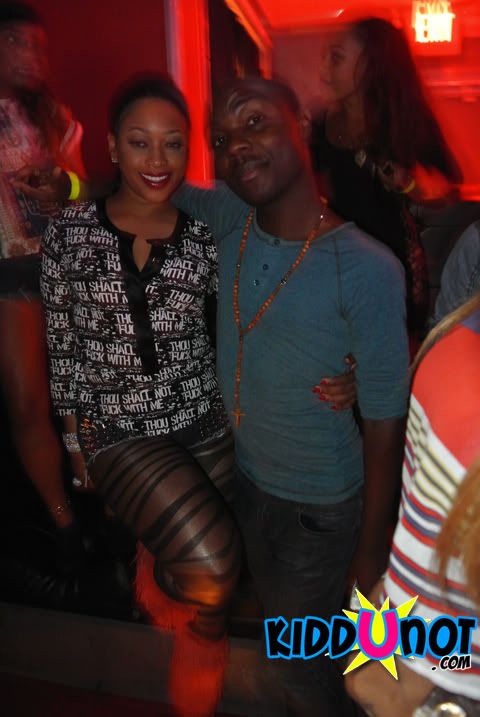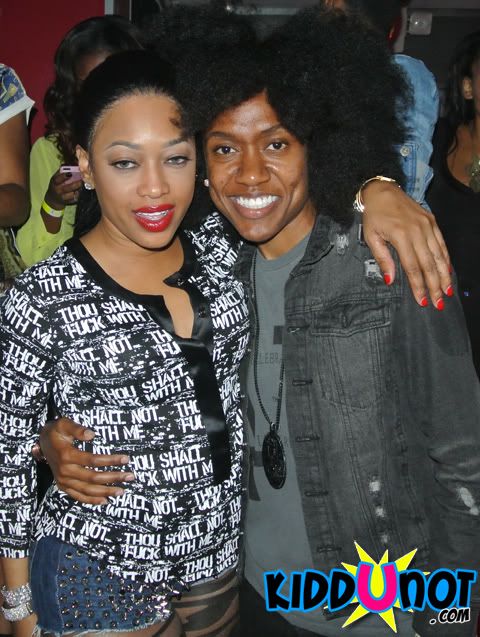 And she took time to pose for pics with all her fab fans.
Photos via KodakBoi/KidduNot.com